S2S CrossFit, Beachworkouts & Surfing – Fitness Holidays in Canggu, Bali
S2S CrossFit, Beachworkouts & Surfing – Fitness Holidays in Canggu, Bali
Are you ready for a new experience? Are you ready for challenging & fun fitness sessions while you're enjoying the Balinese sunshine? It's time to finally focus on yourself. This fitness holiday in Bali is perfect for those who want an exciting and unique fitness holiday in Canggu, Bali in a dreamlike environment full of surf spots, beach bars, and lovely restaurants. In addition to two carefully selected accommodations you can choose from, this holiday includes a nutritious and healthy breakfast, a tailor-made fitness program consisting of various workouts, unlimited S2S CrossFit sessions (WOD), intensive personal training sessions, thrilling surf lessons, and relaxing yoga classes. Take your workout to the beach, be part of an awesome community and experience a unique fitness holiday as a Travelling Athlete.
beginner, Advanced, Athletes
Holiday Intensity: 7 out of 10
Recommended for: solo-travellers, friends, couples, groups
Accommodation: budget, standard, premium
beach, beach-community, city
To see your final price, just click on "Customise Your Package", select your start and end date in the booking calendar, and choose the number of travellers as well as your preferred room type. If you like, you can add additional elements to your package (on top of the included services).
For All
Travelling Athletes
The following bars indicate the intensity of this fitness holiday. However, feel free to customise your fitcation to your own needs. Just click on "Customise Your Package" on the top of the page and add further activities (e.g. additional personal training sessions, massages).
Accommodation During Your Fitness Holiday
Overall Fitness (HIIT, TRX, Boot Camp, Beach Workouts etc.)
CrossFit in local Box, Workouts of the Day (WODs)
Are you ready for some challenging CrossFit sessions? Do you love to combine a high intensity functional fitness program with a variety of other activities during your fitness retreat and want to meet new, international like-minded people from around the world? During this fitness holiday you can relax on the beach with your new friends while you get back in shape, and improve your athleticism, strength, agility and mobility.
In general, this holiday is a combination of a "regular" holiday with a fitness program. There is no fixed daily routine allowing you to spend every day as you like!
A typical day in Bali...
➨ Discover your wanderlust and get in shape while you're in Bali. After a restful night, you can join an outdoor yoga class and / or an intense S2S CrossFit workout. Let yourself be inspired by experts and begin the new day with plenty of energy. After a healthy breakfast and a dive in the ocean, you can look forward to an intensive 1: 1 workout with your personal trainer at your desired time. You will quickly get to know the various advantages of a personalized fitness session. Whether you decide to focus on CrossFit skills or break a sweat during a high intensity training, you will surely have a lot of fun while at the same time pushing your body to its limits. After your individual training sessions, you can enjoy a delicious & healthy lunch at one of the many nice restaurants in Canggu: choose between Balinese specialities or international dishes. In the afternoon, a quiet day at the beach is awaiting you. Stroll along the beautiful sandy beaches and soak in the sun. Alternatively, you can also explore the fascinating island of Bali - rice fields, religious temples, waterfalls, jungles and much more is waiting for you.

Fitness Program
in Canggu, Bali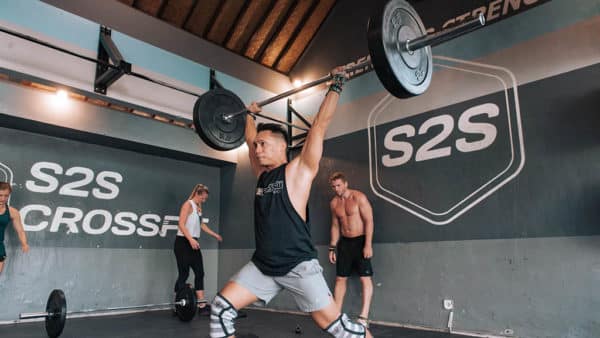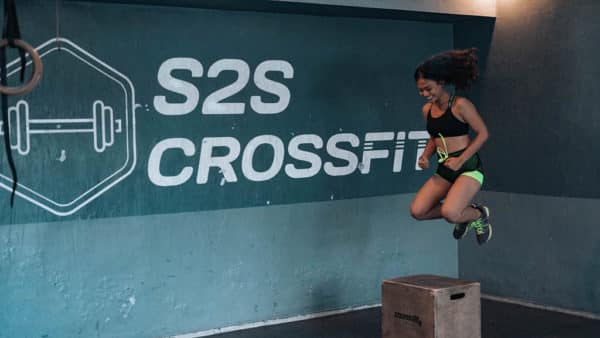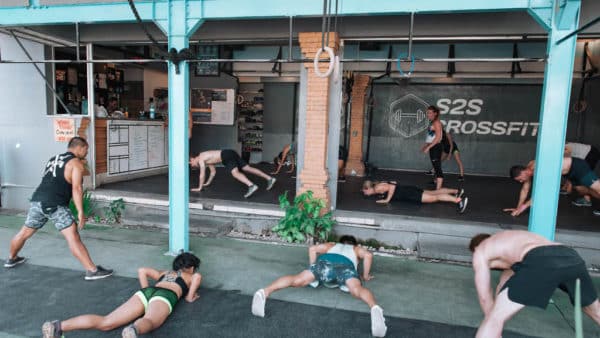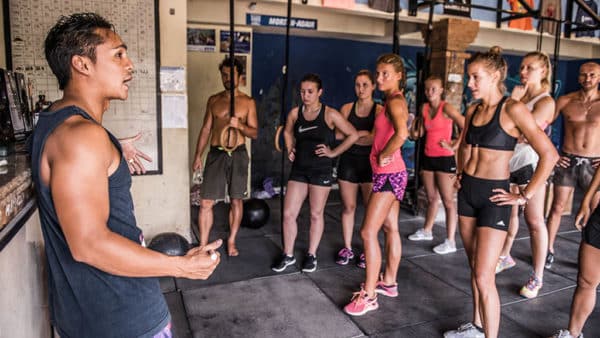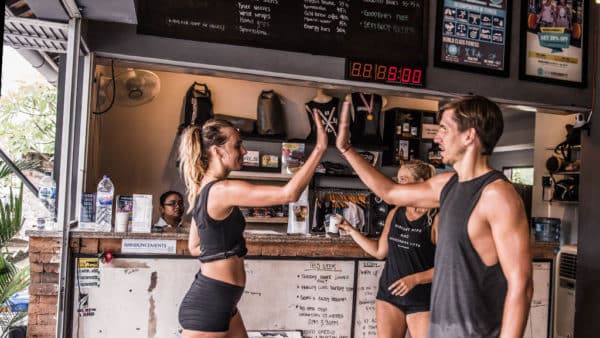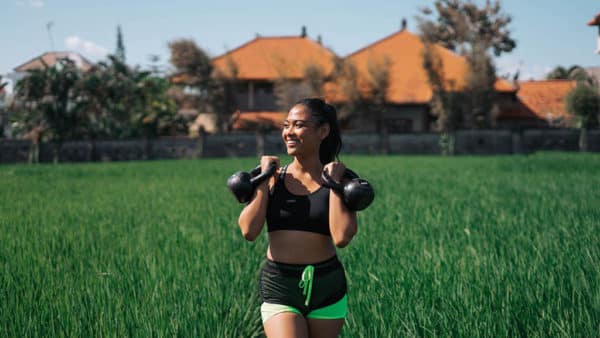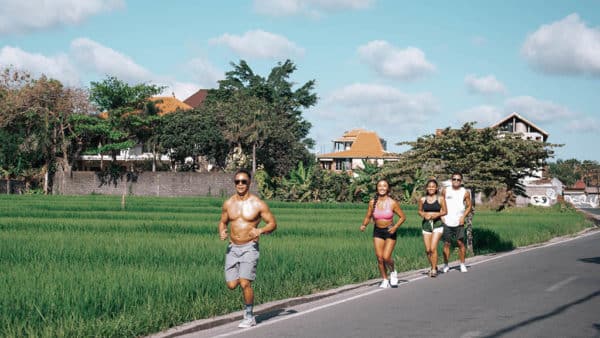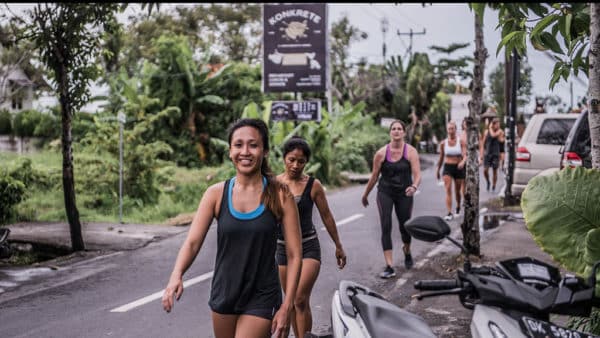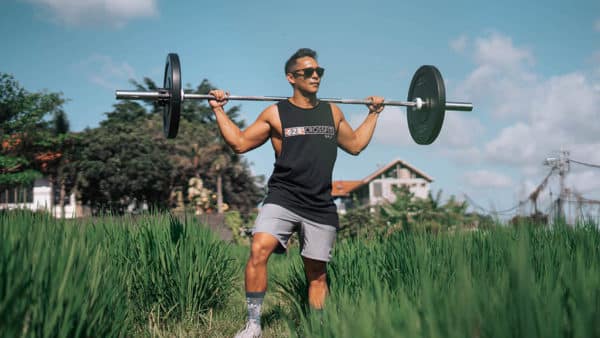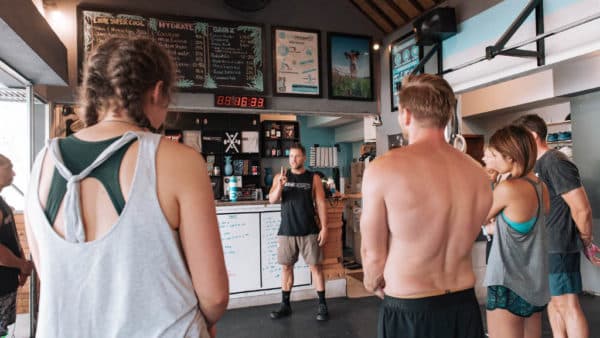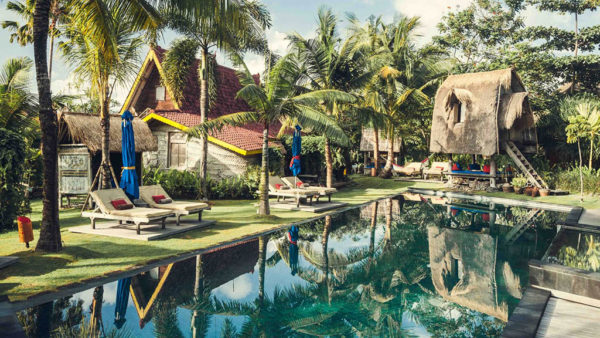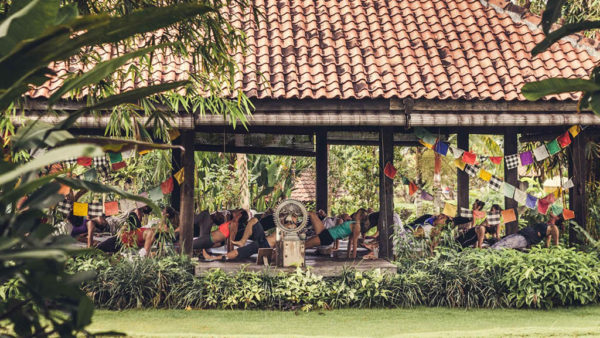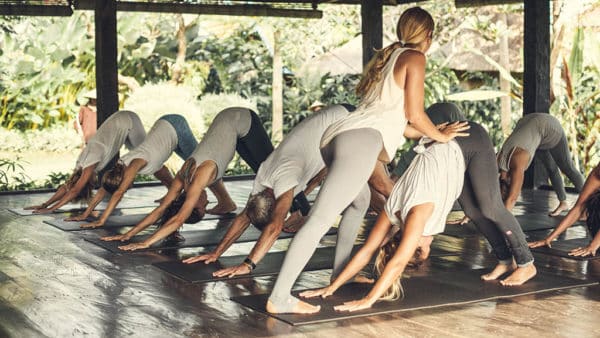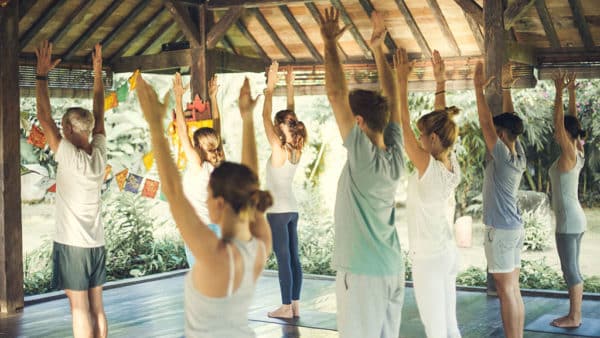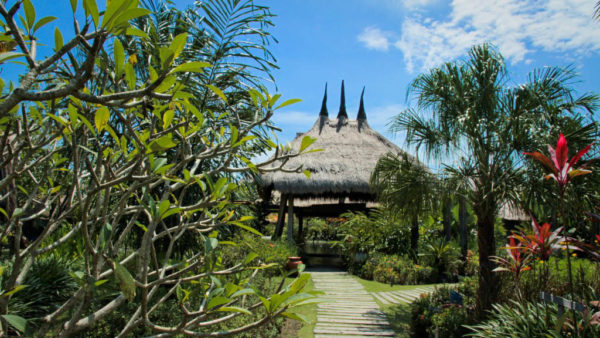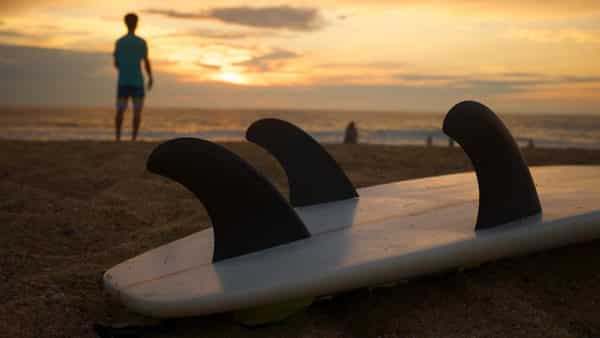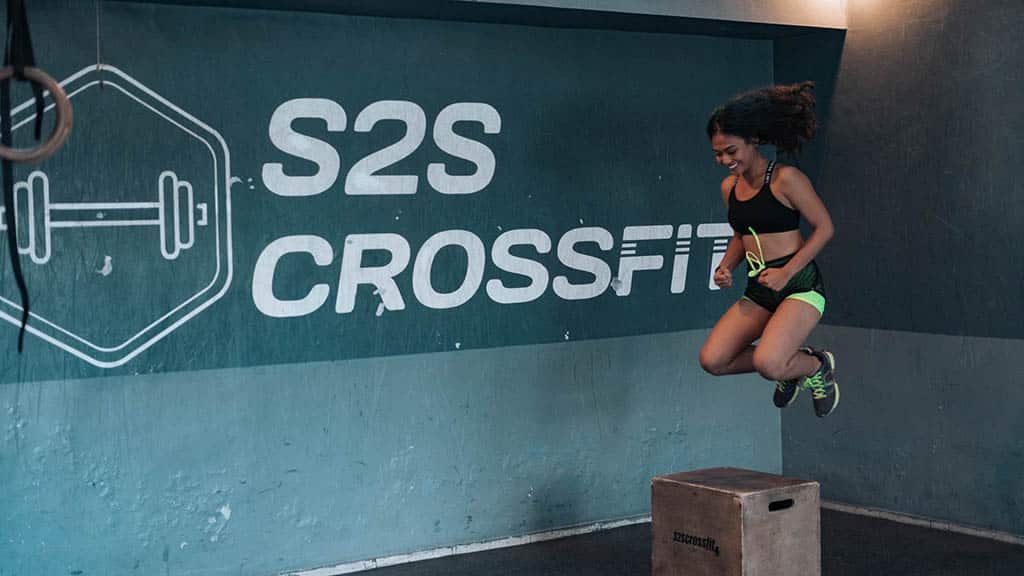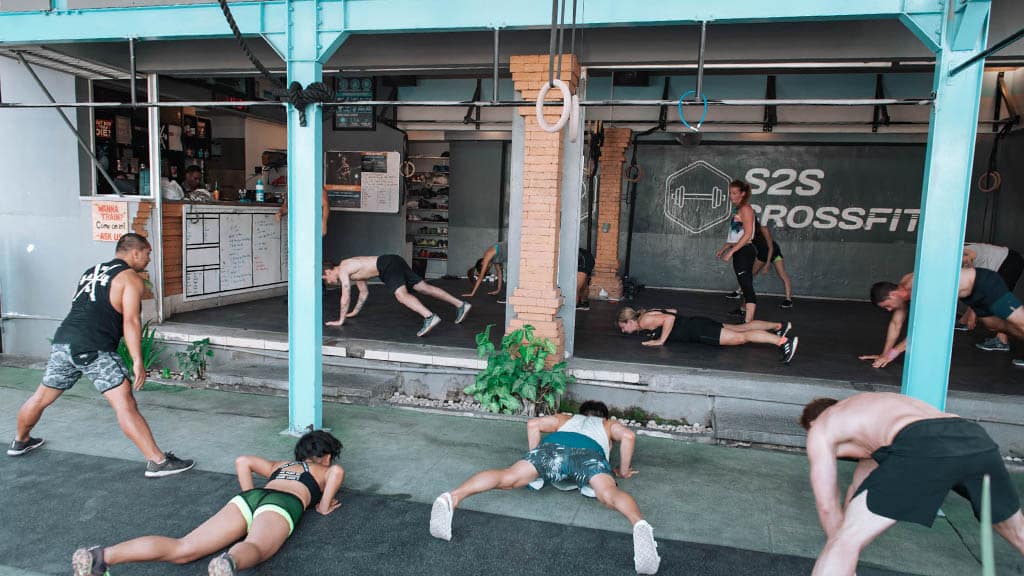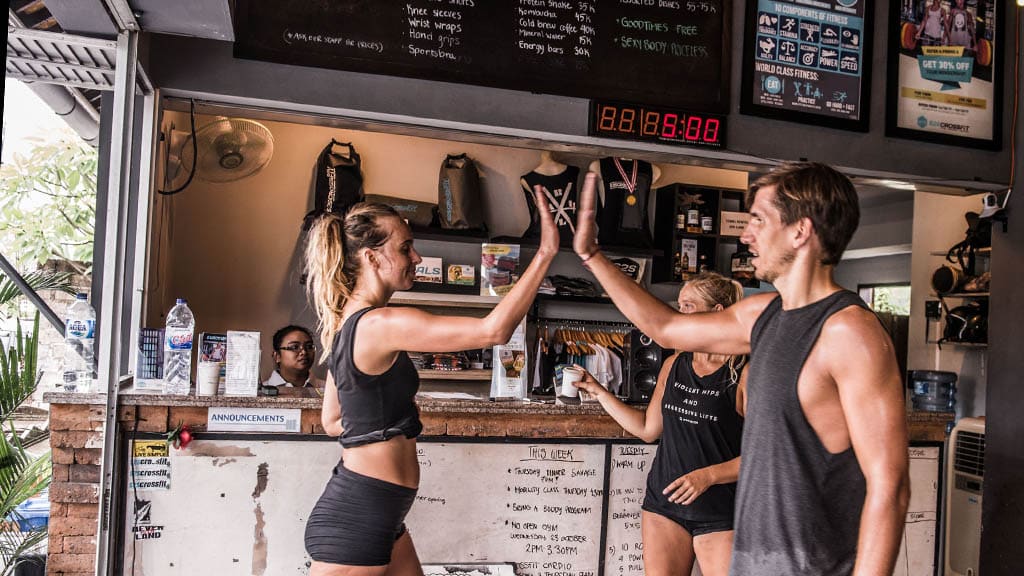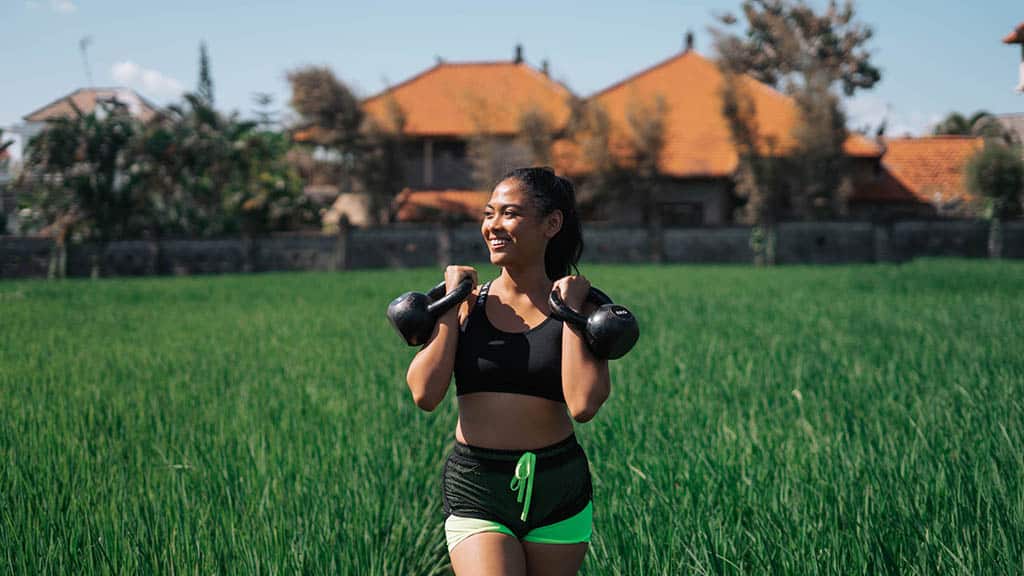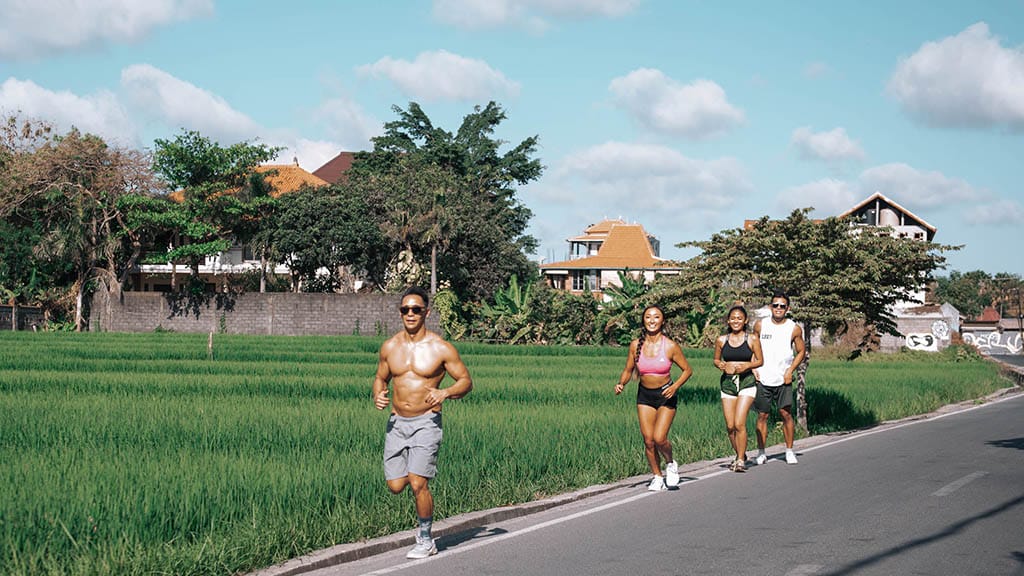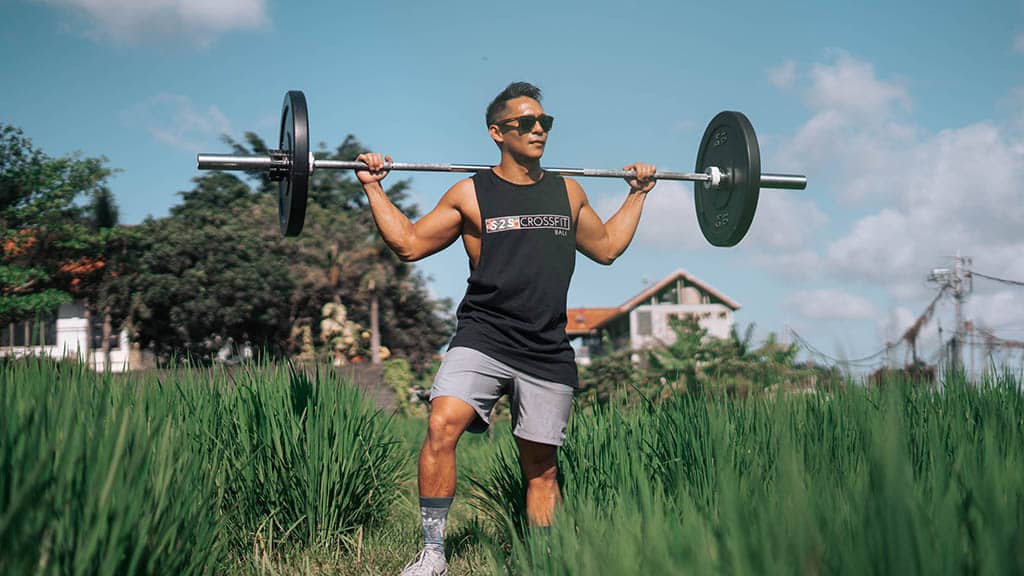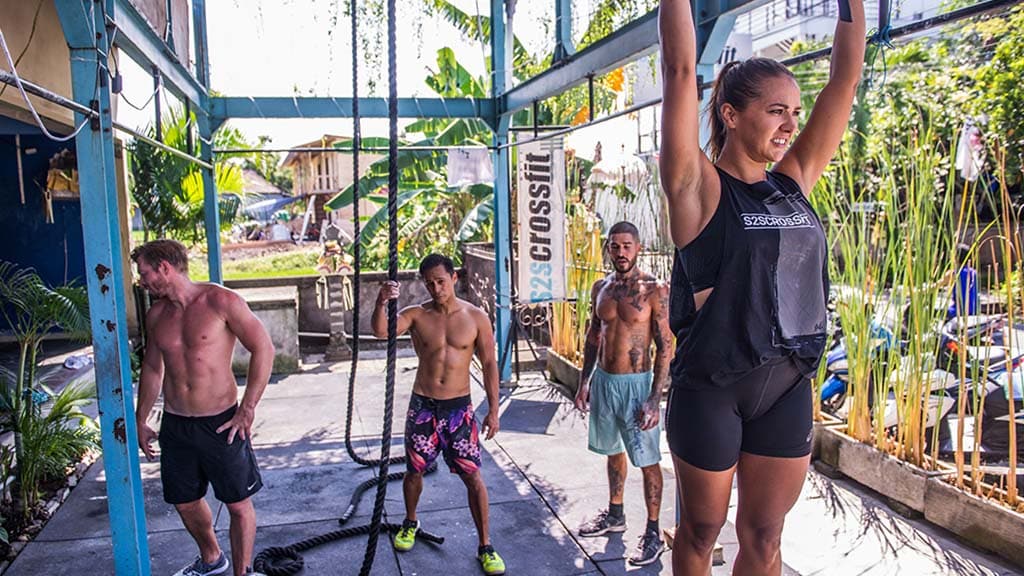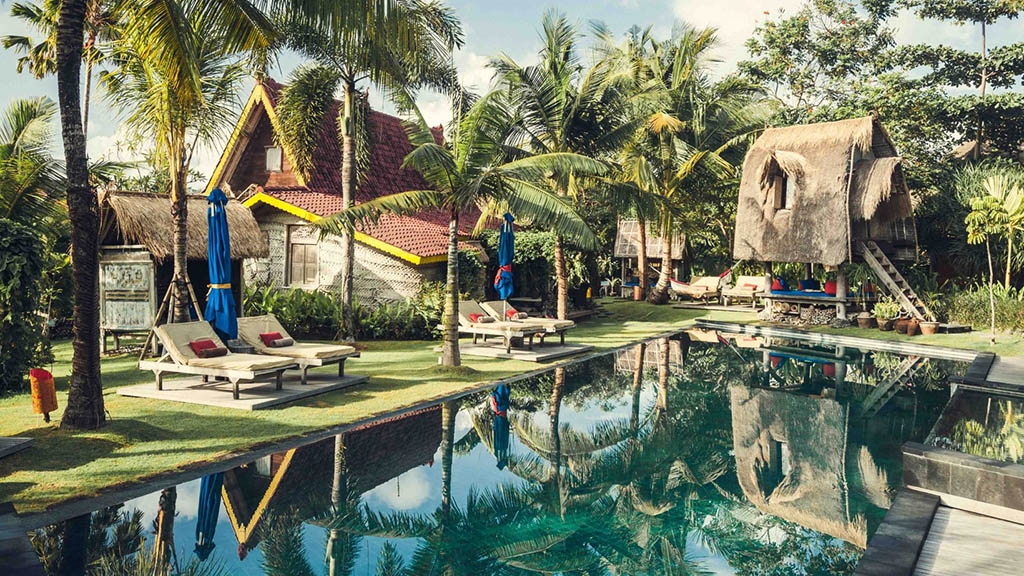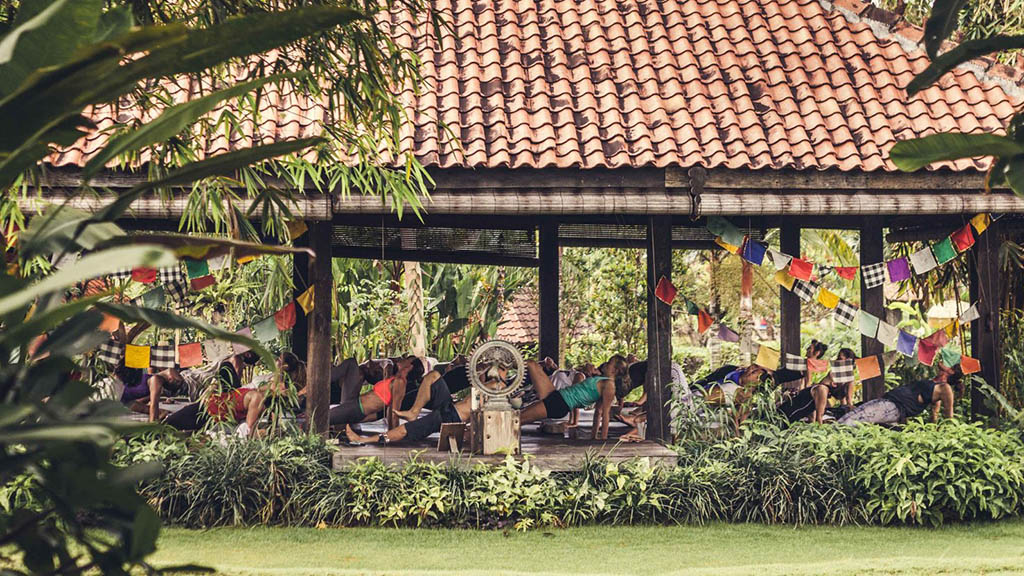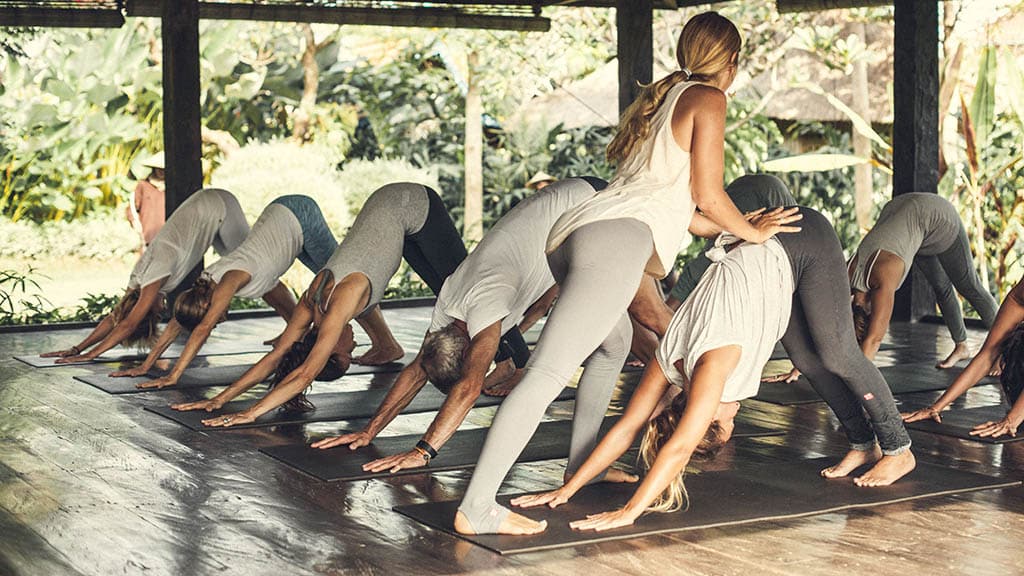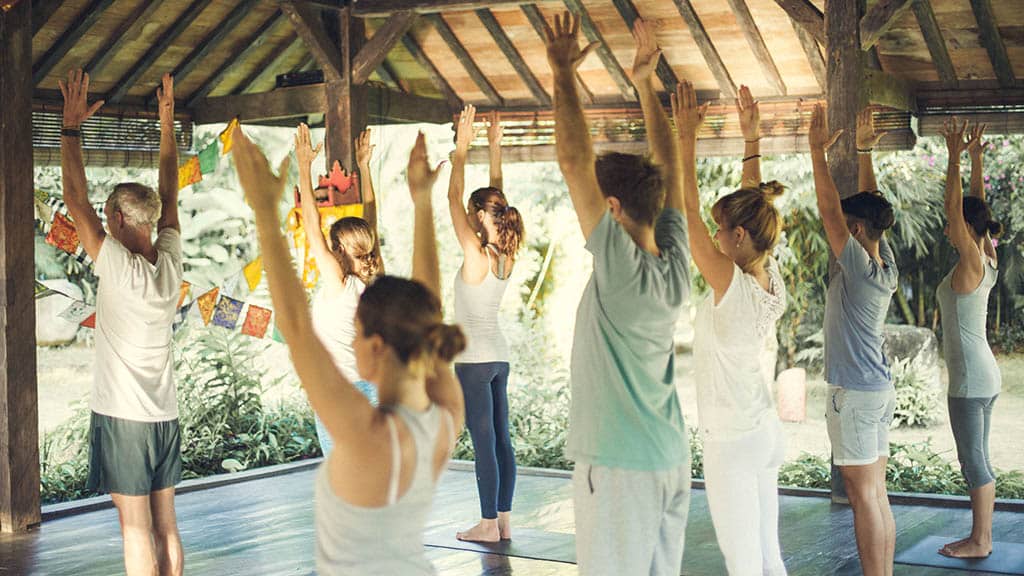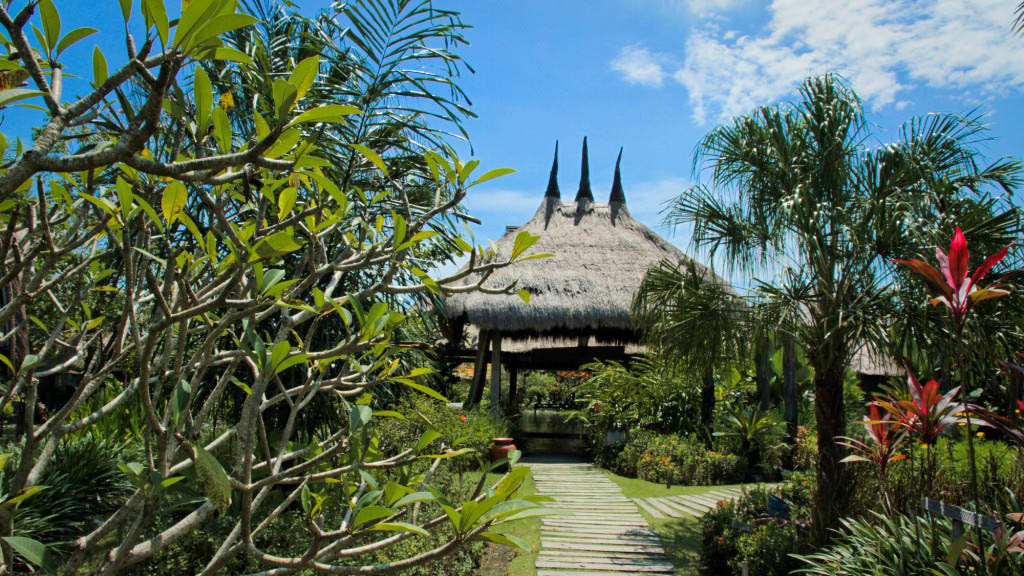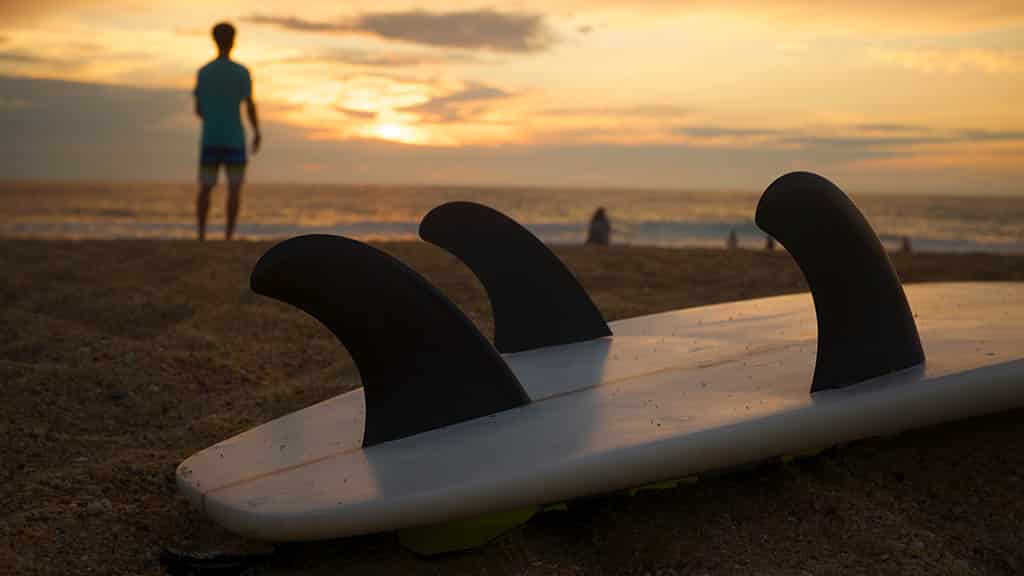 Become a Travelling Athlete and get in shape while you're on holidays.
No matter whether you want to travel to Bali, Spain, or any other destination, we help you become a better YOU while you experience an unforgettable fitness holiday with diversified workouts, beautiful beaches, and amazing people.
Hotel & The Surrounding Area
Canggu, Bali
Canggu is the last developed and currently the most popular district of the island. Hundreds of trendy restaurants, cafés, bars, massage salons as well as cute shops and boutiques characterize the area. In addition to various events, you will also find numerous beach bars and beach clubs, such as the famous Finn's Beach Club in the immediate vicinity. Since this is a fitness holiday, we made sure that the beach, your gym and your accommodation are all in walking distance :) Look forward to training and living in Canggu. The vibe is perfect, the sun is shining, and the trainers of S2S are super friendly and passionate.
For this fitness holiday package, you have more than one hotel option to choose from. Just decide between the following 2 wonderful hotel options and find the perfect one for you. You deserve to get some rest after a day full of adventures, training and fun.
The Haven Suites, Bali Berawa
The Haven Suites, Bali Berawa
This was an amazing fitness holiday. Cannot wait until next time. Thank you to everyone who I was lucky to have met. Cheers.
S2S CrossFit, Beachworkouts & Surfing - Fitness Holiday in Canggu, Bali
February 2020
Ben & Luke
Hi all fellow Travelling Athletes, I just wanted to really urge you to book this trip to Bali. I can assure you that it will be the best holiday you have ever experienced :)
S2S CrossFit, Beachworkouts & Surfing - Fitness Holiday in Canggu, Bali
September 2019
Ashley S.
Breakfast (Included)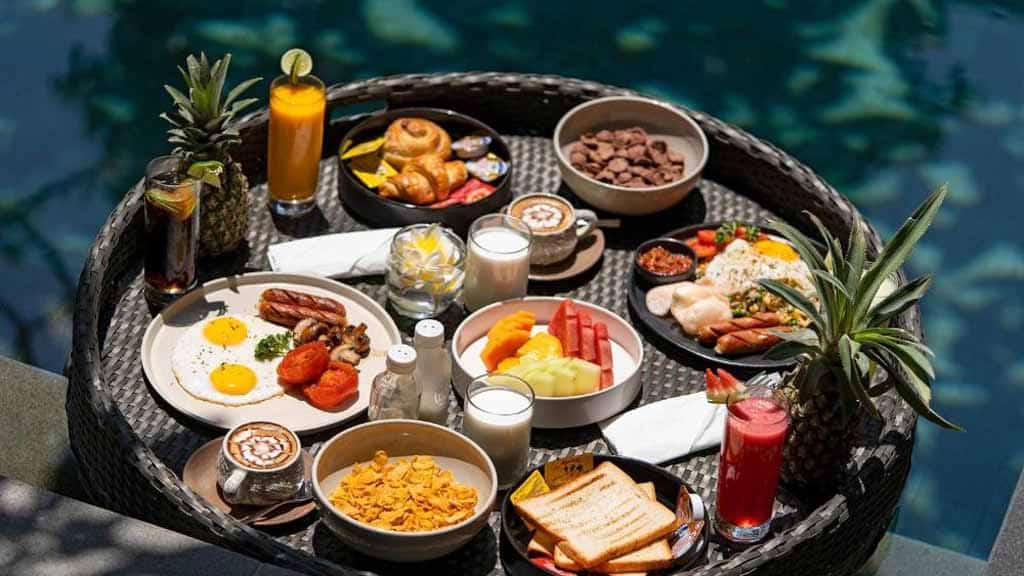 Breakfast is included. Look forward to a healthy breakfast in your hotel and start the day with tons of deliciousness and energy.
Dine Out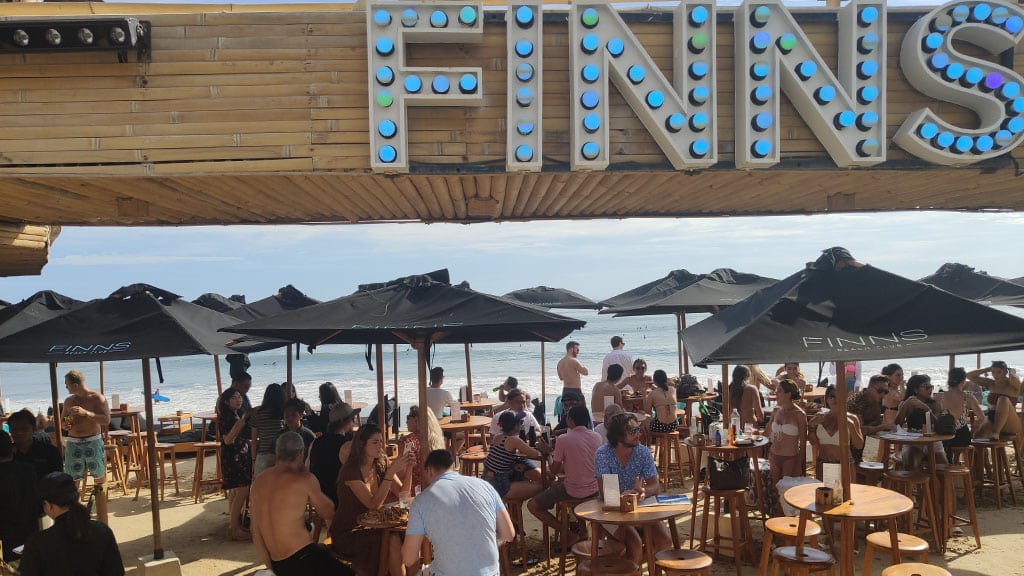 For dinner, you have hundreds of amazing food options in Canggu, Bali. Whether you chose to eat at a Warung (cheap Indonesian restaurant) or you treat yourself to an amazing meal at one of the many beach bars - Canggu has something to offer for everyone's taste and budget.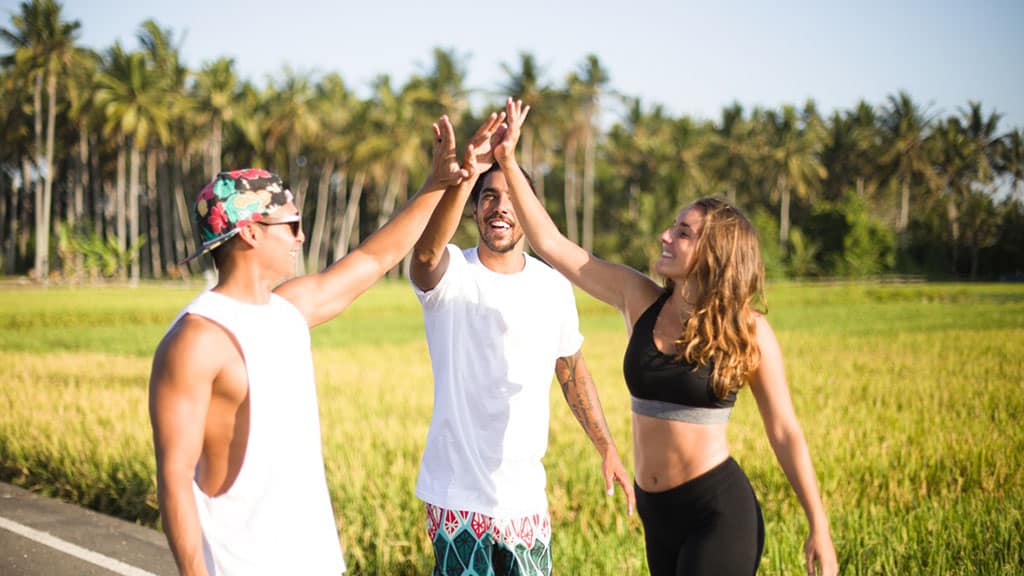 See what this fitness holiday is like...
1)
Accommodation of your choice for the length of your stay
3)
3 Hours of Personal Training
5)
Fitness Program incl. CrossFit, HIIT, Beachworkouts, Yoga & Co.
6)
S2S CrossFit Membership for the entire travel duration
7)
Unlimited CrossFit Classes
8)
Unlimited Access to Open Gym
11)
Intro Meeting & Fitness Consultation
13)
Private Airport Transfer (Round Trip)
14)
One Personal Travel Assistant Just For You - Available 24/7
Not Included
in this Tour