For All
travelling athletes
Get in shape while You're on holidays
Fitness Camps, HIIT, Personal Training, Boot Camps, Beachworkouts, CrossFit & Yoga
Included Services
Hotel, Program, Meals & Co.
Our prices include much more than just
having a good time.
Suitable for
Beginner, Advanced, Athletes
No matter whether you are a fitness junkie or just getting started – our programs can be customized just for you.
Retreat Duration
Flexible travel duration
Our fitness holidays don't have set dates –  you can stay one week or three months.
Best Time to Travel
December - September
Our fitness holidays are available all year.
Any day. Any month.
Are you ready for an unforgettable experience? Are you ready for challenging and fun fitness sessions while enjoying Thailand and its beautiful beaches? It's time to finally focus on yourself. Enjoy the Titan Fitness Camp located directly on the famous fitness street "Soi Taied Road" in Chalong, Phuket.
Accommodation of your choice for the length of your stay
Healthy Full Board - Breakfast, Lunch & dinner
3 Hours of Personal Training per week
Full Access to Camp Facilities
Fitness Program incl. Crosstraining, HIIT, Beachworkouts, Yoga & Co.
Unlimited Fitness Classes
Unlimited Access to Open Gym
Weekly Beachworkouts & Buddha Run
Intro Meeting & Fitness Consultation
Private Airport Transfer (Round Trip)
One Personal Travel Assistant Just For You - Available 24/7
beginner, Advanced, Athletes
Type: budget, standard, premium
fitness, personal training, boot camp, beach workouts, yoga
My Fitness Holidays in Phuket, Thailand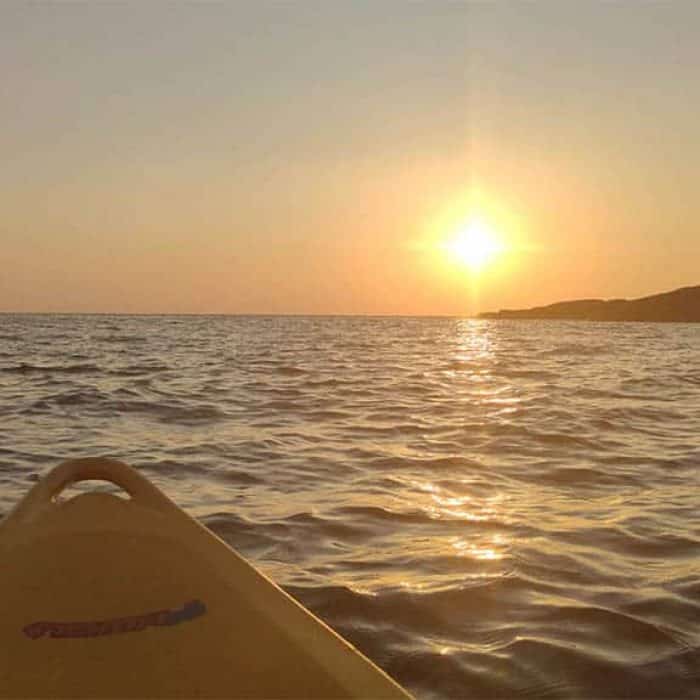 About Fitness Holidays
in Phuket, Thailand
If you travel to Thailand, you should probably add the sights and sounds of Phuket Island to your itinerary, as it's one of the most popular tourist destinations in Thailand. This magical island offers you shimmering white sand beaches, turquoise waters, and lush, green jungles. Not only is Phuket island known for its rainforests and amazing coastline, but it has also developed into a hub for fitness junkies. In the south-east of Phuket (Chalong), there are hundreds of fitness camps, yoga studios, gyms, fight clubs, Muay Thai Camps, healthy restaurants, and protein bars that have come together on one long street to build a unique fitness haven known as Soi-Ta-iad.
About the Weather in
Phuket, Thailand
The best time for a fitness holiday in Phuket, Thailand is between the beginning of December until April. However, we also highly recommend the months from April until September. Why? Overall, these are the months with the least precipitation – and even if it happens to rain, the rain showers usually last just a few minutes, so there is really nothing to worry about :). That being said, temperatures are steady throughout the year, making Phuket a perfect place to visit year round. Enjoy our different fitness escapes in Phuket, any month, any week.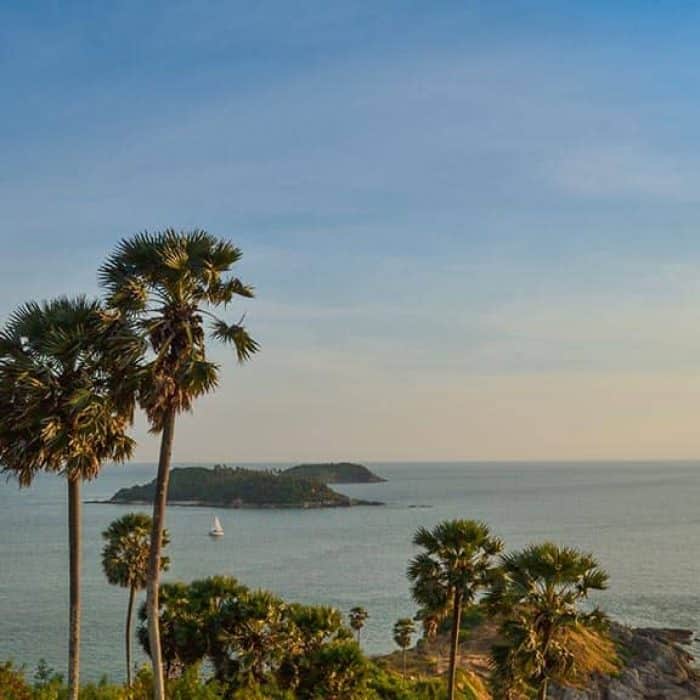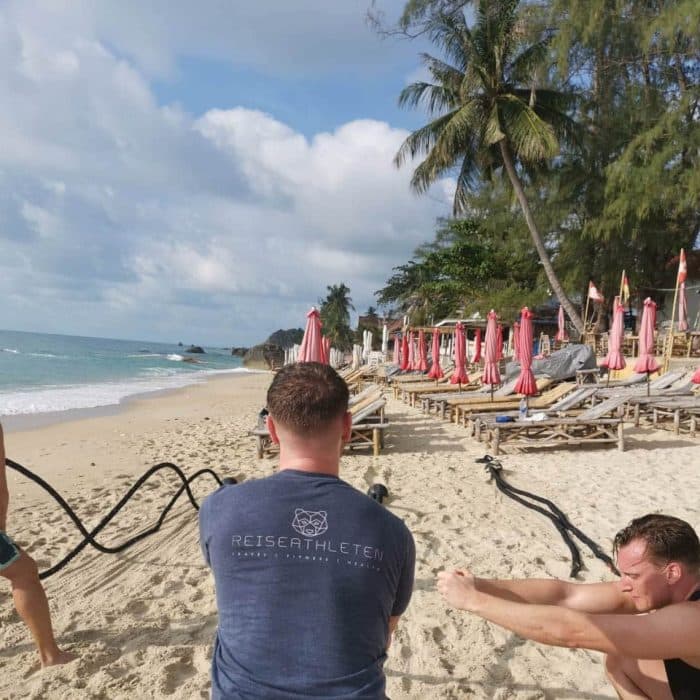 About the Fitness Program
in Phuket, Thailand
Phuket, and in particular the Chalong area with its famous Soi Ta-iad Road, offers hundreds of fitness possibilities ranging from premium fitness and health resorts to local (and very affordable) Muay Thai camps. As the number of options can be overwhelming, we have tested a majority of the fitness camps in the area and carefully selected the ones we believe offer the best fitness programs, quality, service, community, and fun. Our official partners include: Titan Fitness Camp, Tiger Muay Thai, CrossFit Chalong, Tiger Muay Thai Beachside, and PhuketFit. Whether you chose to stay at PhuketFit or go on a fitness adventure at the Titan Fitness Camp, all our fitness holidays include a unique fitness program, private accommodations, healthy food options, transfers, and much more.
Fitness Camps, HIIT, Personal Training, Boot Camps, Beachworkouts, CrossFit & Yoga
A perfect Fitness retreat for you. Anywhere. Anytime.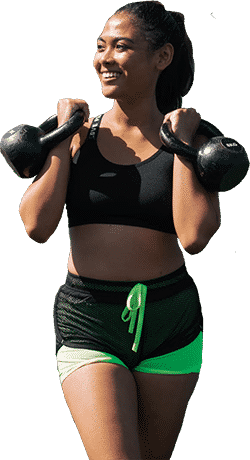 Check out the variety of reasons why hundreds of like-minded people have chosen to become a Travelling Athlete©.
Reasons to become a Travelling Athlete©
Become a Travelling Athlete and profit from all the advantages. No matter if you are a beginner or an advanced athlete, no matter if you are on your own or with a group of friends: You can travel the world 365 days a year meanwhile getting fit in paradise-like destinations.
Keywords: Phuket, Thailand, Soi Ta-iad, Chalong, Fitness Camp, Fitness Holiday, Yoga, Muay Thai, Personal Training, Wellness Resort, Titan Fitness Camp, Tiger Muay Thai Camp, Tiger Muay Thai Beachside Fitness Camp, PhuketFit, CrossFit Chalong, FitBx, Fitness Vacation, Fitness Retreat, Retreat, Health Resorts, Sun, Beach, Fitness Training, Training Camp, Crosstraining, Group Classes, Weight Loss, Detox, Wellness, Cleanse, Ice Bath, Beach Workouts, Boot Camps