Total Fitness Program at the famous Titan Fitness Camp in Phuket – Fitness Holidays in Phuket, Thailand
Total Fitness Program at the famous Titan Fitness Camp in Phuket – Fitness Holidays in Phuket, Thailand
Are you ready for an unforgettable experience? Are you ready for challenging and fun fitness sessions while enjoying Thailand and its beautiful beaches? It's time to finally focus on yourself. This fitness holiday in Thailand is perfect for those who want an exciting & unique fitness holiday in one of the most amazing fitness environments: Enjoy the Titan Fitness Camp located directly on the famous Soi Taied Road in Chalong, Phuket. In addition to accommodation and full-board, a tailor-made fitness program consisting of various workouts, intensive personal training sessions & relaxing yoga classes are included. Take your workout to the beach, be part of an awesome community and experience a unique fitness holiday as a Travelling Athlete.
beginner, Advanced, Athletes
Holiday Intensity: 8 out of 10
Accommodation: budget, standard, premium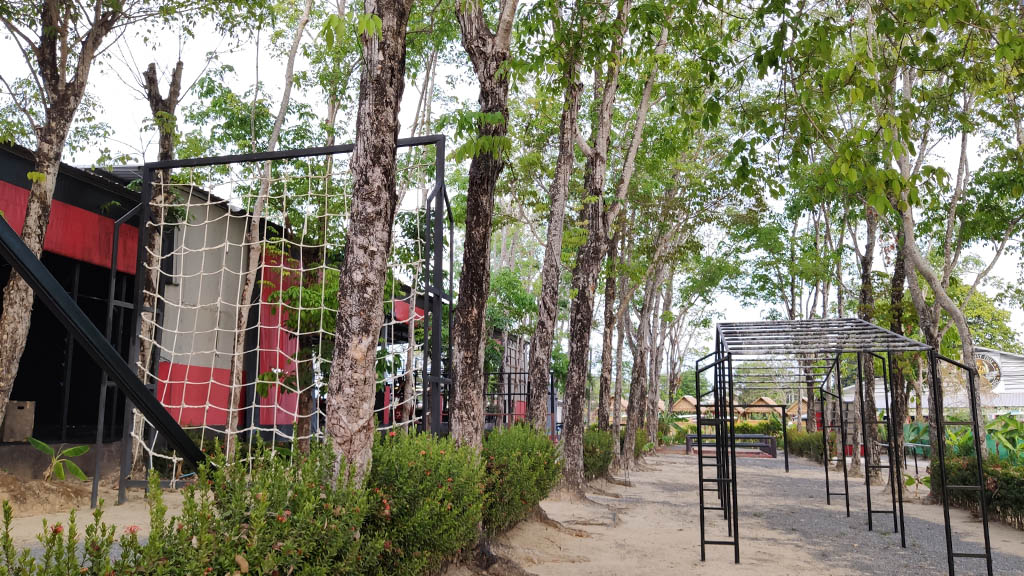 Amazing Fitness Camp
Titan Fitness Camp offers you everything you need get fit & experience a great fitness holiday.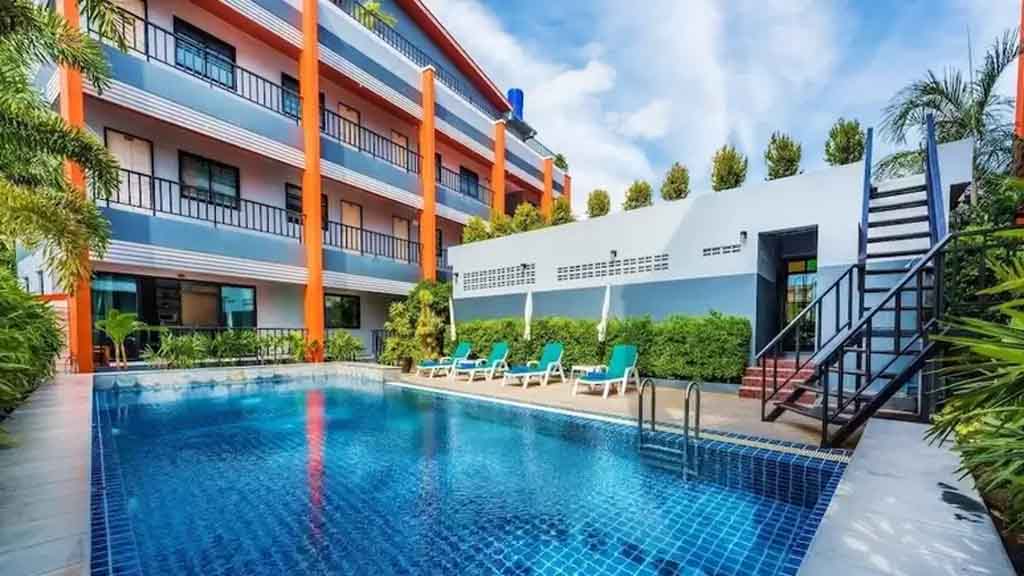 Standard Accommodation
Stay directly on camp site and enjoy the Little Hill Phuket Resort.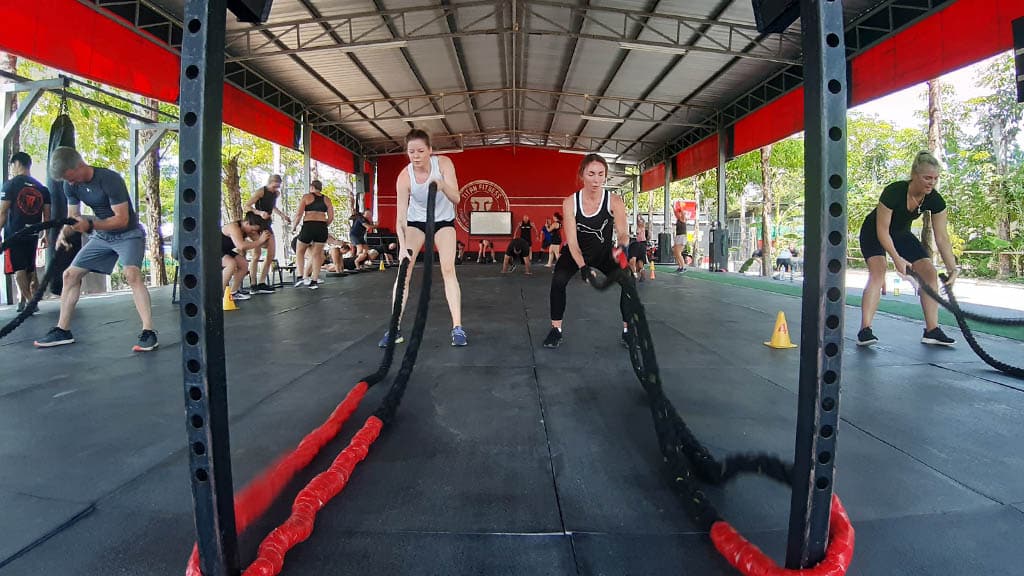 Unlimited Fitness Classes
Take part in as many classes as you want and get in shape while enjoying Thailand.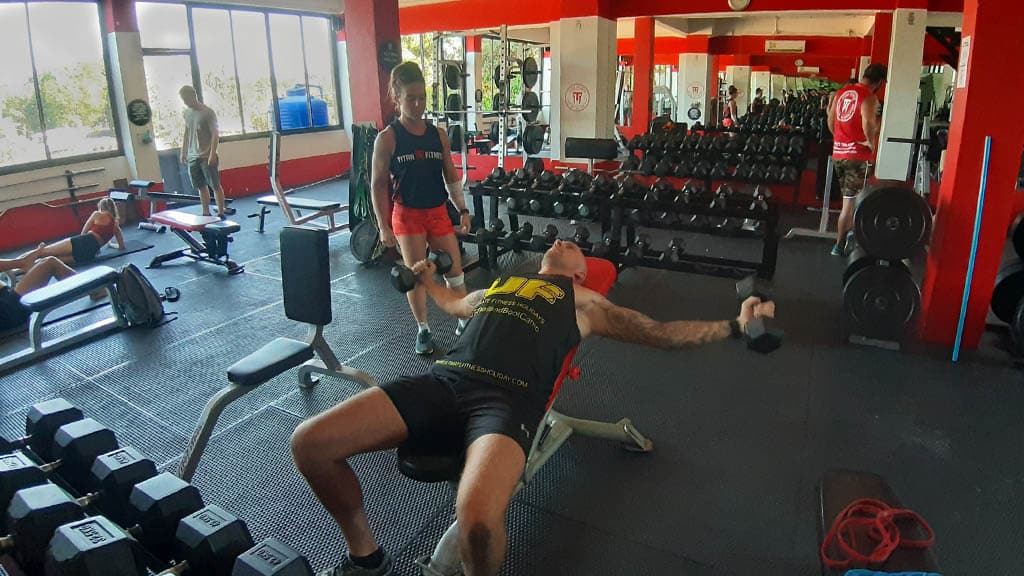 3h Personal Training Sessions Per Week
Look Forward to intensive personal training sessions and reach your set goals.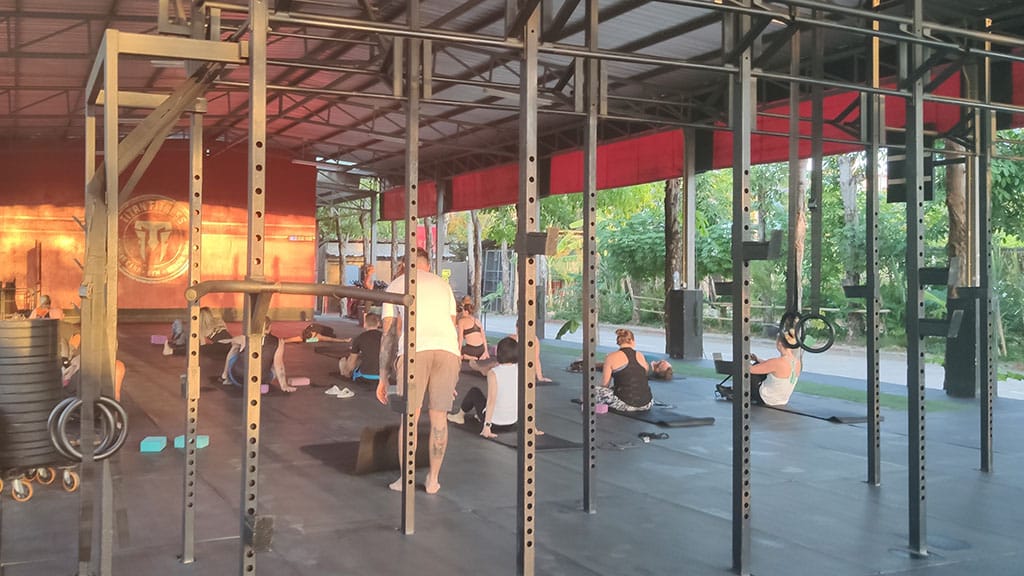 Daily Yoga Classes
Enjoy daily sunrise yoga classes and embrace the day.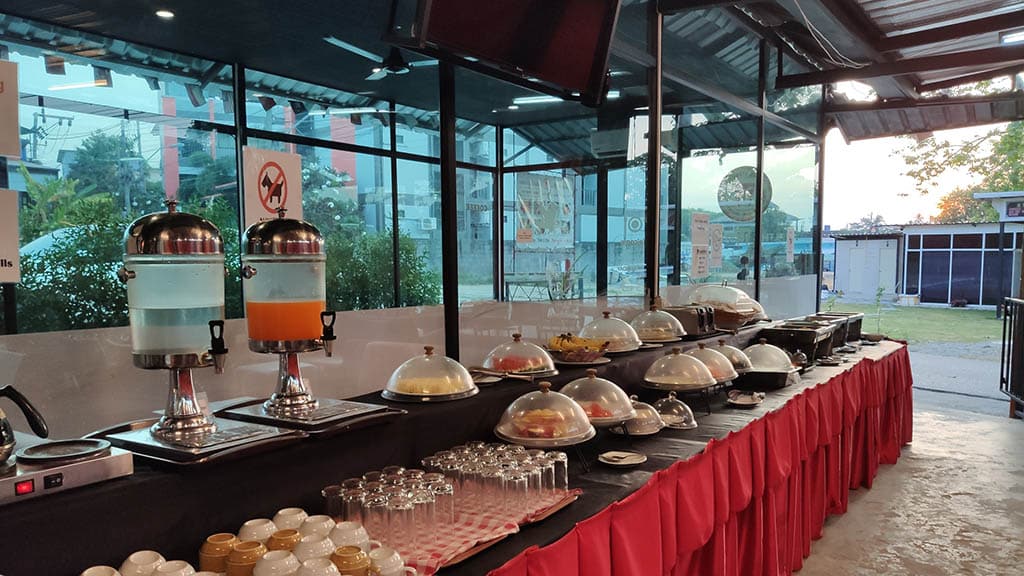 Healthy Food (FullBoard)
This fitness holiday includes some healthy and delicious food options for you.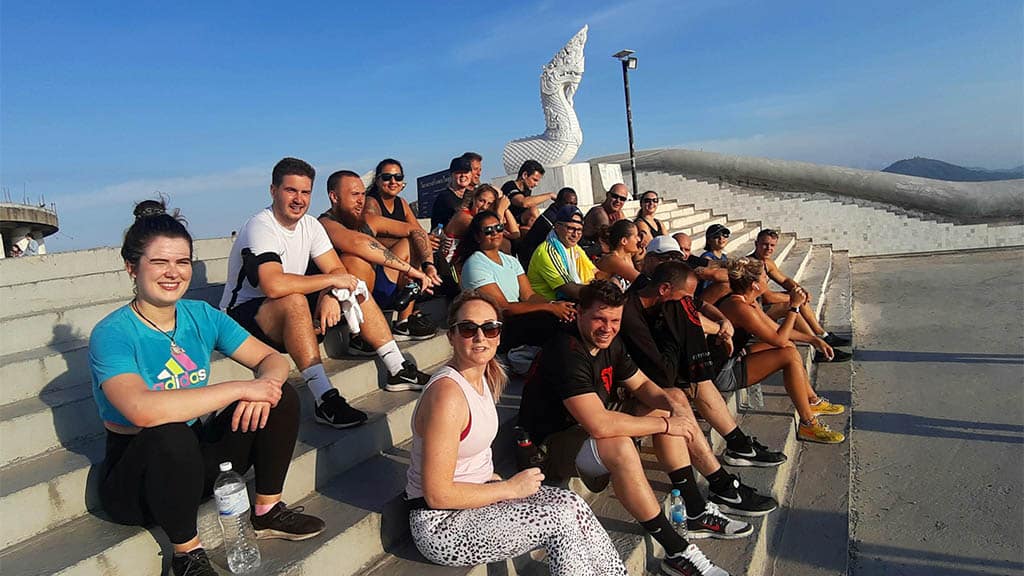 Community, Frieds & Fun.
Relax at beautiful sandy beaches and explore Phuket's many attractions.
For All
Travelling Athletes
Are you ready for some challenging workouts? Do you wish to take part in a high intensity functional fitness program, enjoy relaxing yoga classes, challenge yourself during the weekly Big Buddha Run and like to meet new, international like-minded people of a worldwide community? During this fitness holiday you can relax on the beach with your new friends while at the same time getting back in shape, and improving your athleticism, strength, agility and mobility. The perfect mix of fitness, friends & fun.
Accommodation During Your Fitness Holiday
Overall Fitness (HIIT, TRX, Boot Camp, Beach Workouts etc.)
In general, this fitness holiday allows you to experience a diversified & challenging fitness program at camp site with tons of unique holiday moments. There is no fixed daily routine allowing you to spend every day as you like!
A typical day in Phuket, Thailand...
➨After a good night's sleep, we recommend that you take part in a one of the sunrise yoga classes and start the day calmly. Following a healthy and rich breakfast, you will be set for an unforgettable day full of fitness & holiday in Phuket.
Challenge yourself...
Look forward to meeting like-minded people from all over the world at the Titan Fitness Camp and to take part together in one of the numerous offered classes (including Buddha Run, cross-training, Body 360°, beach workouts). In general the style of workouts include ​​boot camp, functional training, HIIT, mobility or weight lifting. Learn effective ways to train without equipment and focus on full body workout which surely will improve your strength, power and endurance. Most of the classes take part at an outdoor training facility and thus make training twice as fun. You can also schedule an intensive 1-on-1 training session with one of the qualified Personal Trainers (one hour of private yoga lessons is also possible). No matter what goal you have set, your trainer will focus entirely on you and help you achieve your specific goal! Of course, you can adapt every training session to your intensity. Whether you are a beginner or already a professional athlete: Set new stimuli and improve your fitness.
Just enjoy: Relax in between classes and explore the area...
During your free time, you can relax on the beach and just enjoy life. In the evening, stroll along the beautiful sandy beach and relax in perfect weather conditions. You can enjoy the remaining hours of a day with a good feeling in a cosy beach bar. Alternatively, Phuket has a lot to offer for the rest of the evening. Night markets, bars, restaurants and much more.

Fitness Program
in Phuket, Thailand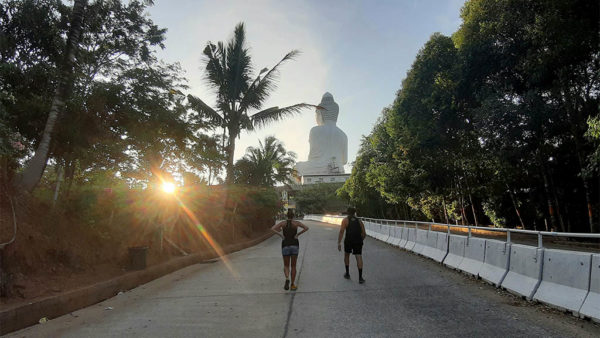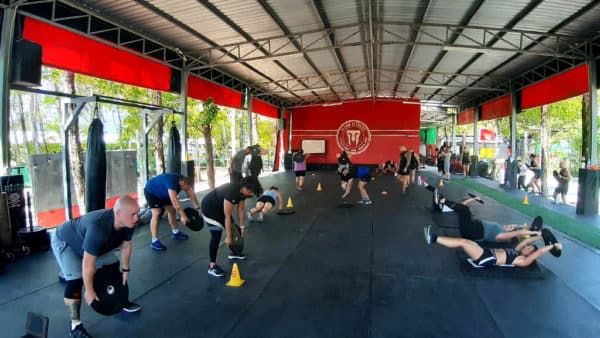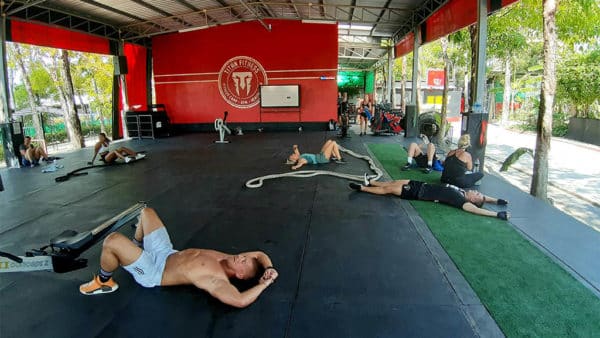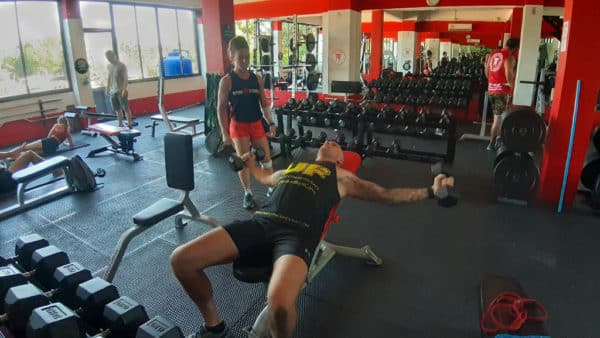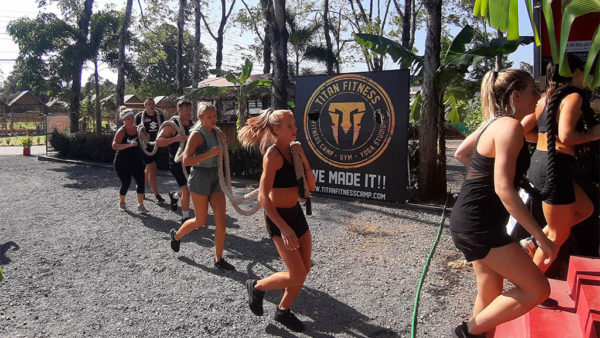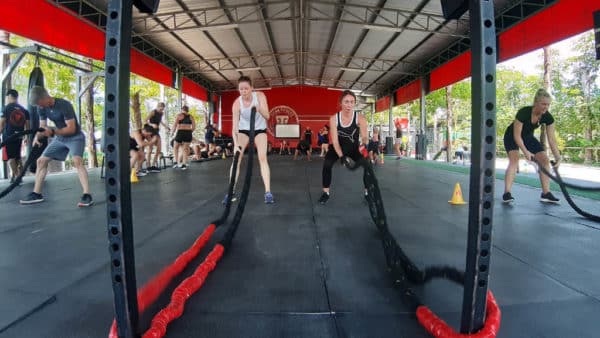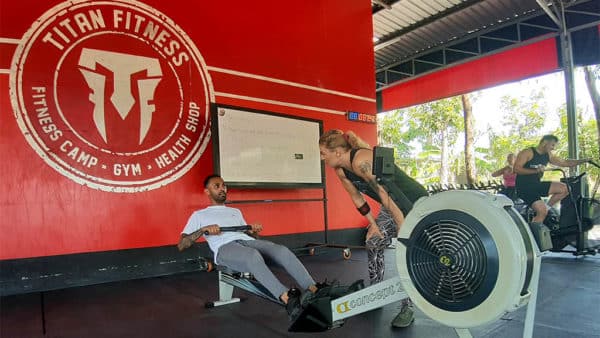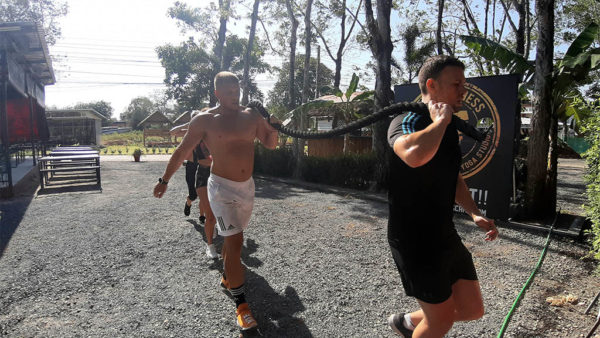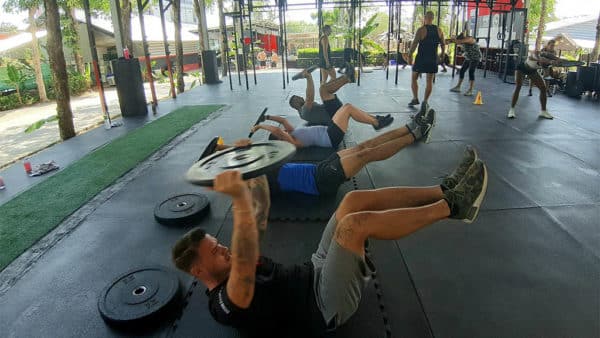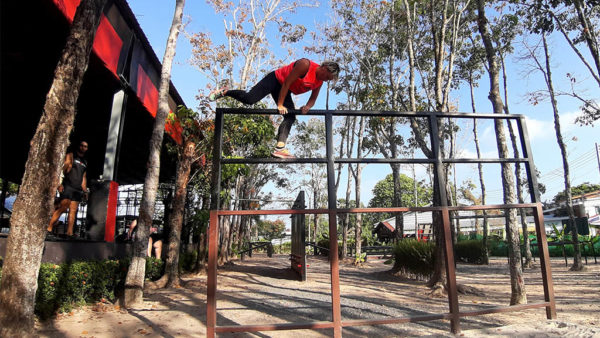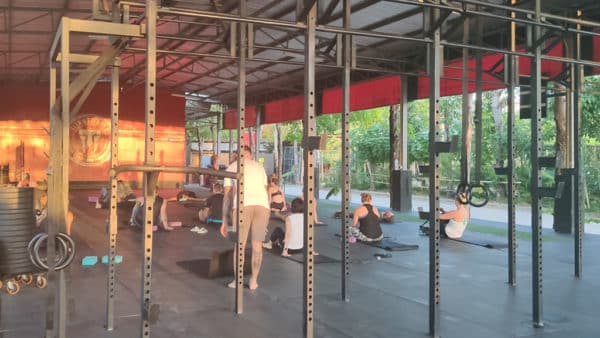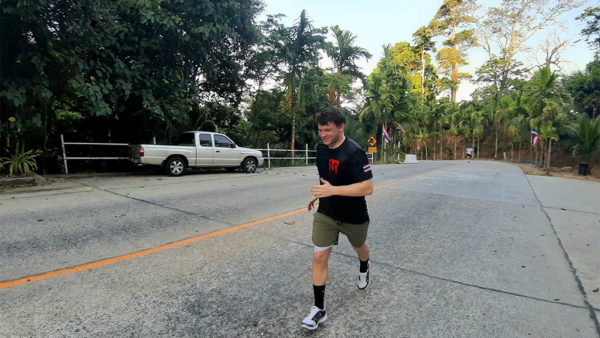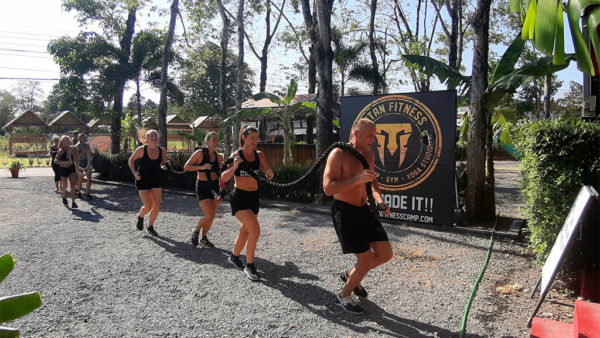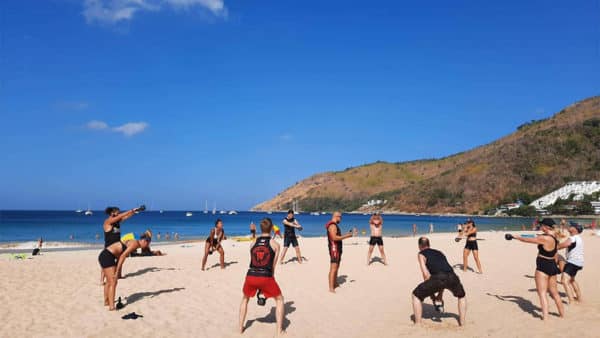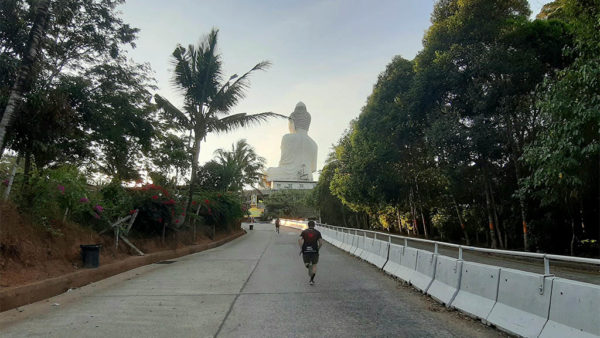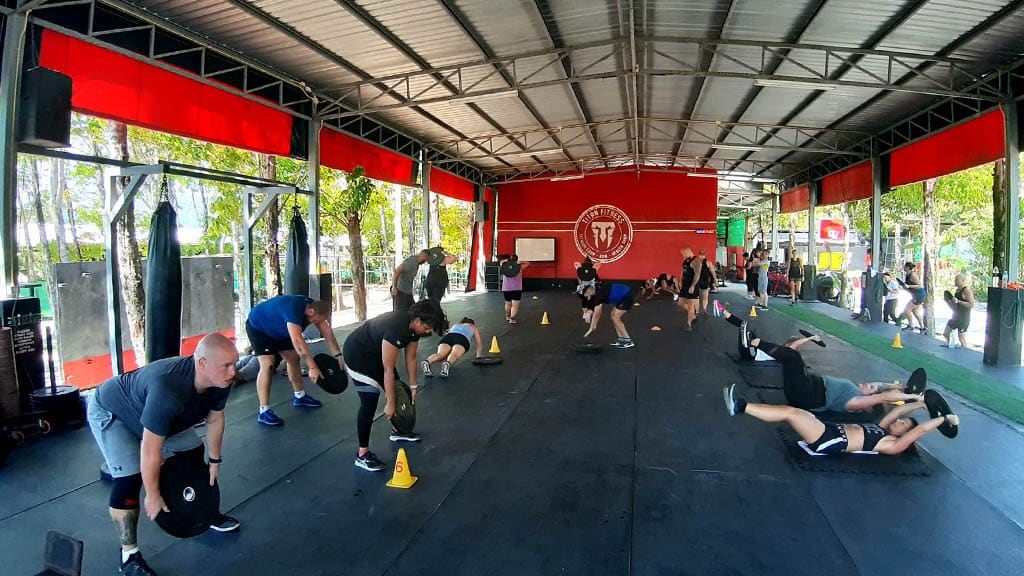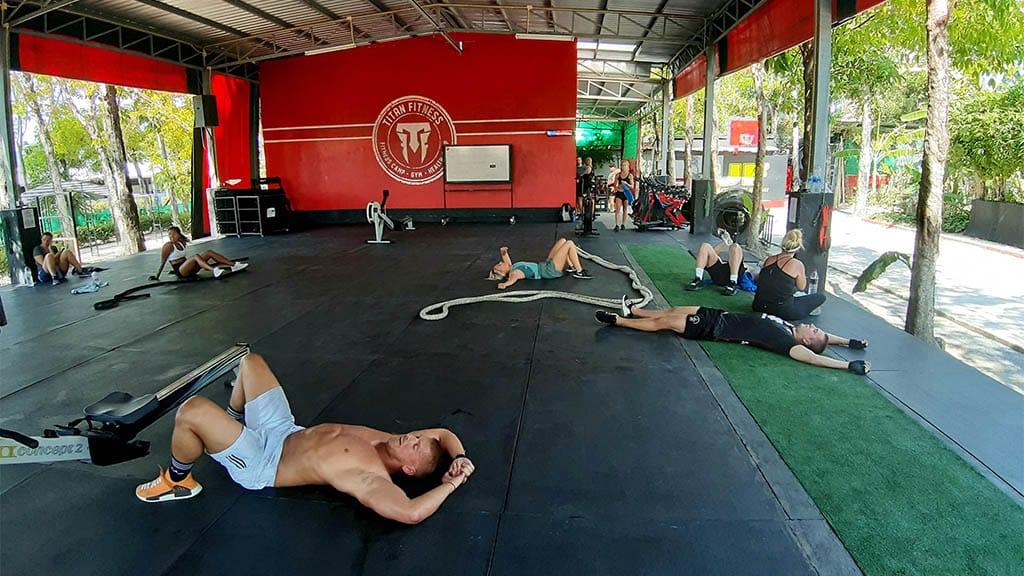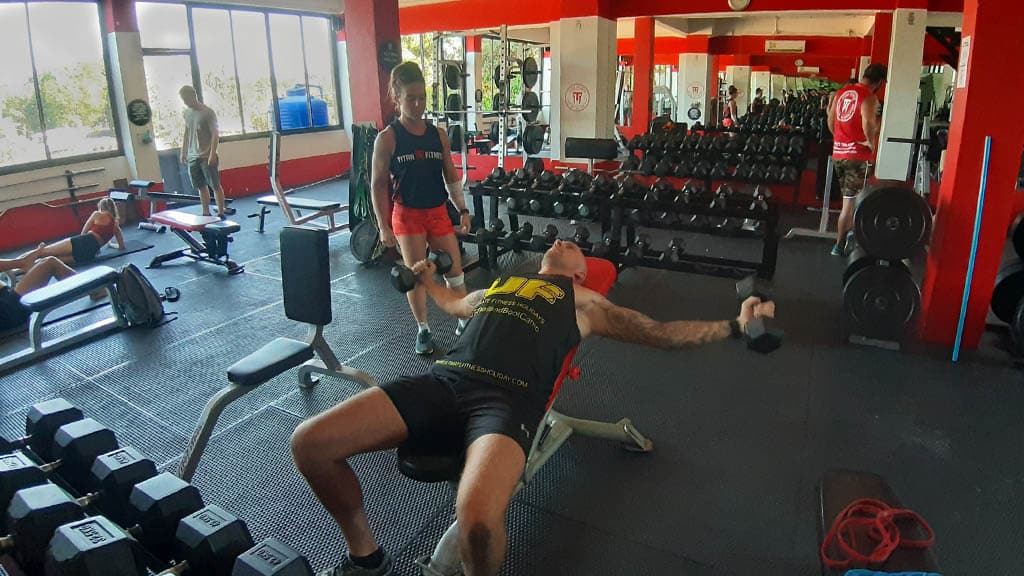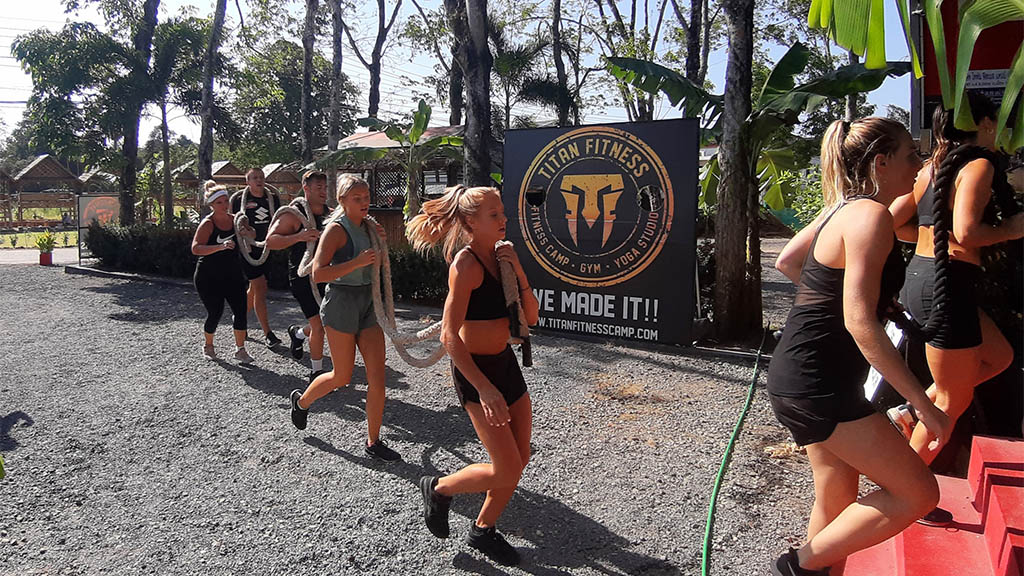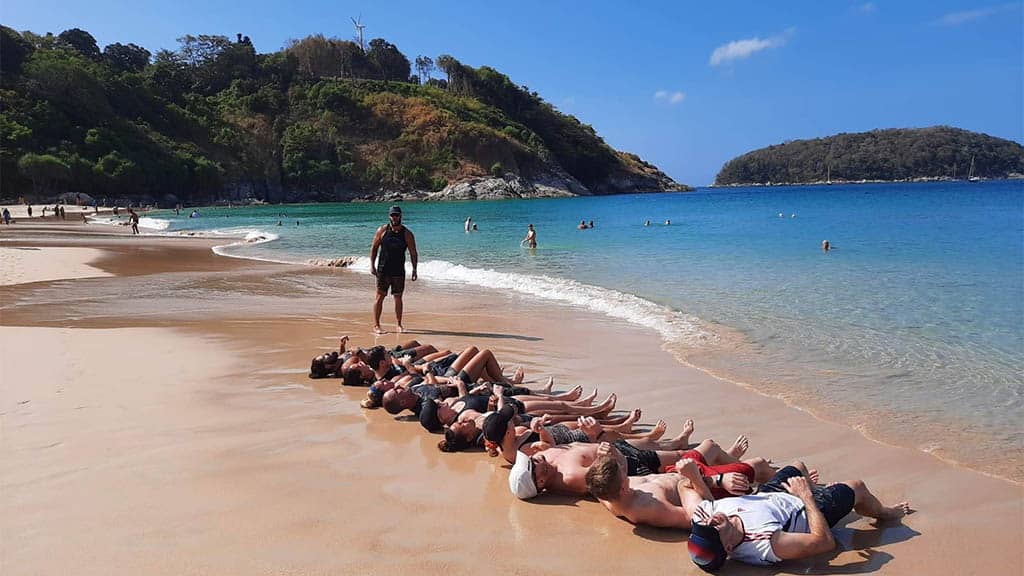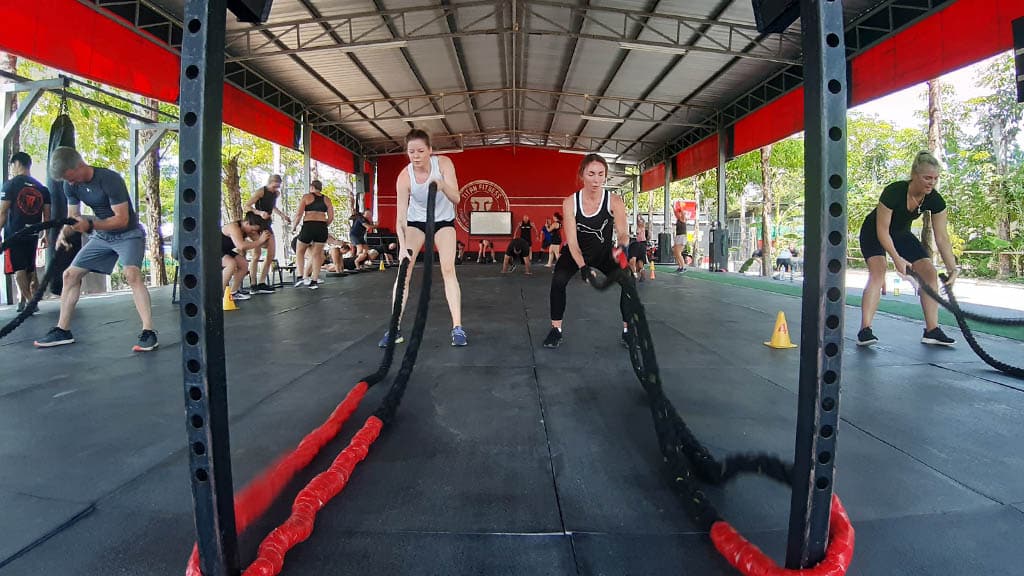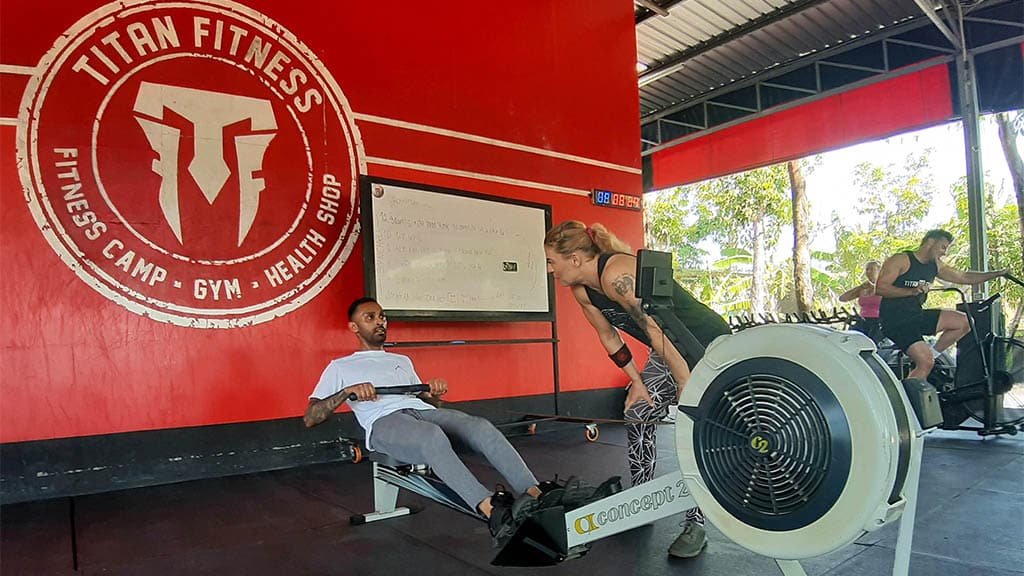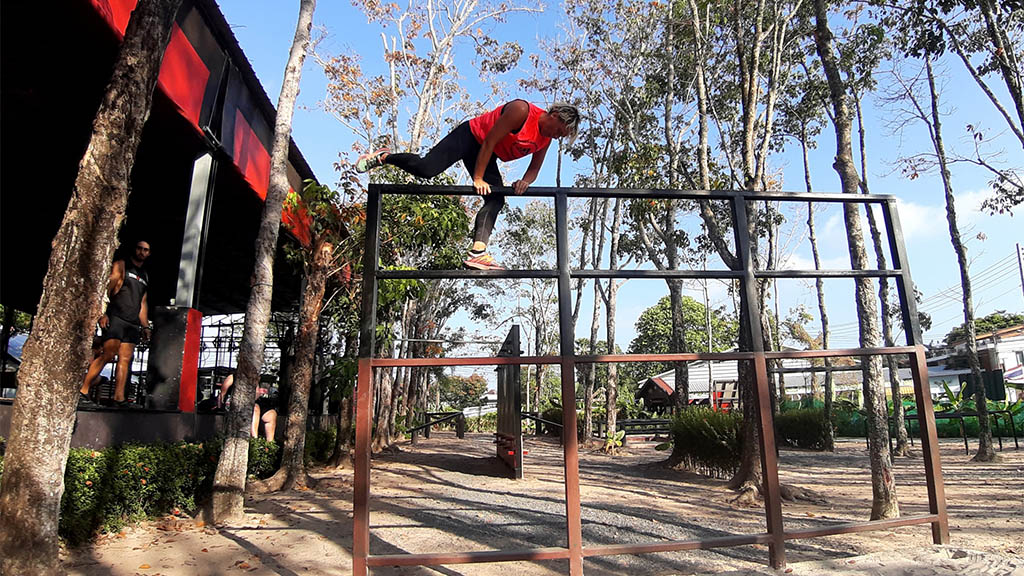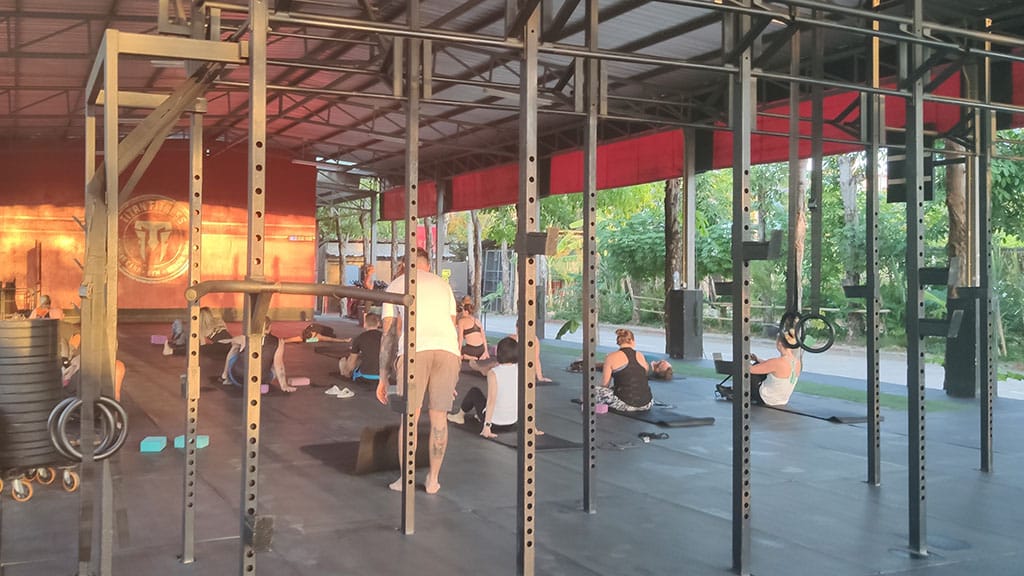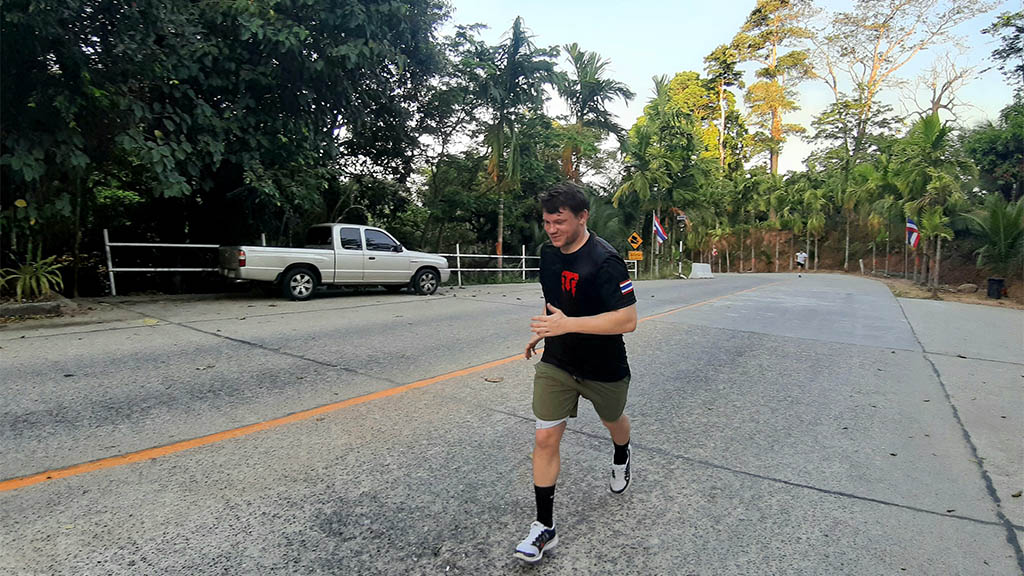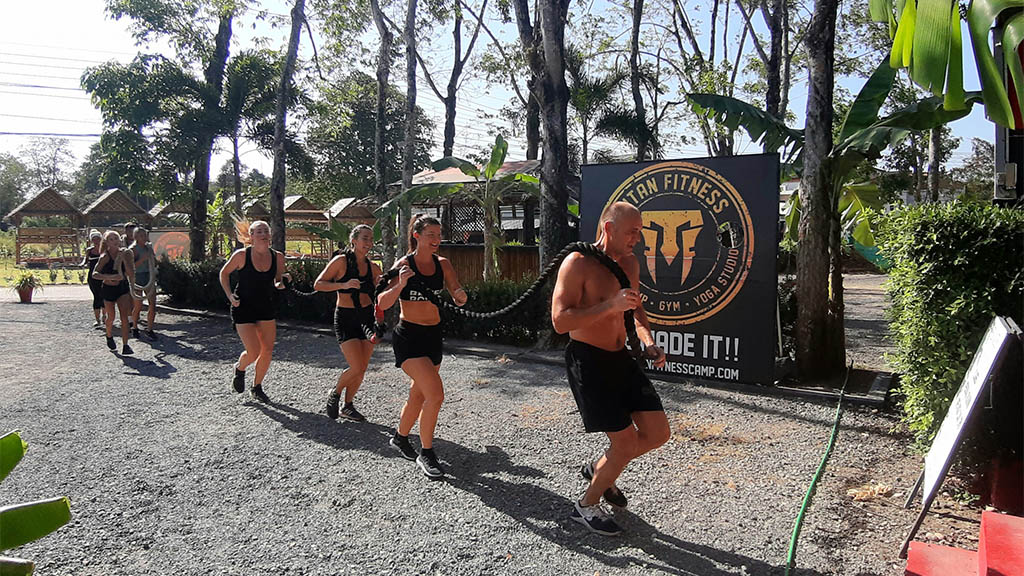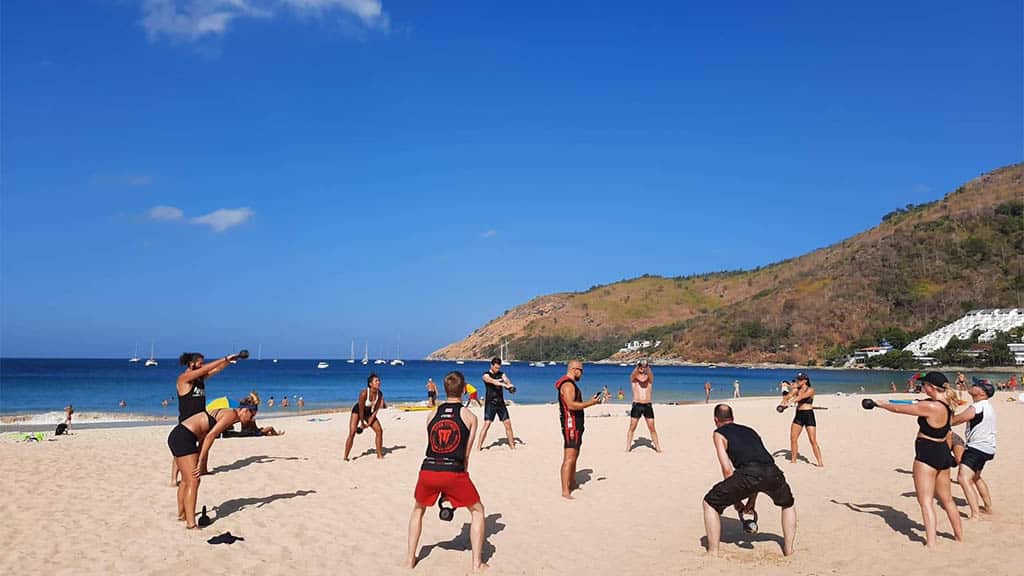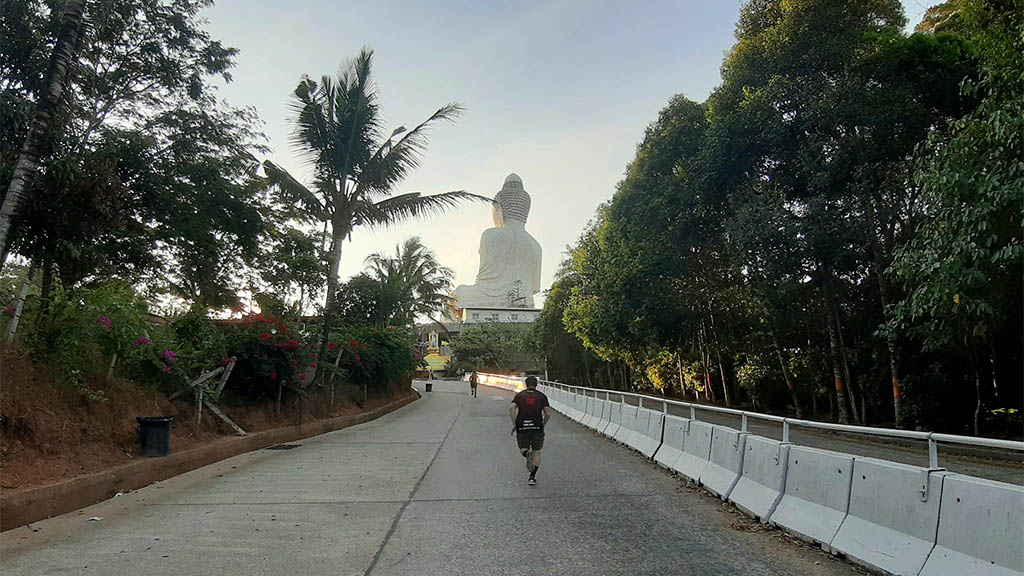 Become a Travelling Athlete and get in shape while you're on holidays.
No matter whether you want to travel to Bali, Spain, or any other destination, we help you become a better YOU while you experience an unforgettable fitness holiday with diversified workouts, beautiful beaches, and amazing people.
Hotel & The Surrounding Area
Phuket, Thailand
Fitness, personal training, beach workouts, yoga & free time in Phuket: The area in Thailand is perfect for all Travelling Athletes: Just enjoy an amazing holiday with extensive training in a beautiful surrounding. In this Thai region there is pretty much everything that makes a fitness holiday the perfect fitness holiday: beautiful beaches, excellent training opportunities, numerous other athletes and of course warm & sunny weather (almost) all year round. The area where the camp is located has developed into a famous fitness Mecca. Healthy restaurants, fitness shops, training camps and much more are all found on one street: the famous Soi Taied Road in Chalong, Phuket. Just stroll along the street and be inspired & motivated by all the fitness enthusiasts. But, of course, Thailand has much more to offer than just fitness. Discover beautiful sandy beaches, picturesque viewpoints and religious statues. A must-see are the beautiful beaches of Nai Harn or Kata Noi with their white sand, the picturesque viewpoints at Phuket's Promthep Cape and Yanui Beach, all of which are very close to the camp and easily accessible.
Look forward to lovely accommodations during your holiday. You deserve to get some rest after a day full of adventures, training, and fun.
This was just perfect. Exactly what I needed. The weekly Buddha run was excellent to see one's progress over time. Definitely recommend the camp!
Titan Fitness Camp, Phuket
February 2020
Julian
Best decision I have ever made. We booked through travelling athletes, and we could reach them pretty much 24/7 with any questions or wishes we had.
Titan Fitness Camp, Phuket
September 2019
Sue & Monica
Customized Meal Plan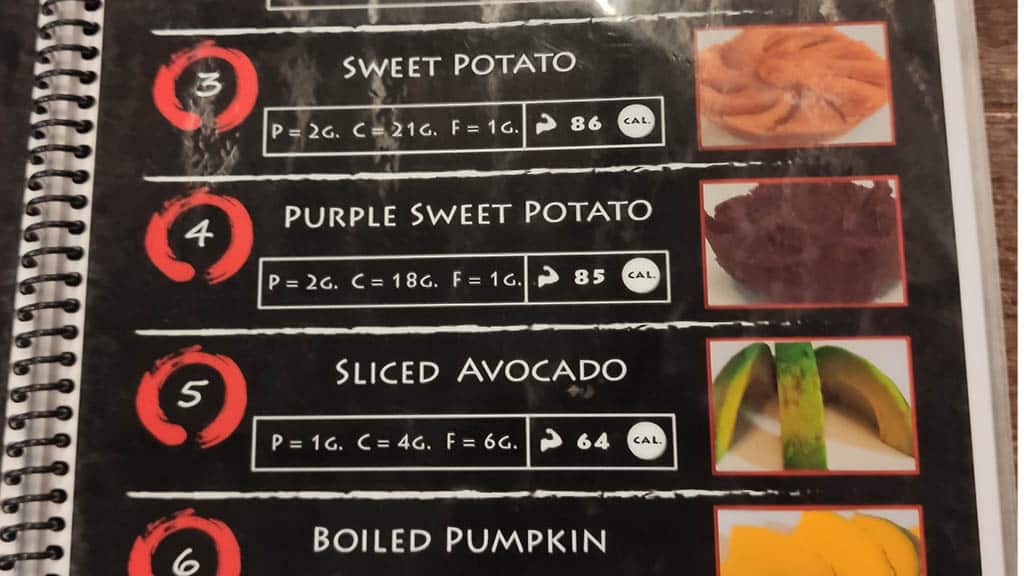 A healthy and customized full board is included during this trip (except on Sundays). During your introductory event (Body Scan Analysis), some data (including weight, body fat) will be checked and your goals will be discussed. Based on this, your individual nutrition plan will also be discussed. Of course, compliance is not an obligation, but rather a guideline. You can also exchange ideas with your coach during your stay and receive helpful advice at any time.
Health Café on Camp Site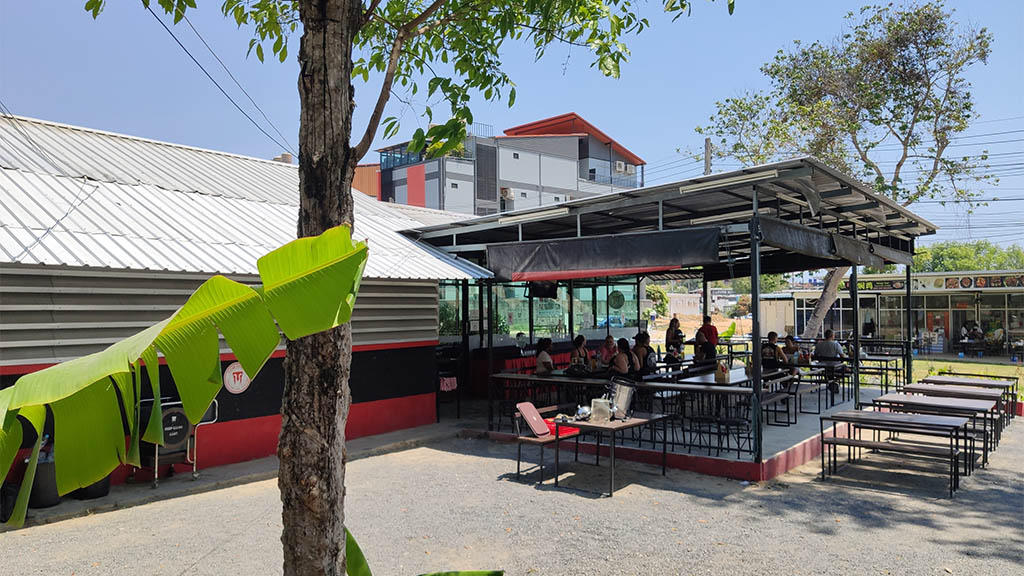 All meals (breakfast, lunch, dinner) can be enjoyed in the Health Café on the camp site. The restaurant, which is also a meeting point for all athletes, offers you a variety of dishes. You can order everything from salad to fish and steak to typical Thai dishes and burgers. Of course, you can also treat yourself to a delicious protein shake...
Exemplary Dishes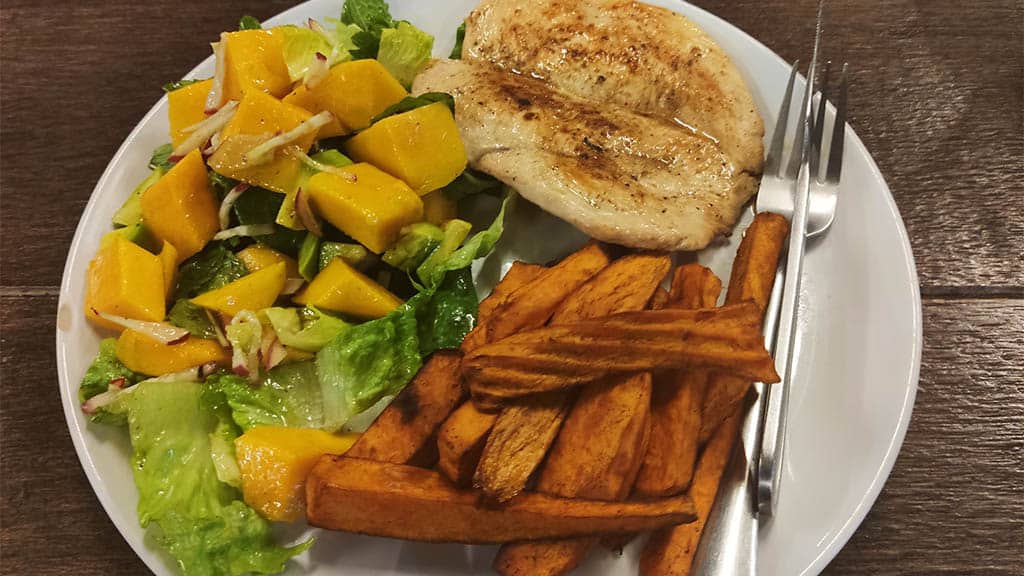 Chicken Satay || Fried Garlic & Pepper with Chicken/pork/shrimp || Pad Thai with Chicken/shrimp/tofu || Thai Noodles with Chicken/pork/shrimp/tofu || Fried Rice with Chicken/pork/shrimp || Protein Shake with peanut butter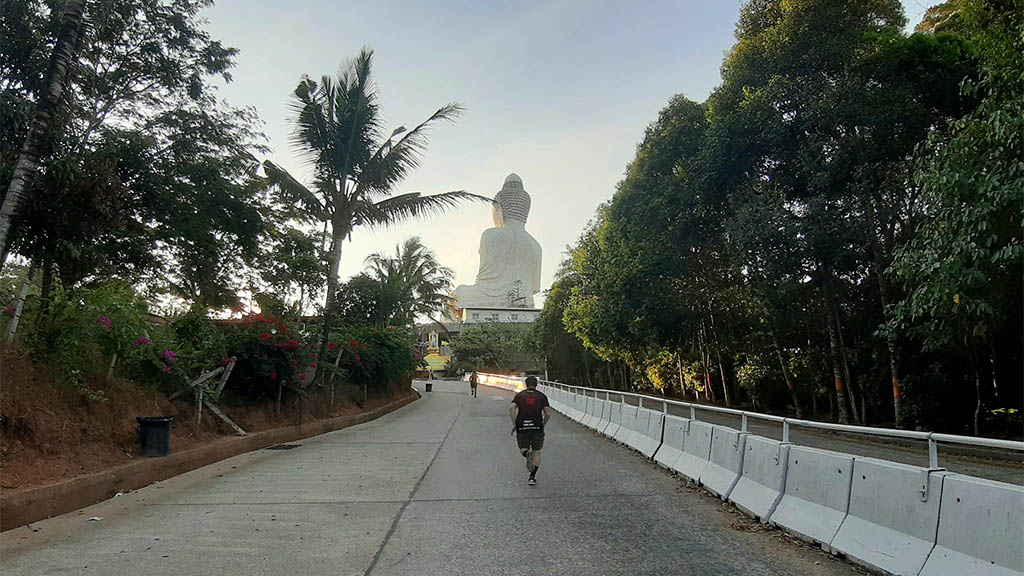 See what this fitness holiday is like...
1)
Accommodation of your choice for the length of your stay
2)
Healthy Full Board - Breakfast, Lunch & dinner
3)
3 Hours of Personal Training per week
4)
Full Access to Camp Facilities
5)
Fitness Program incl. Crosstraining, HIIT, Beachworkouts, Yoga & Co.
6)
Unlimited Fitness Classes
7)
Unlimited Access to Open Gym
9)
Weekly Beachworkouts & Buddha Run
10)
Intro Meeting & Fitness Consultation
12)
Private Airport Transfer (Round Trip)
13)
One Personal Travel Assistant Just For You - Available 24/7
Not Included
in this Tour