Fitness & Personal Training in the Sun of Taghazout – Paradis Plage Resort – Fitness Holiday Morocco
Fitness & Personal Training in the Sun of Taghazout – Paradis Plage Resort – Fitness Holiday Morocco
340 days of sun per year and one of the best surf and yoga resorts in the world in combination with daily group fitness classes and personal training sessions will make this fitness holiday in Taghazout, Morocco unforgettable. Enjoy all amenities of this beautiful 5-star seafront hotel and look forward to some intensive CrossTraining sessions with ocean view, as well as, TRX & personal training in the sun. If you like, you can add further additional services and relax during peaceful yoga moments, challenge yourself during exciting surf sessions or just treat yourself to a well-deserved outdoor massage by the beach. This fitness holiday for all fitness levels is the perfect mix of fitness & relaxation. Take your workout to the beach, be part of an amazing community, and experience a once-in-a-lifetime fitness holiday in Morocco.
beginner, Advanced, Athletes
Holiday Intensity: 8 out of 10
Recommended for: friends, couples, groups
Accommodation: standard, premium
To see your final price, just click on "Customise Your Package", select your start and end date in the booking calendar, and choose the number of travellers as well as your preferred room type. If you like, you can add additional elements to your package (on top of the included services).
For All
Travelling Athletes
The following bars indicate the intensity of this fitness holiday. However, feel free to customise your fitcation to your own needs. Just click on "Customise Your Package" on the top of the page and add further activities (e.g. additional personal training sessions, massages).
Accommodation During Your Fitness Holiday
Overall Fitness (HIIT, TRX, Boot Camp, Beach Workouts etc.)
If you are looking to be active during your "regular" holiday, this package is ideal for you. Of course, you will have plenty of time to lay on the beach, but you will also have the opportunity to meet other people during the daily outdoor group fitness classes, as well as, focus on yourself during the daily session of personal training. Just look forward to amazing weather, beautiful beaches and fun workouts near the beach. We primarily recommend this holiday for couples or friends, but it is also suitable for solo travellers. If you like, we will connect you with other like-minded people who have booked this fitness package, helping you to reach out to other Travelling Athletes. --> Look forward to this fitness holiday, improve your fitness, and relax on the beach with your new friends...
A TYPICAL DAY IN TAGHAZOUT, MOROCCO
In general, this fitness holiday allows you to experience a diversified and challenging fitness program with tons of unique holiday moments. There is no fixed daily routine, allowing you to spend every day however you'd like!
➨After a good night's sleep, wake up to the sound of the ocean. We highly recommend that you take part in one of the sunrise yoga classes at 8am to begin the day calmly. Then, after a healthy and nourishing breakfast, you will be ready for an unforgettable day of fitness in the sun of Taghazout, Morocco.
CHALLENGE YOURSELF
You can look forward to meeting like-minded people from all over the world at the hotel and together, you'll take part in one of the 2x daily group fitness classes offered each day. In general, the program consists of a variety of classes including ​​boot camp, functional training, HIIT, or beach training. You'll learn effective ways to train without equipment and focus on a full-body workout, which surely will improve your strength, power, and endurance. Most of the classes take place at an outdoor training facility, making training twice as fun. You can also schedule your intensive 1-on-1 training session with your coach, Abdellah, during this fitness holiday. No matter what goals you set for yourself, he will focus entirely on you and help you achieve your specific goal. As he is also a nutritional coach, he can also advise you on your eating habits. Of course, you can adapt every training session to match your desired intensity. Whether you are a beginner or a professional athlete, you can adapt each session to your needs.
JUST ENJOY
Taghazout, the small and charming fishing village, has much to offer. Go surfing along the Atlantic coast and explore some of the best surf spots in all of Africa, join one of the yoga classes and calm your body and mind, relax in the beautiful eco-spa, or just lay at the beach and feel the sun touch your skin. As there is no fixed daily routine, you can spend your holiday however you like and just enjoy life.
In the evening, Travelling Athletes like to join the sunset yoga class and let the day rewind. After, you can enjoy the balmy air and meet up with friends in one of the many restaurants Taghazout has to offer. 

Fitness Program
in Taghazout, Morocco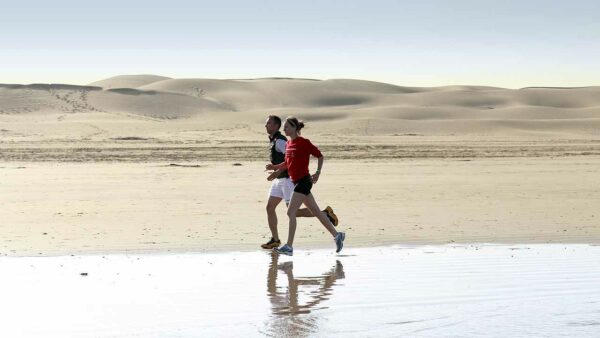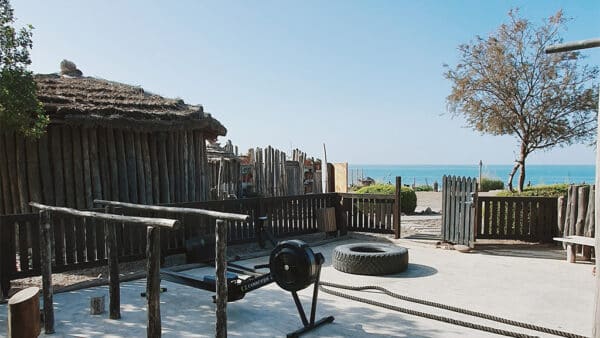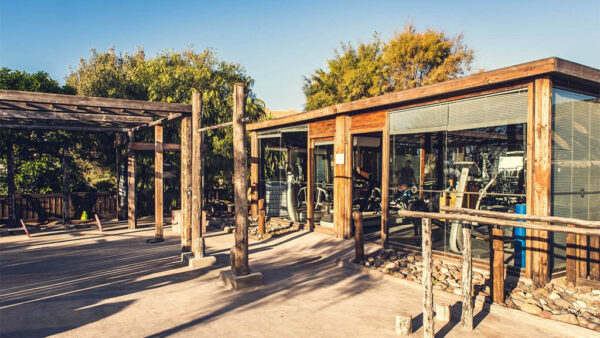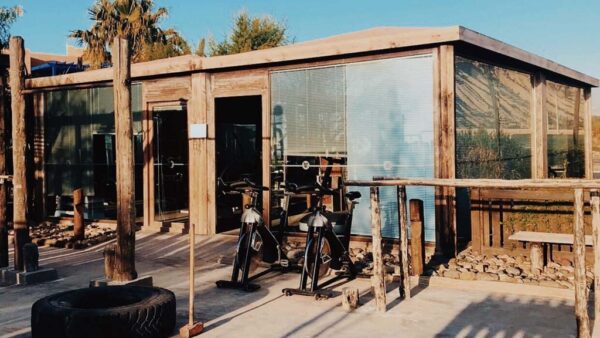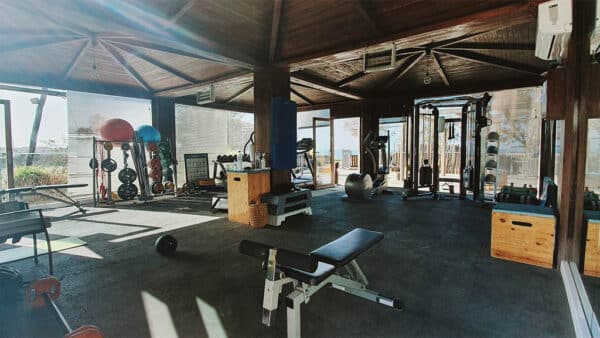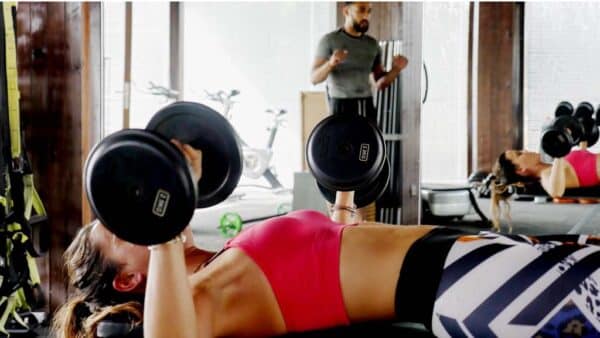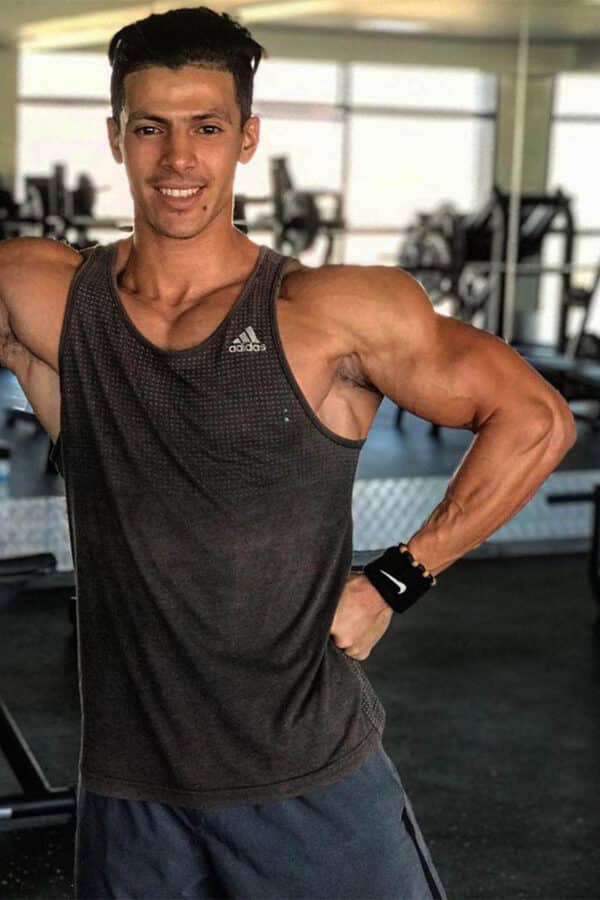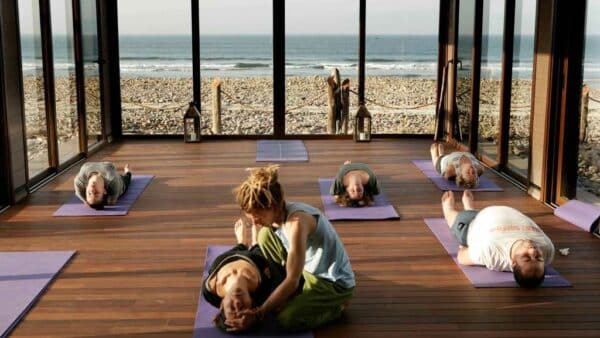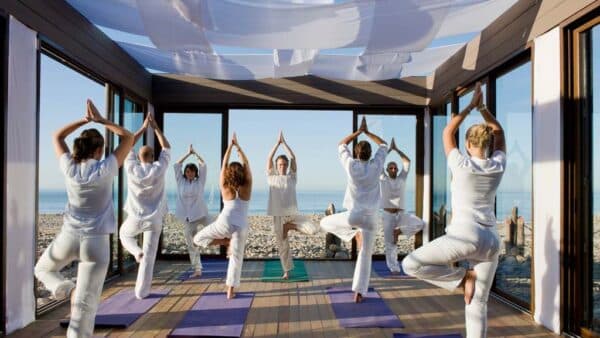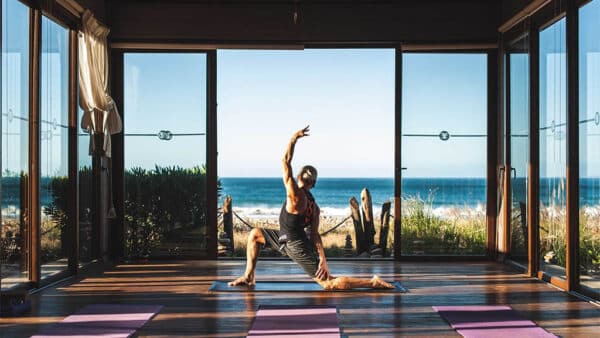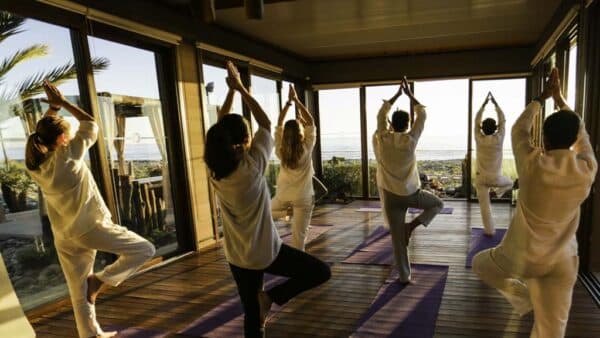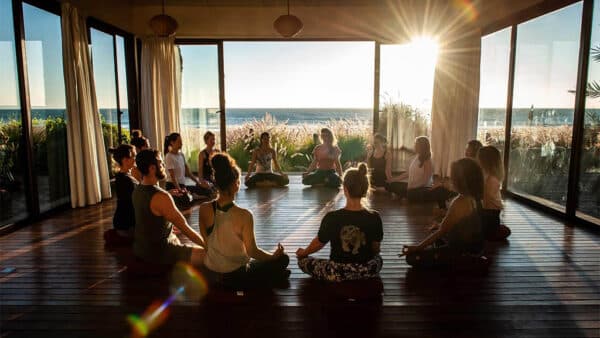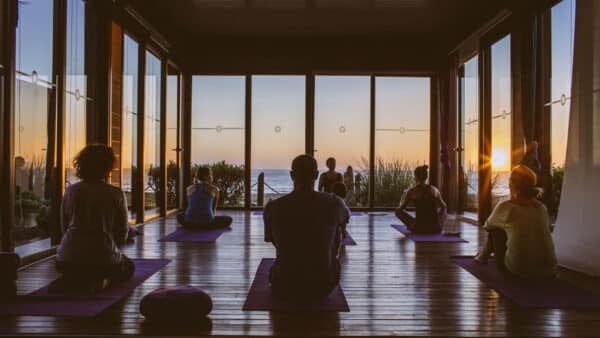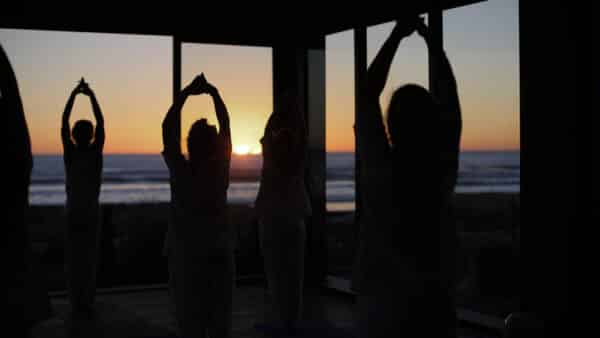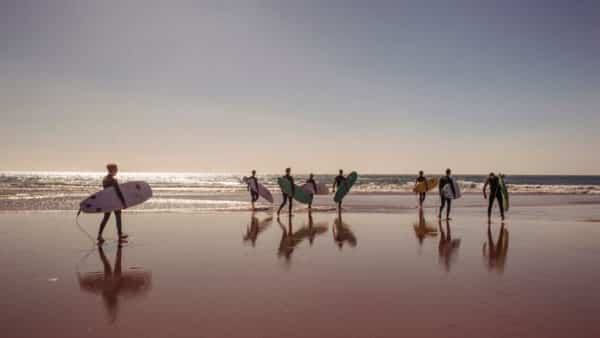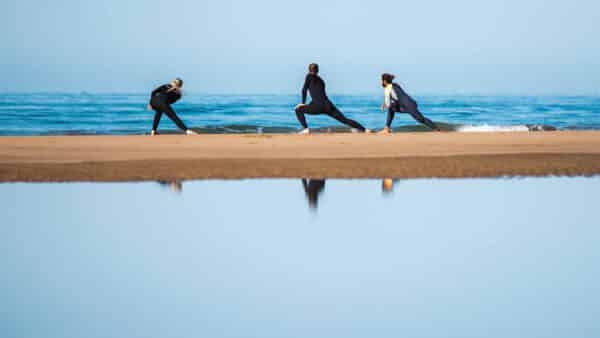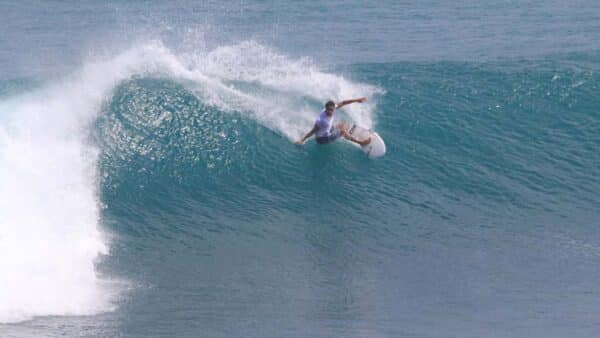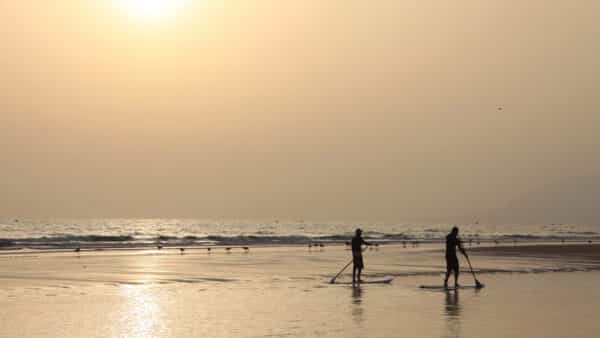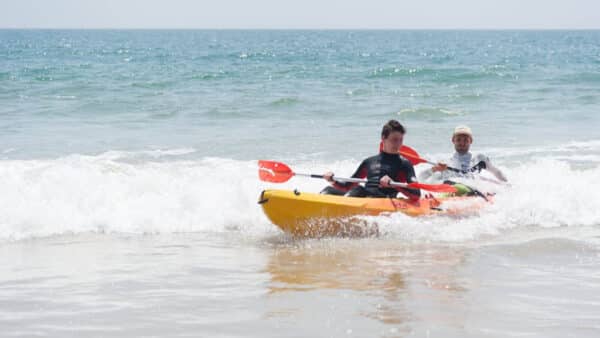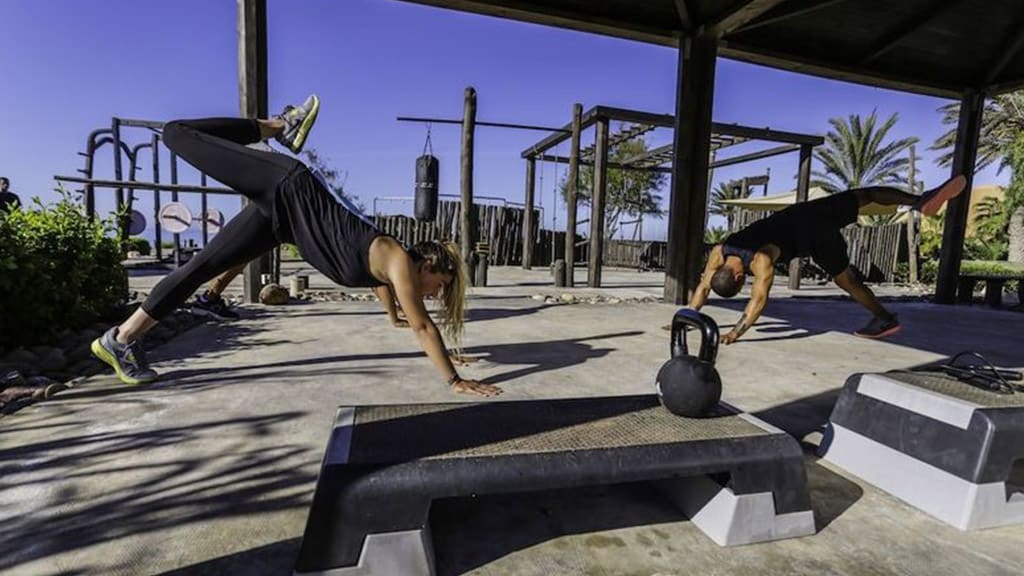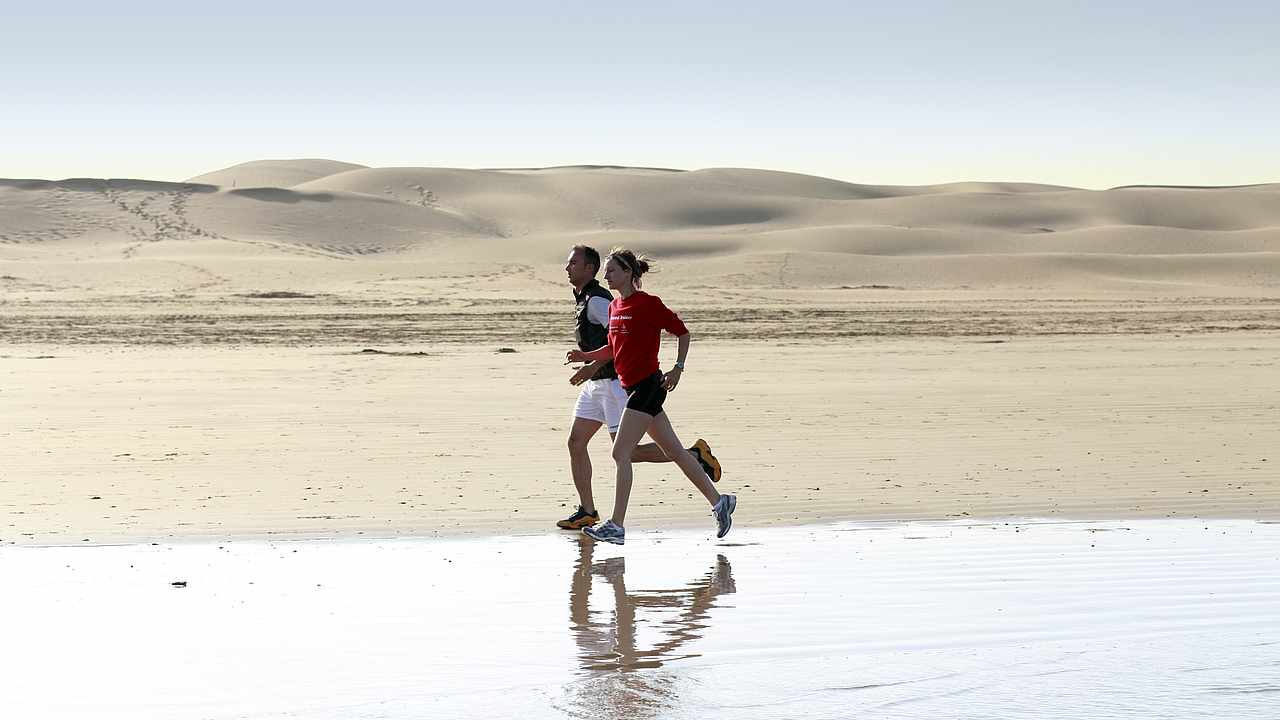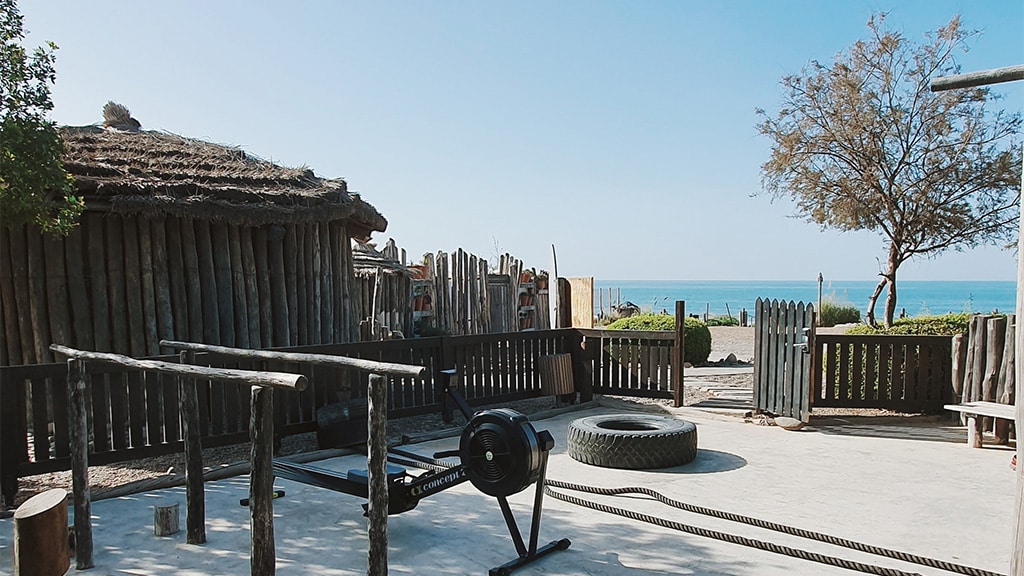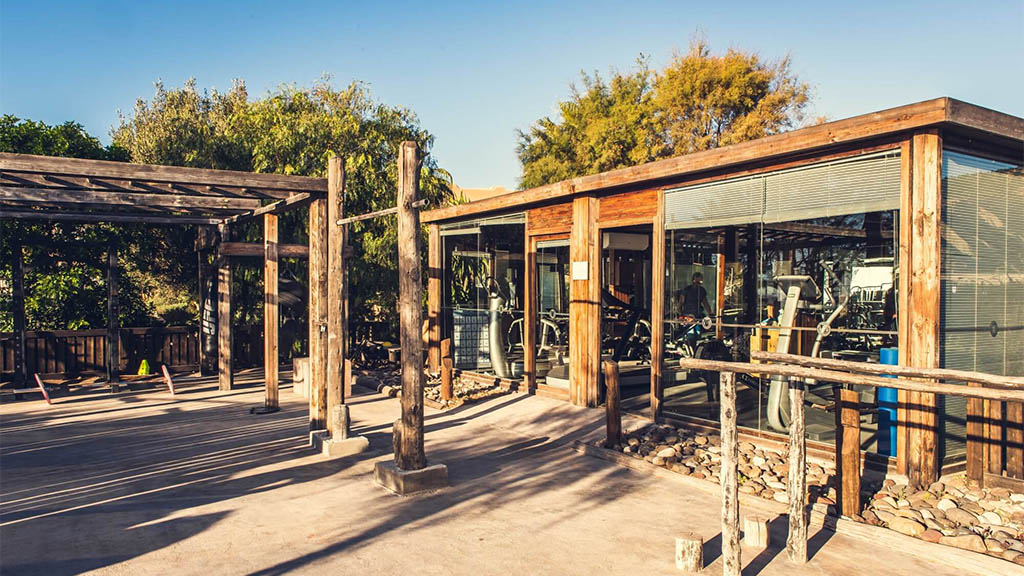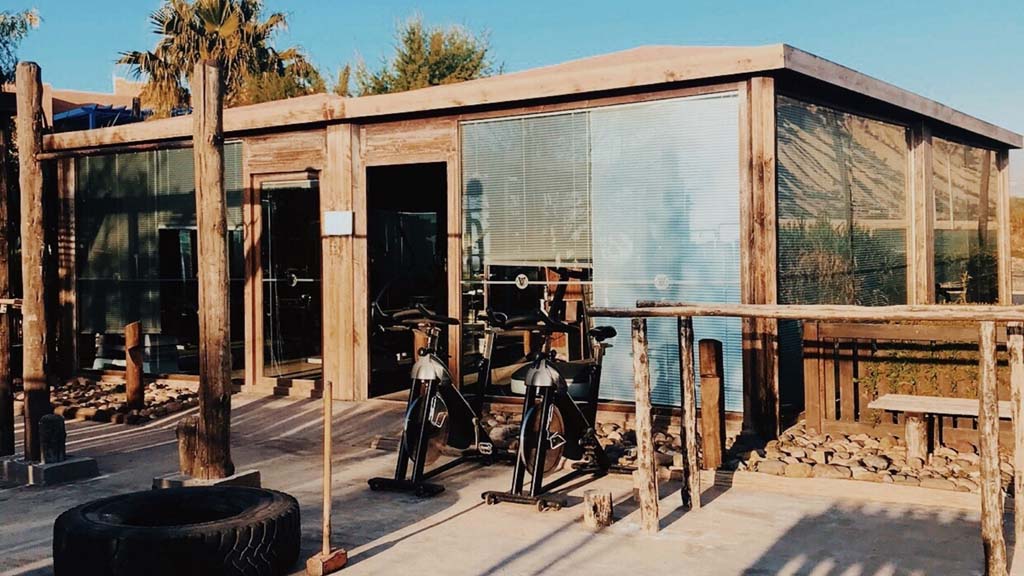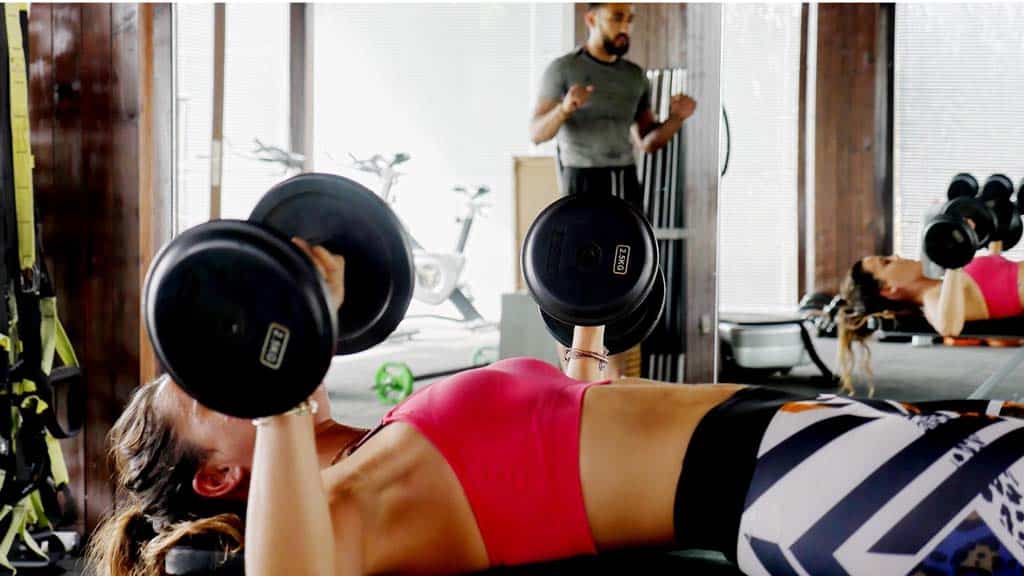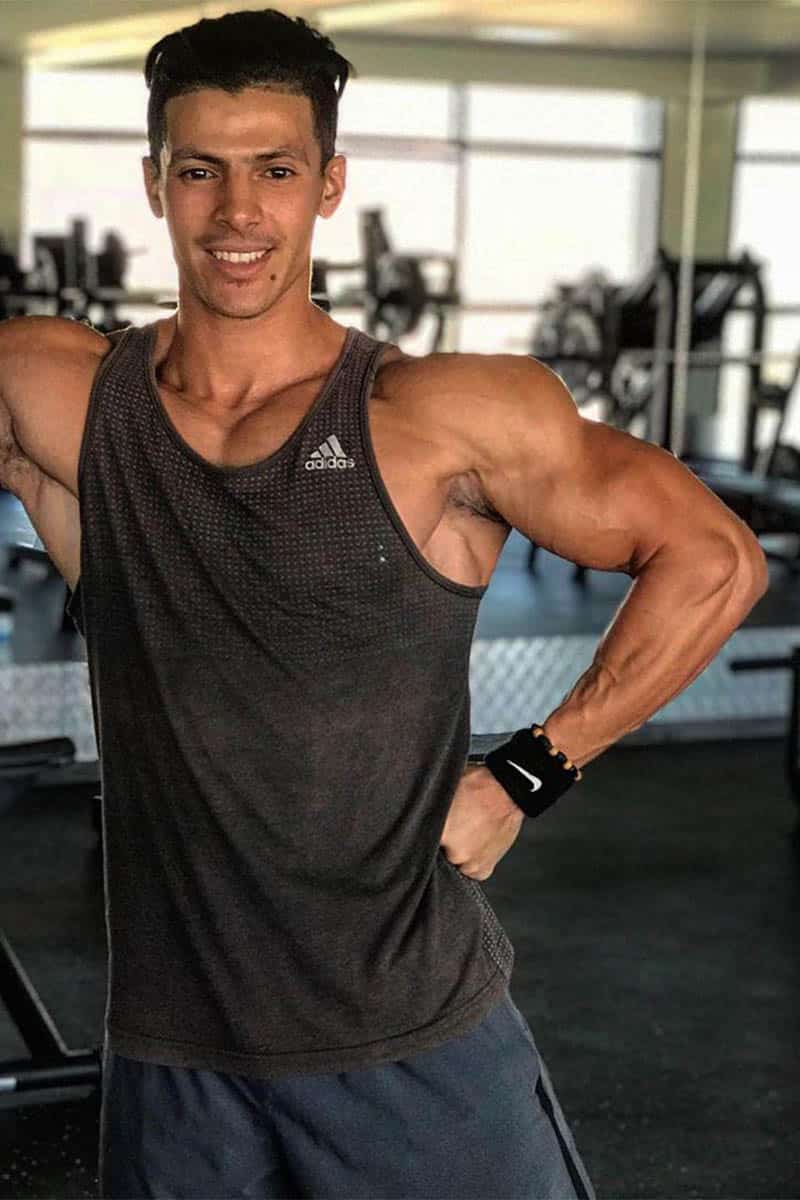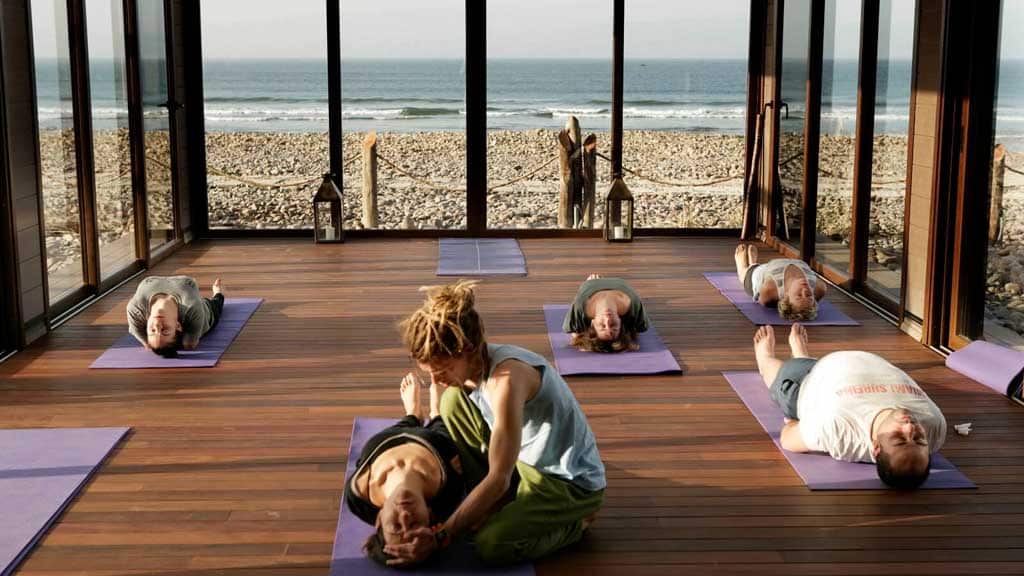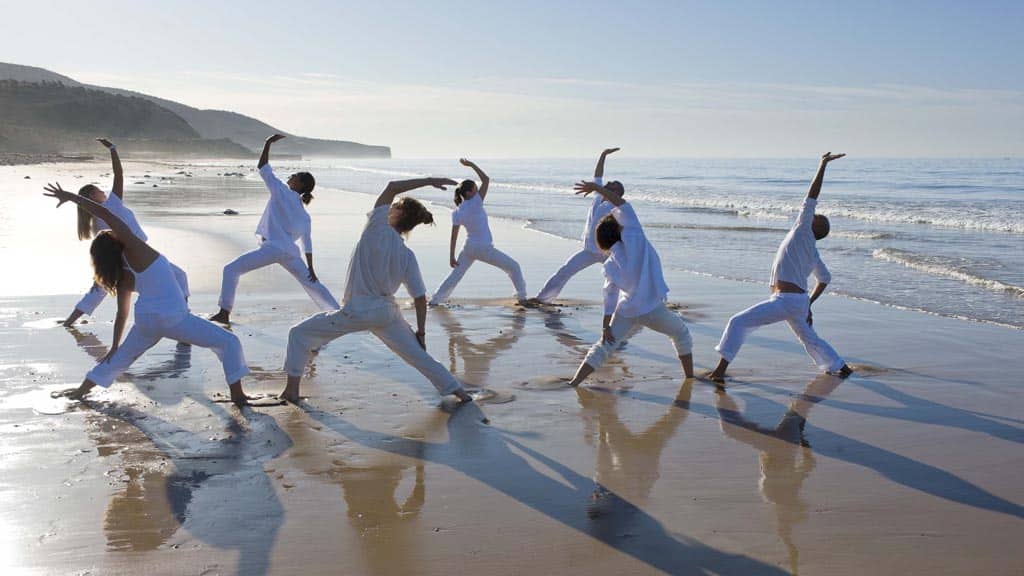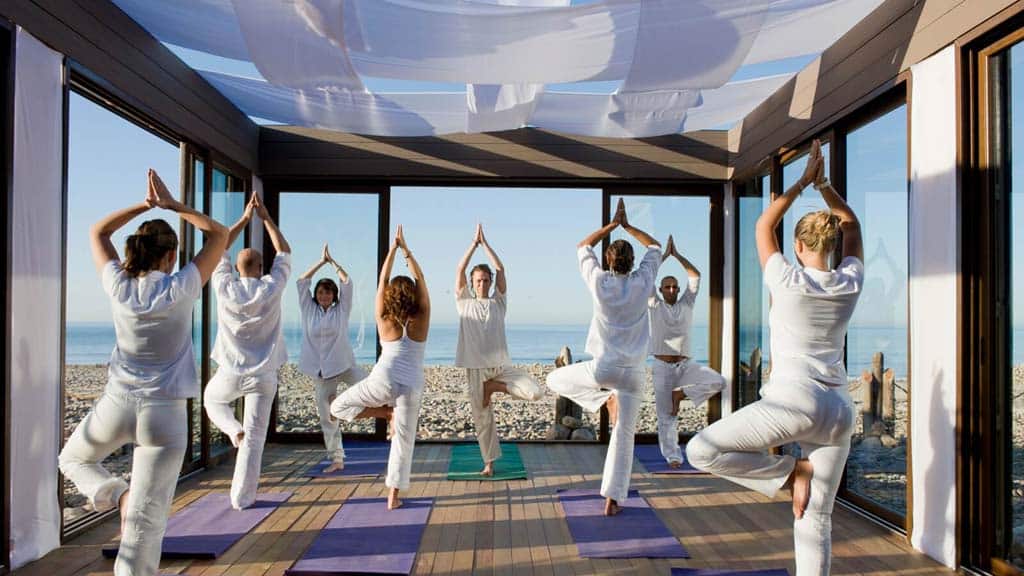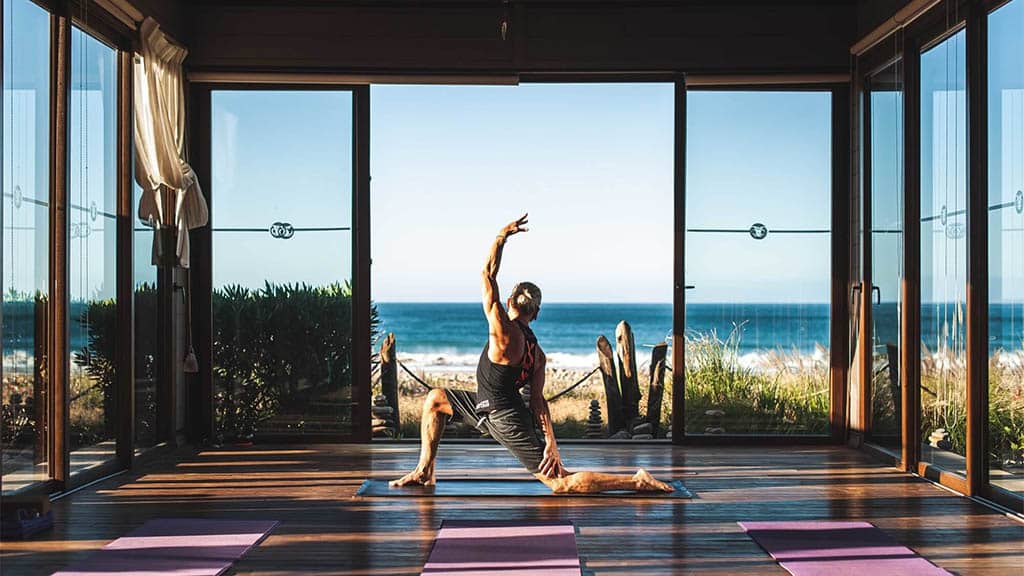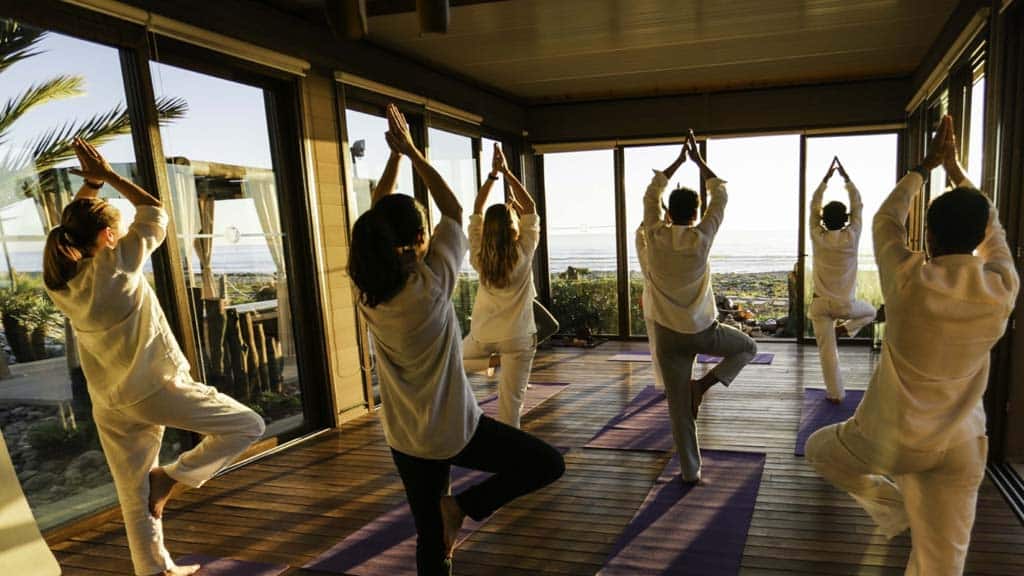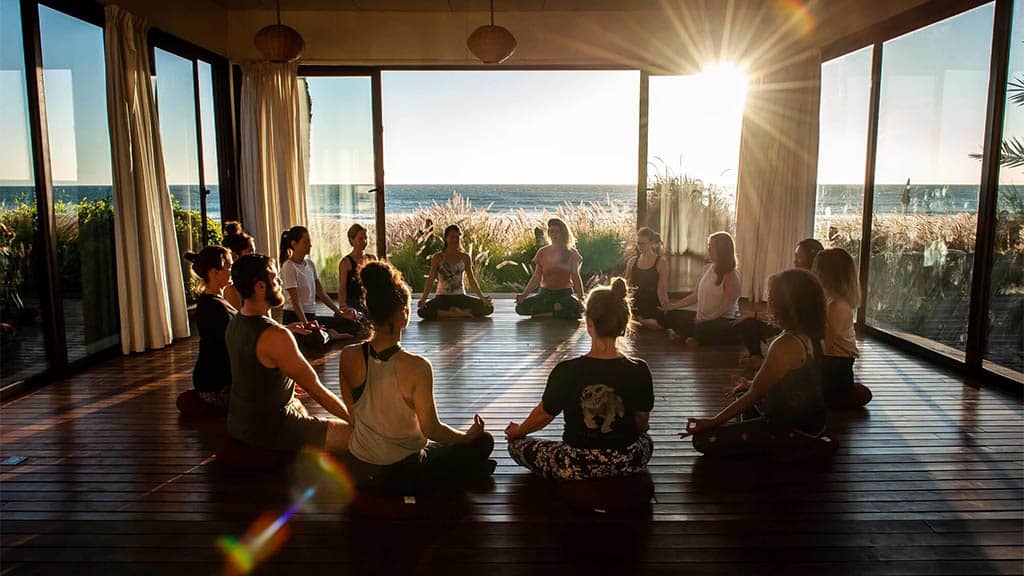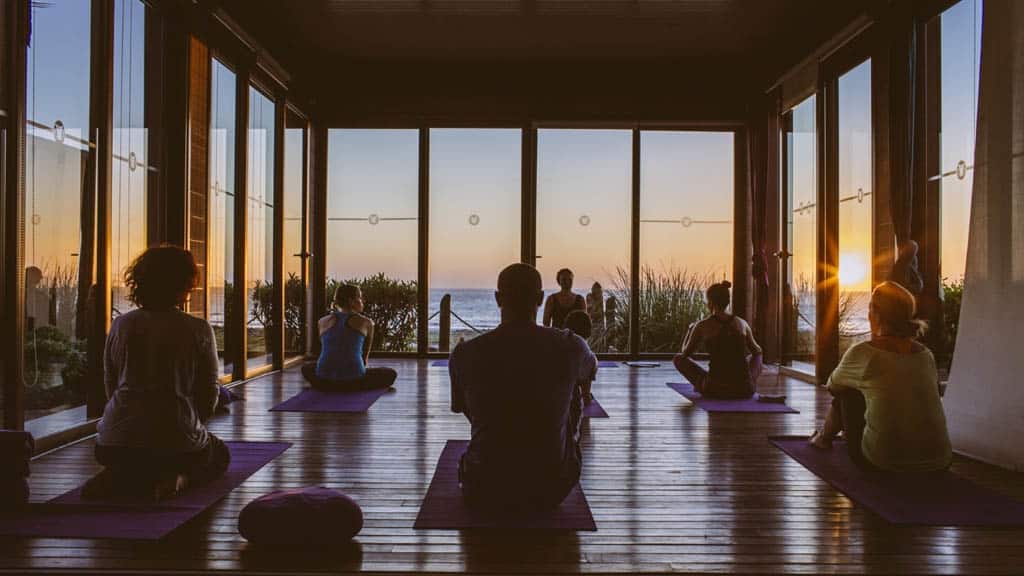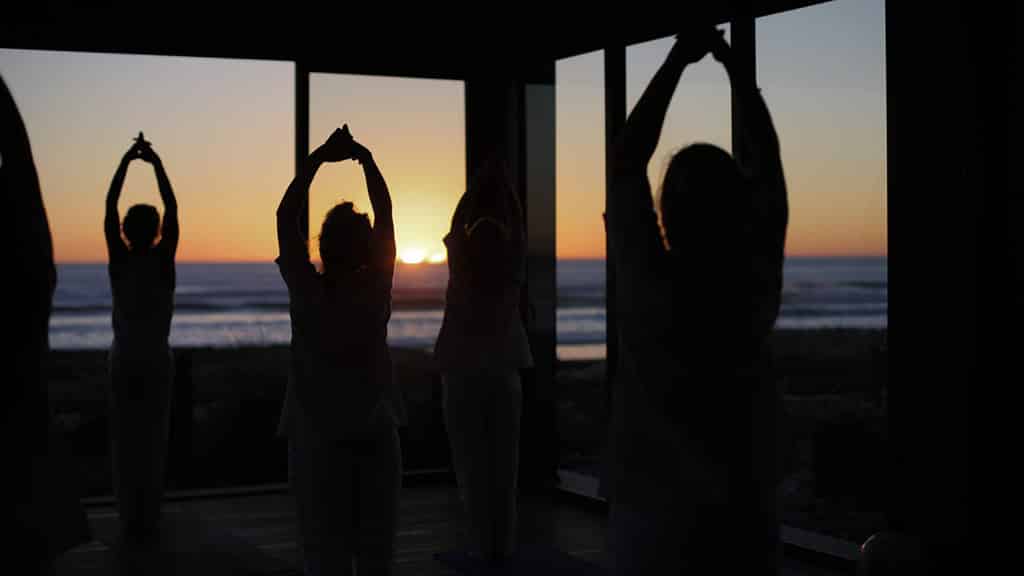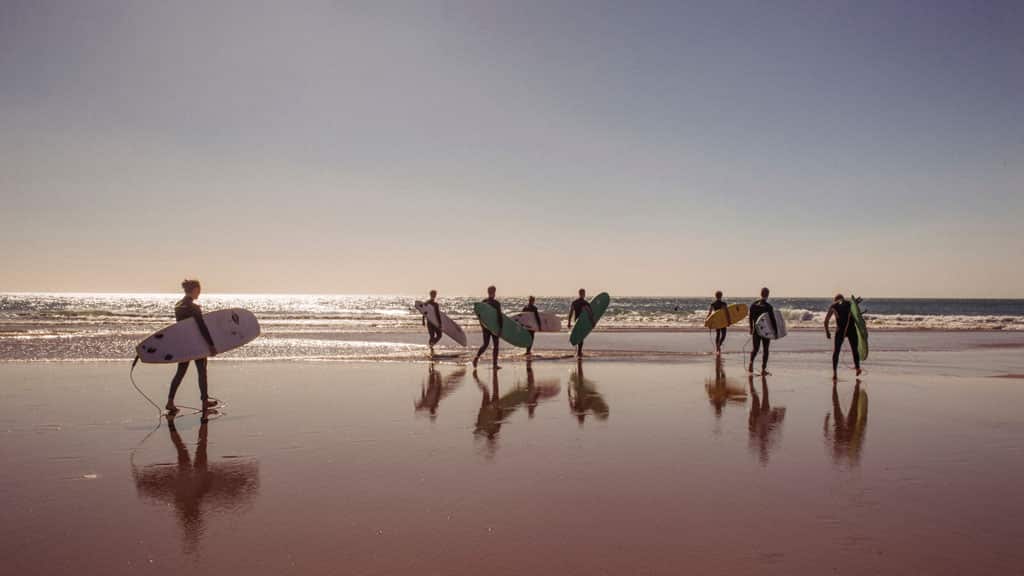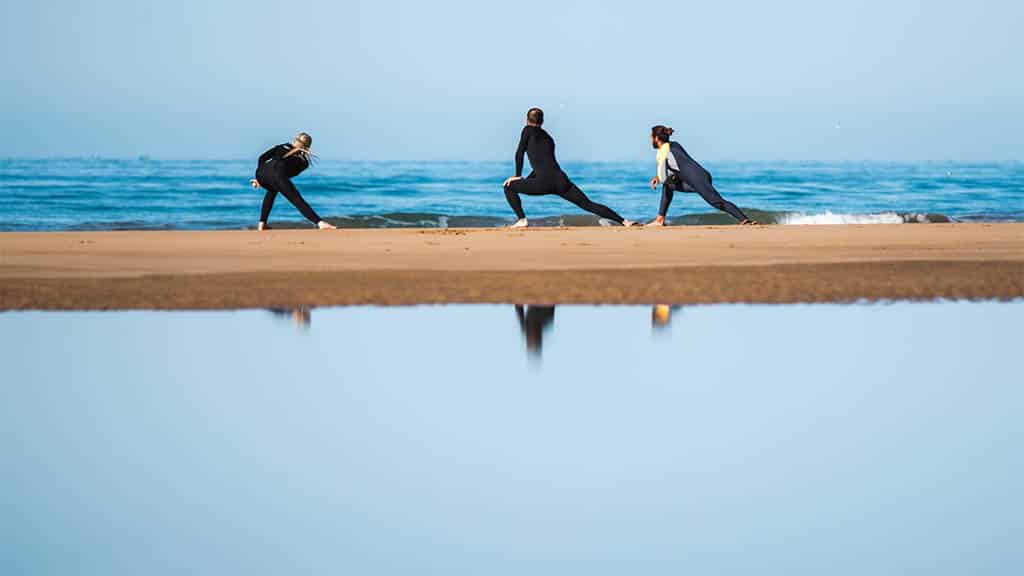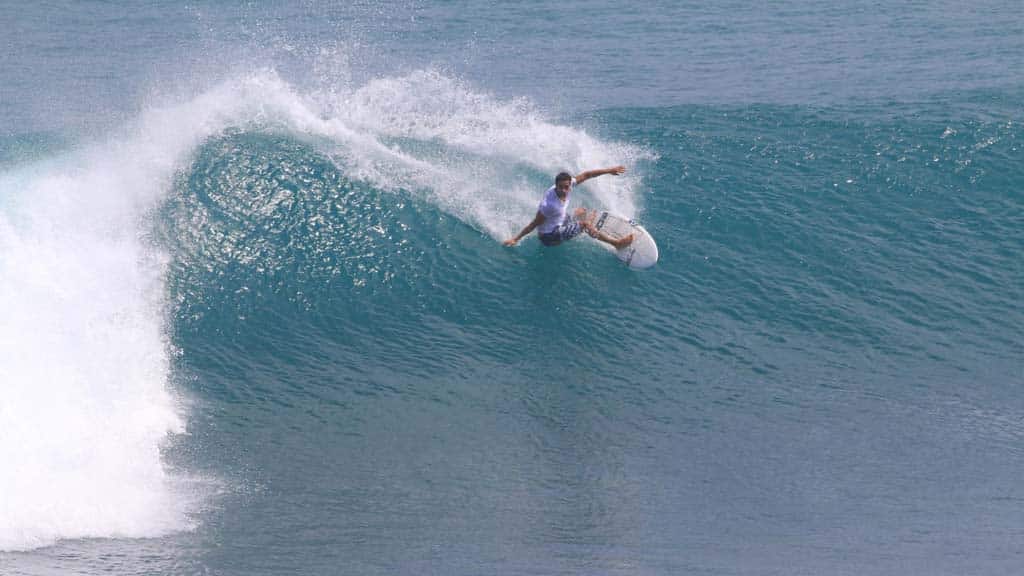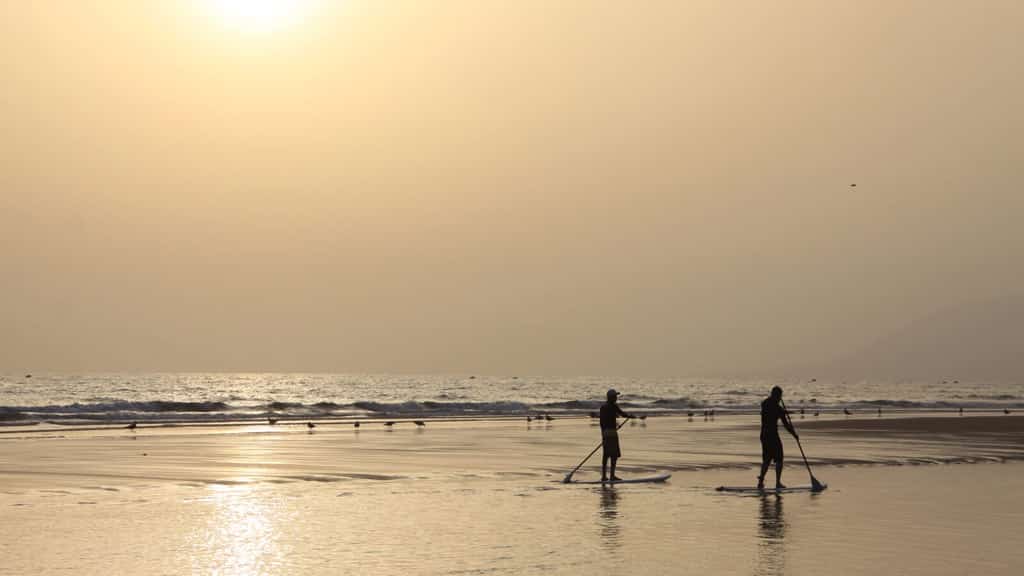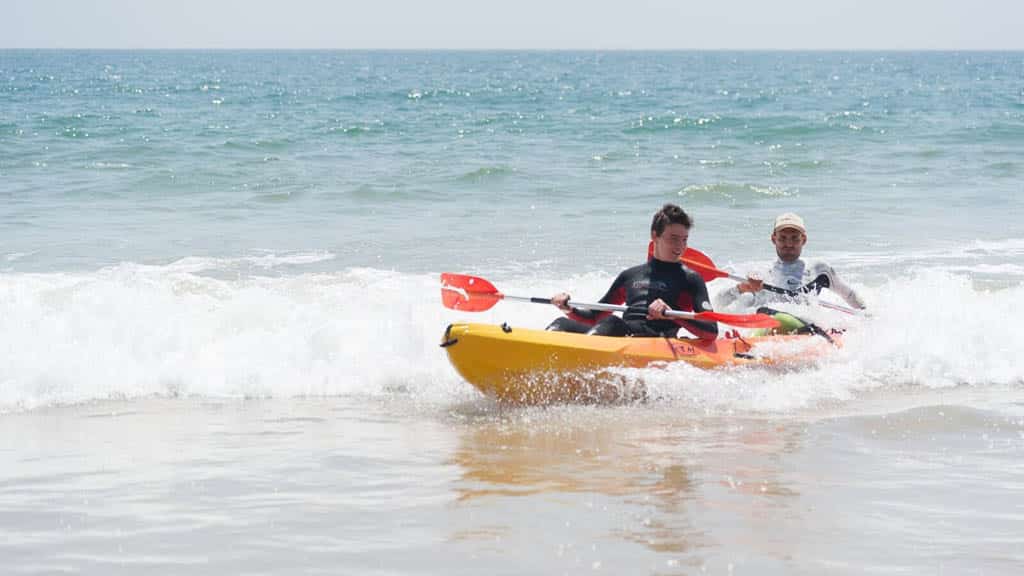 Become a Travelling Athlete and get in shape while you're on holidays.
No matter whether you want to travel to Bali, Spain, or any other destination, we help you become a better YOU while you experience an unforgettable fitness holiday with diversified workouts, beautiful beaches, and amazing people.
Hotel & The Surrounding Area
Taghazout, Morocco
Thanks to its climate and its 340 days of sun per year, Taghazout is the perfect holiday destination to get some winter sun at just a few hours from the main European cities. This small but beautiful fishing village on Morocco's Atlantic coast is located just north of the city of Agadir. From the airport AGA it takes you only about 30 min by car to reach your hotel. The Paradis Plage Resort is a dreamy paradise nestled between the Atlas Mountains and a stunning sandy beach that extends for kilometres. As the first Eco-resort in Morocco, Paradis Plage is a reference and a pioneer in providing sustainable holidays with an eco-friendly approach. Once you arrive in Taghazout, the little village with its white-blue houses, which is best known for its surf beaches, will cast a spell on you. Just leave everything behind and feel the surf and yoga vibe of this village. There are endless possibilities in this magical town. Explore the authentic cafés along the main street, enjoy a day at the beautiful beach of Taghazout, go for a hike in Paradise Valley (a series of pools and waterfalls, hidden in a gorge flanked by sheer limestone cliff), calm your mind during a sunset yoga session or hit the waves in one of the many surf spots along the coast (yes, Taghazout is one of the most popular surf spots in all of Africa with famous breaks such as Killer Point.
Look forward to lovely accommodations during your holiday. You deserve to get some rest after a day full of adventures, training, and fun.
Abdellah is a young and super sporty guy, very professional and paying attention to details; he was organizing every day a different type of training, which made the 2 weeks very interesting and diversified. He was almost killing me each time, and this is exactly what I needed.
Fitness & Personal Training in the Sun of Taghazout – Paradis Plage Resort – Fitness Holiday Morocco
January 2020
Christina
I had a great time in Morocco. To my package, I had added some surf classes, making it the perfect mix for me. Love that you can customize your holiday package that easily. The organization was super smooth, too.
Fitness & Personal Training in the Sun of Taghazout – Paradis Plage Resort – Fitness Holiday Morocco
November 2019
Julius
My wife and I just needed to leave our daily routine behind and push ourselves to finally work out again. We were happy to have met other Travelling Athletes from Germany, Scandinavia and England who also motivated us to join the daily fitness classes. It was definitely the perfect holiday for us.
Fitness & Personal Training in the Sun of Taghazout – Paradis Plage Resort – Fitness Holiday Morocco
September 2019
Steven & Petra
Michelin starred chef, Arnaud Tabarec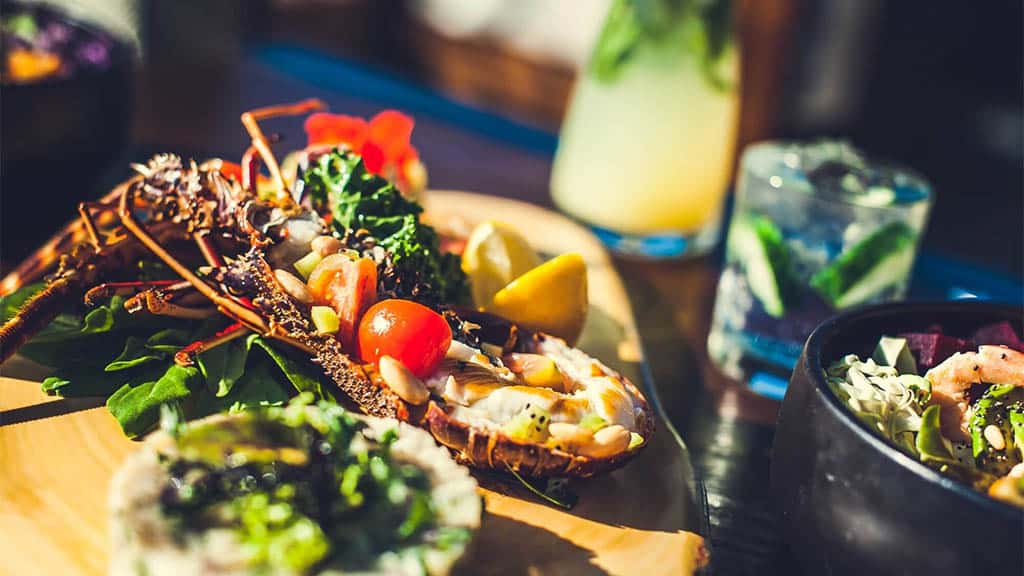 Our environmental commitments are reflected everywhere, but especially in our kitchen. Our Chef is on the constant search for local & organic produce to bring you only the best and freshest ingredients. All of our fruit and vegetables come from local farms in our region, and the fish from the nearby fishing port. Paradis Plage has teamed up with a Michelin starred chef, Arnaud Tabarec. Known for his appearances in the renowned TV Show Hell's Kitchen, he received his first Michelin star in 2014 working in Cannes at the Roof at the Five Seas Hotel. We are extremely proud to collaborate with this young uprising chef. Paradis Plage is happy to cater for individual diets upon request prior to your arrival.
L'Océan: Healthy Breakfast Buffet (half board optional)
Open every day, L'Océan serves buffet breakfast with an omelette and crepe station along with a variety of gluten-free and vegan options. With a wide range of healthy and nutritious options, there is something for everyone including plenty of fresh seasonal fruits, muesli, nuts, cereals, yoghurt and cheeses. Breakfast served from 7.30 to 10.30am, as well as dinner buffets during the high season
Le 27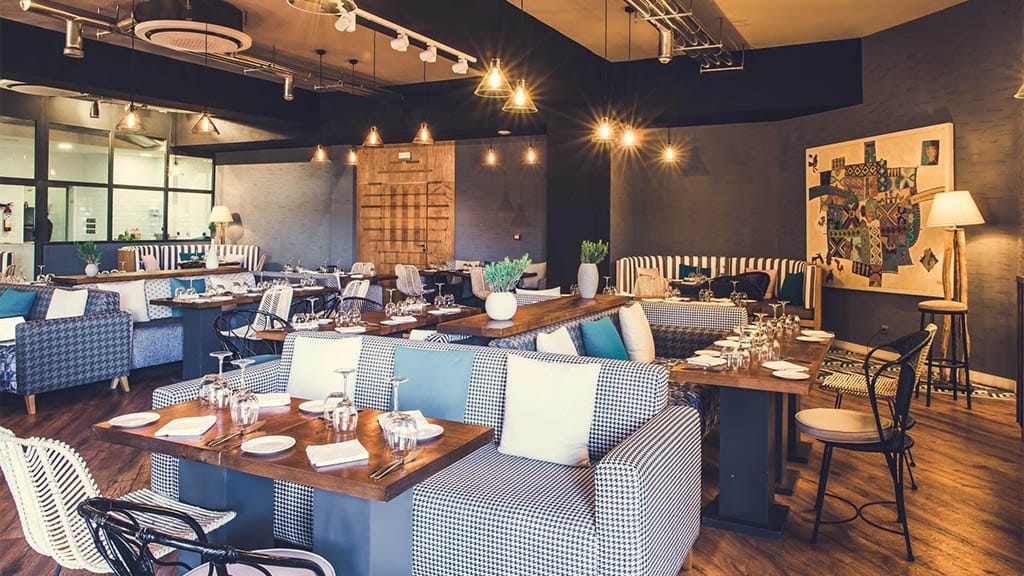 Named after the KM27 where Paradis Plage is located, this restaurant serves dinner à la carte. With the new menu created by our Chef, the 27 sets a new standard at Paradis Plage's cuisine. An extensive menu that covers traditional Moroccan cuisine, international cuisine, and a full vegetarian menu.
Le Lounge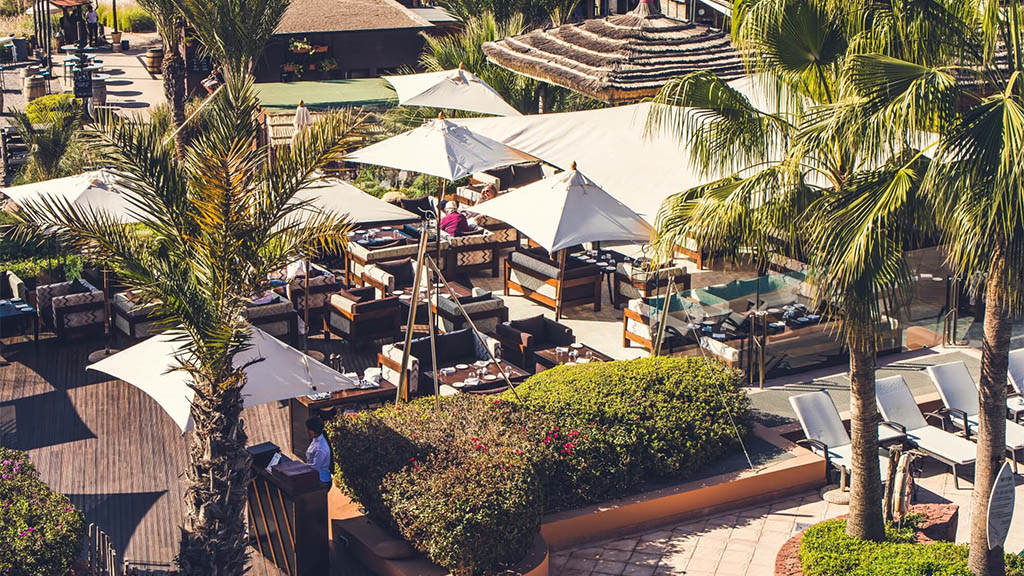 The Lounge is built around the pool area and overlooking the ocean. It offers a wide range of drinks and cocktails all day, as well as a lunch menu with mediterranean cuisine. It is open for lunch at midday and all day for drinks and cocktails
Le Chiringuito & beach bar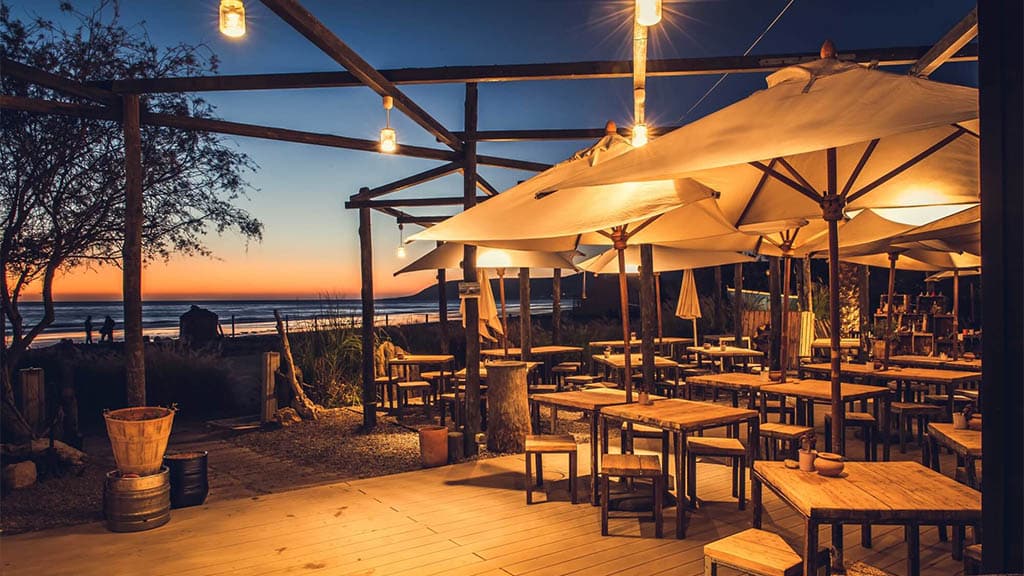 Le Chiringuito & beach bar is the main meeting point of the hotel. Located right by the beach and next to the surf house, it is the coolest part of the hotel. Enjoy fresh fish, poke bowls and refreshing salads with stunning sea views in a relaxed atmosphere. Gather for a drink at sunset time and catch up around the bonfire every evening, or watch a movie under the stars in our outside cinema.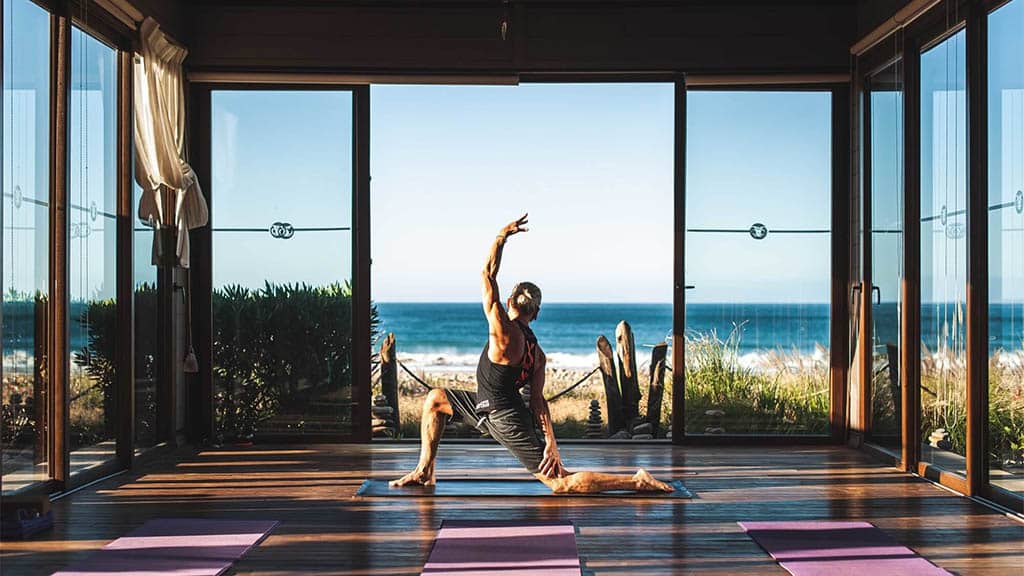 See what this fitness holiday is like...
1)
Paradis Plage Surf Yoga & Spa Resort*****, Taghazout, Morocco
2)
Accommodation of your choice for the length of your stay | Junior Suite or Premium Suite
3)
Healthy Breakfast Buffet | Half Board optional
4)
1x Hour of Personal Training per day (except Sunday)
5)
2x Group Fitness Classes per Day
6)
Fitness Program incl. Crosstraining, HIIT, Beachworkouts & Co.
7)
Indoor & Outdoor Training Area
8)
Full Access to all Camp Facilities
9)
Fitness Consultation with your coach
10)
One Personal Travel Assistant Just For You - Available 24/7
Not Included
in this Tour
2)
Airport Transfer (optional)