Bootcamp Mallorca: Bootcamp and Personal Training Directly by the Famous Beach of Santa Ponsa – Fitness Holidays in Spain
Bootcamp Mallorca: Bootcamp and Personal Training Directly by the Famous Beach of Santa Ponsa – Fitness Holidays in Spain
Bootcamp in Mallorca means bootcamp in paradise. Experience this popular fitness holiday and combine daily bootcamps on the beach and multiple hours of personal training with a memorable stay in the south of Mallorca. Daily bootcamps on / near the beautiful sandy beach of Santa Ponsa will help you get fit in a dreamlike setting. Just enjoy intensive training and complete relaxation afterwards. Santa Ponsa in the south of Mallorca offers you the perfect environment for this: No stress, no obligations and at the same time beautiful sandy beaches, plenty of opportunities to be active (hiking, biking, CrossFit), and lots of fun. Your package includes private accommodations in the modern 4-star hotel H10 Casa del Mar: a hotel located directly by the famous beach of Santa Ponsa and just a few steps away from the meeting point for the daily bootcamps. In addition, daily bootcamps, 3 hours of personal training, and a breakfast buffet (half board optional) are included in this holiday.
beginner, Advanced, Athletes
Holiday Intensity: 7 out of 10
Accommodation: standard, premium
beach, beach-community, city, mountains
To see your final price, just click on "Customise Your Package", select your start and end date in the booking calendar, and choose the number of travellers as well as your preferred room type. If you like, you can add additional elements to your package (on top of the included services).
For All
Travelling Athletes
 1-2 hours of training per day will help you enjoy your well-deserved holiday even more :) There are numerous reasons why this holiday is one of the most favorite fitness holidays in all of Europe.
A typical day in Santa Ponsa, Mallorca...
➨ Discover your wanderlust and get in shape while you're in Mallorca. After a restful night at the beautiful and modern seafront hotel H10 Casa del Mar, you can join an intensive beach bootcamp. Let Jose motivate you and begin the day in top shape. During the beach bootcamps, you will meet other like-minded people who will inspire and help you to get through the workout with ease. You will quickly get to know the various advantages of a sports sessions on the beach. Above all, you will not only get fit with this exhausting workout, but you will most certainly also have a lot of fun with the other athletes.
After enjoying a healthy breakfast, you can do an intensive 1: 1 workout with your personal trainer at your desired time and work on your individual goals.
Training is over, the fun continues...
After your training sessions in the morning, you can refuel your energy level and treat yourself to a healthy lunch in one of the many restaurants along the promenade of Santa Ponsa. In the afternoon, you can enjoy the beautiful sandy beach of Santa Ponsa right in front of your hotel. It is ideal to spend the afternoon at, sunbath, relax, and just enjoy the sunny weather.
At night, the Santa Ponsa also has lots to offer. Listen to live music in one of the beach bars, or stroll along the beach promenade with its numerous bars, restaurants and nightclubs - there is something for everyone.
The following bars indicate the intensity of this fitness holiday. However, feel free to customise your fitcation to your own needs. Just click on "Customise Your Package" on the top of the page and add further activities (e.g. additional personal training sessions, massages).
Accommodation During Your Fitness Holiday
Overall Fitness (HIIT, TRX, Boot Camp, Beach Workouts etc.)
Fitness Program
in Santa Ponsa, Mallorca
If you are looking to be active during your "regular" holiday, this package is ideal for you. Of course, you will have plenty of time to lay on the beach, but you will also have the opportunity to meet other people during the daily bootcamps in a group, as well as, focus on yourself during 3 hours of personal training. Just look forward to amazing weather, beautiful beaches and fun workouts near the beach. If you like, we will connect you with other like-minded people, making this fitness holiday also an excellent option for solo travellers. --> Look forward to this fitness holiday, improve your fitness, and relax on the beach with your new friends...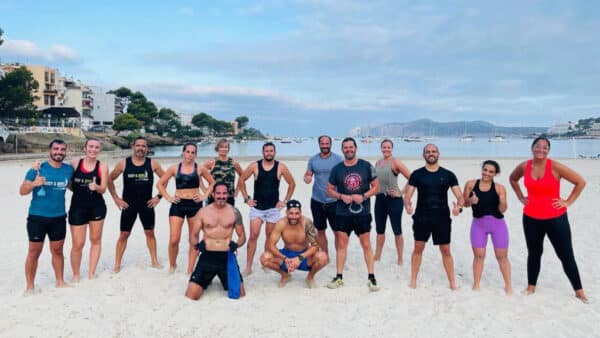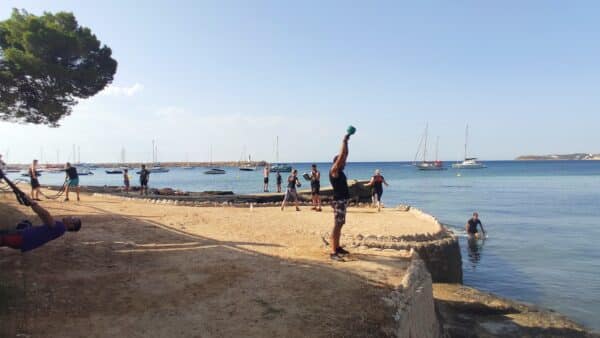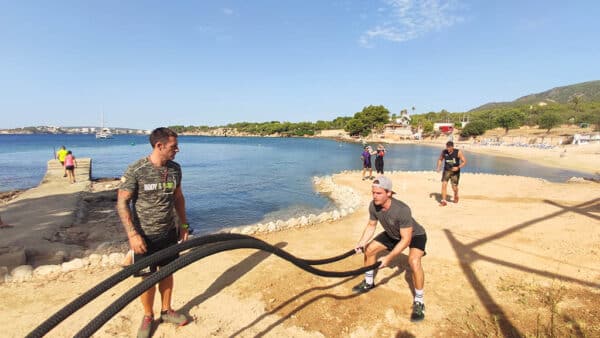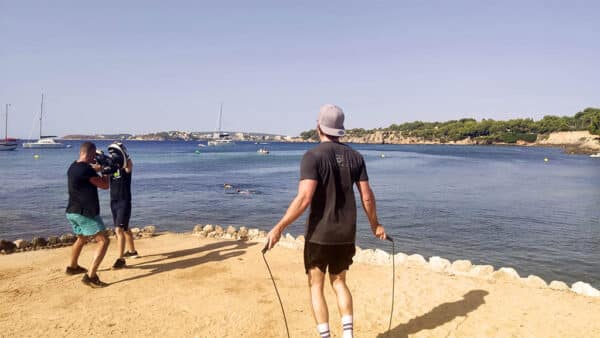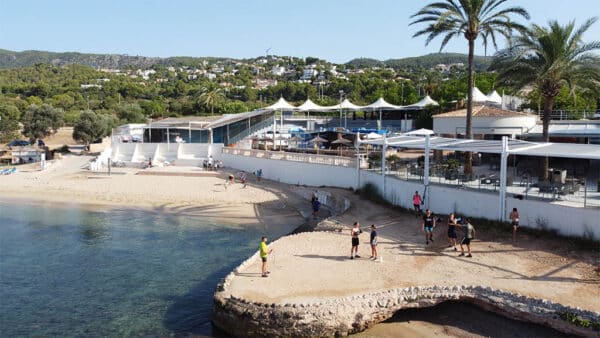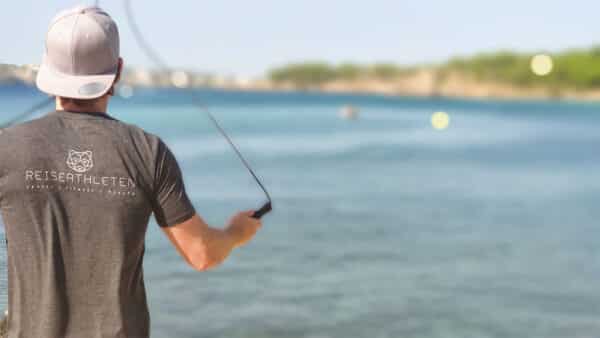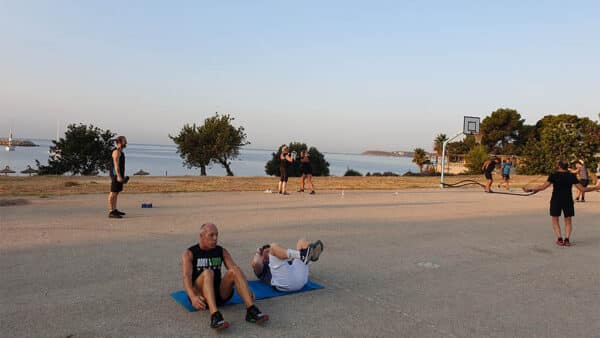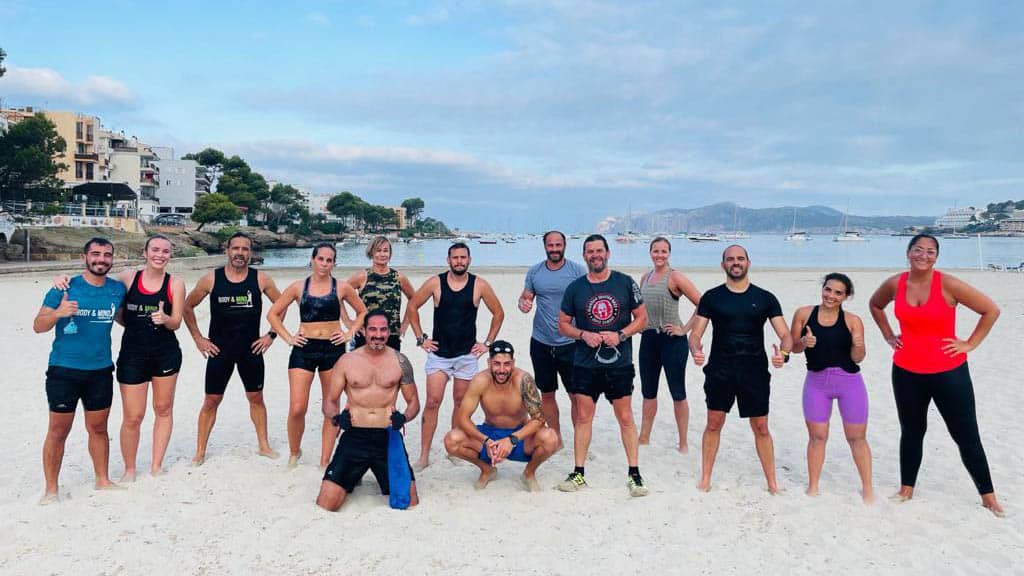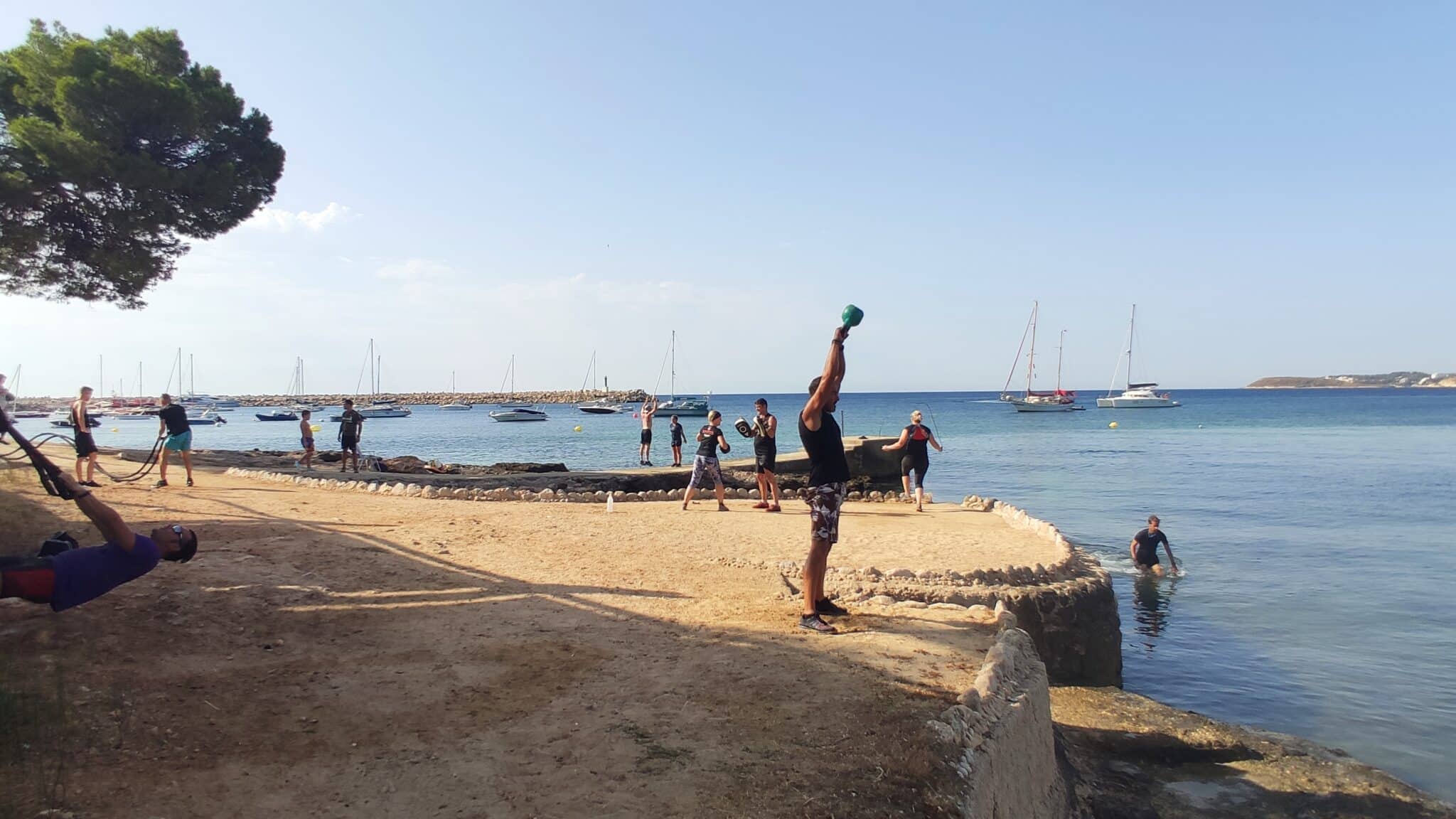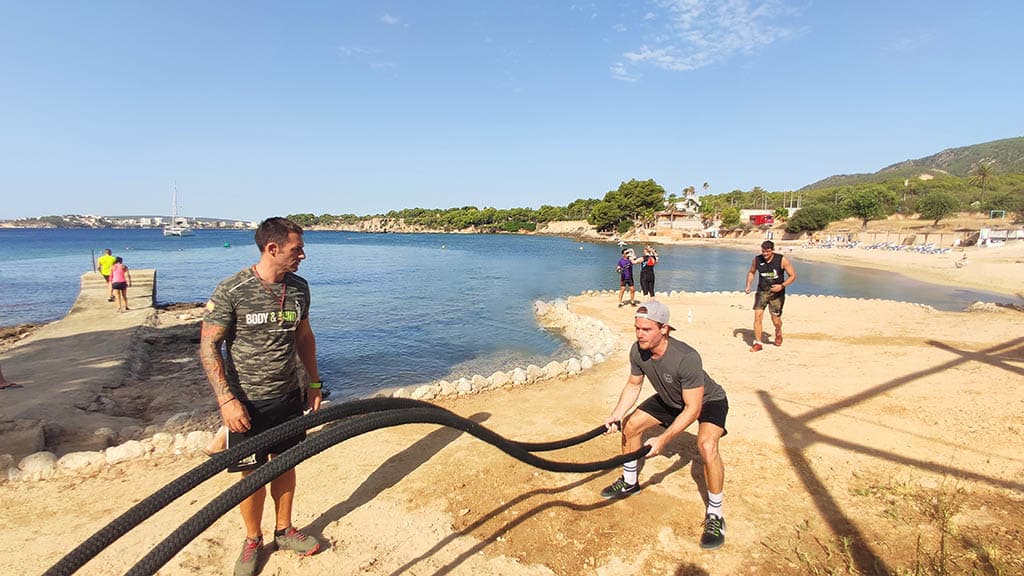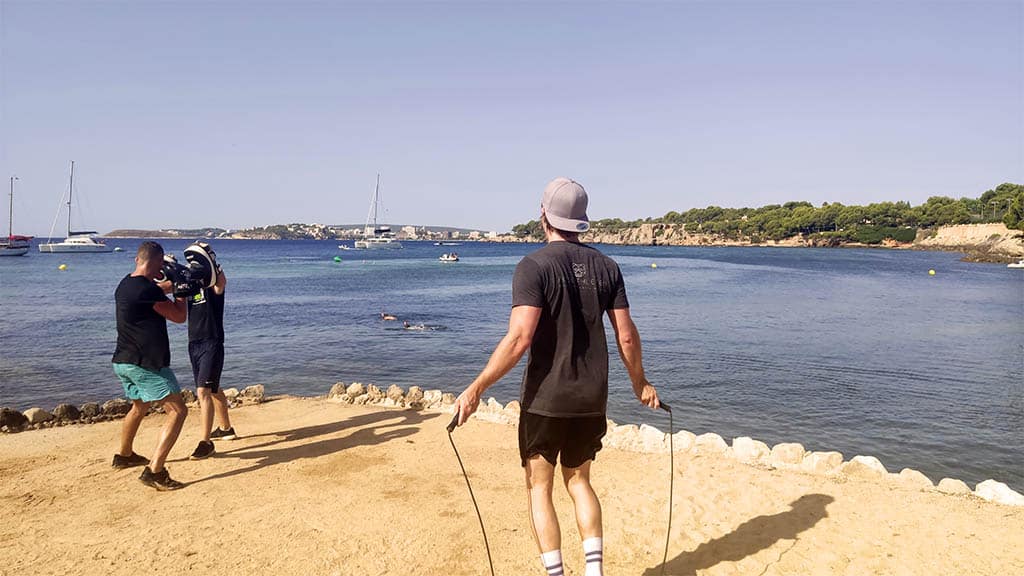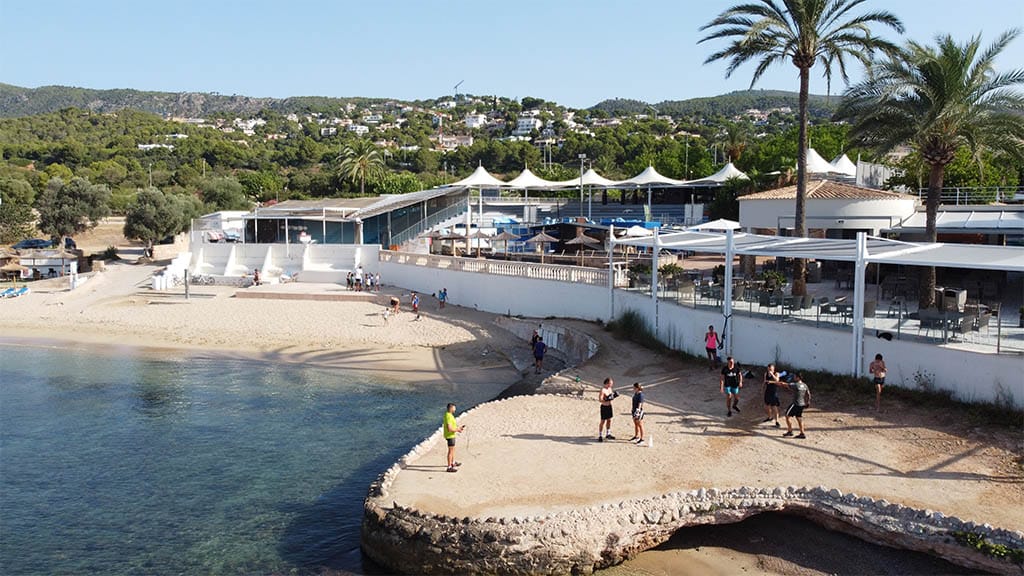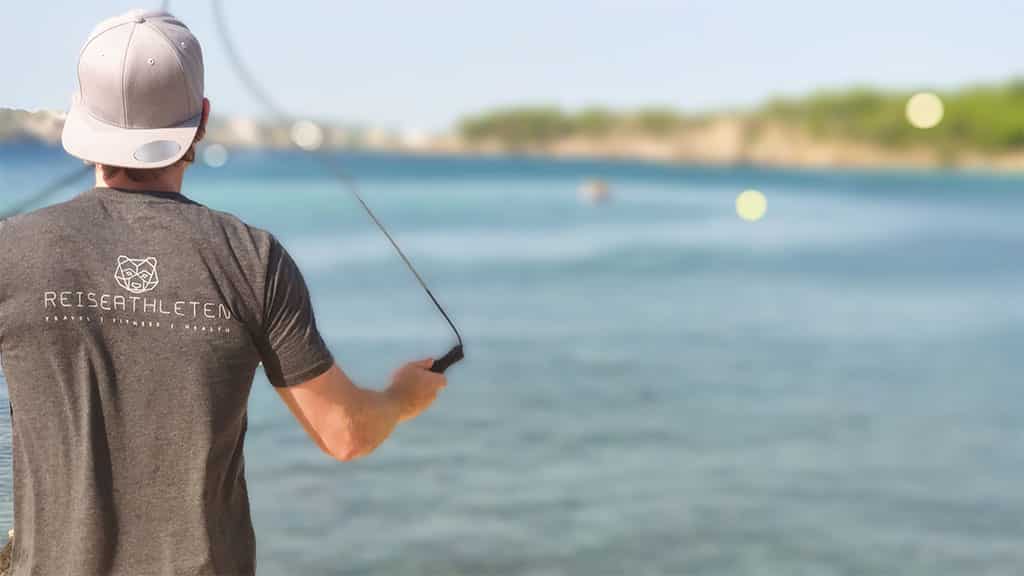 Become a Travelling Athlete and get in shape while you're on holidays.
No matter whether you want to travel to Bali, Spain, or any other destination, we help you become a better YOU while you experience an unforgettable fitness holiday with diversified workouts, beautiful beaches, and amazing people.
Hotel & The Surrounding Area
Santa Ponsa, Mallorca
Fitness & Leisure in Santa Ponsa, Mallorca, Spain
Regardless of whether you want an intensive fitness holiday in Mallorca or a mix of bootcamps & relaxing on the beach: Santa Ponsa has something to offer for EVERYONE. Mallorca has a Mediterranean character that all visitors love and which its inhabitants are proud of. It is Spain's main tourist destination, and the island is renowned for its diverse scenery, sports installations, sea ports and atmosphere. The largest of the Balearic Islands offers all options to travellers, who can choose between sun and sand tourism, relaxing routes across the Tramuntana mountain, or visit some of the coves of transparent water peppered along the coast. In Santa Ponsa, a small town in the south of Mallorca, especially along the beautiful beach promenade, you will also find various bars, restaurants and boutiques. At night, this holiday hot spot comes to life with a great mix of international cuisine, lounge bars, music venues and more.
✓ Our tip: In order to get to know the many facets of the island the best way possible, a rental car is recommended. This will give you the freedom you deserve to easily discover the various beaches on the coastline, visit the Tramuntana Mountains (Serra de Tramuntana) or take a day trip to Palma.
Look forward to lovely accommodations during your holiday. You deserve to get some rest after a day full of adventures, training, and fun.
Everything about this trip was amazing. And the organization was just perfect - which for me was super important during the uncertainties of Covid-19. I could always reach Julian and the team of Travelling Athletes via email, phone or even WhatsApp, and they help me with travel documents, flights etc. Excellent! Thank you again. Best wishes from the Denmark.
Bootcamp Mallorca - Fitness Holidays in Spain
June 2021
Steven
My boyfriend and I both really enjoyed our holiday in Santa Ponsa. Lots of fun, nice hotel and excellent fitness sessions. Jose was super friendly and pushed us to our limits.
Bootcamp Mallorca - Fitness Holidays in Spain
May 2021
Martina & Rob
Breakfast Buffet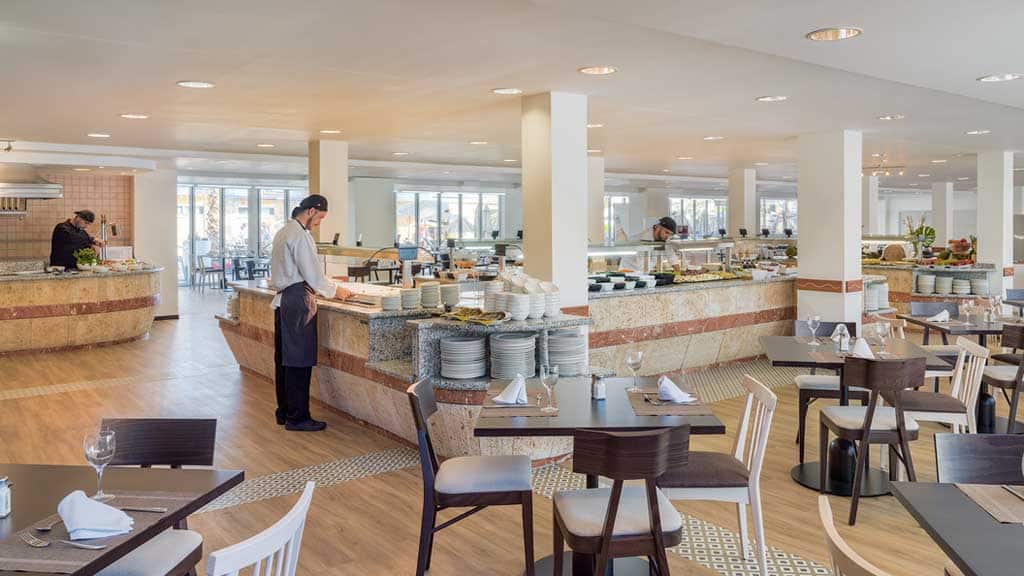 Breakfast and evening meal service. Features show cooking and a varied buffet with international dishes. The restaurant has large windows with pool views and a pleasant outdoor terrace.
Chill-Out Terrace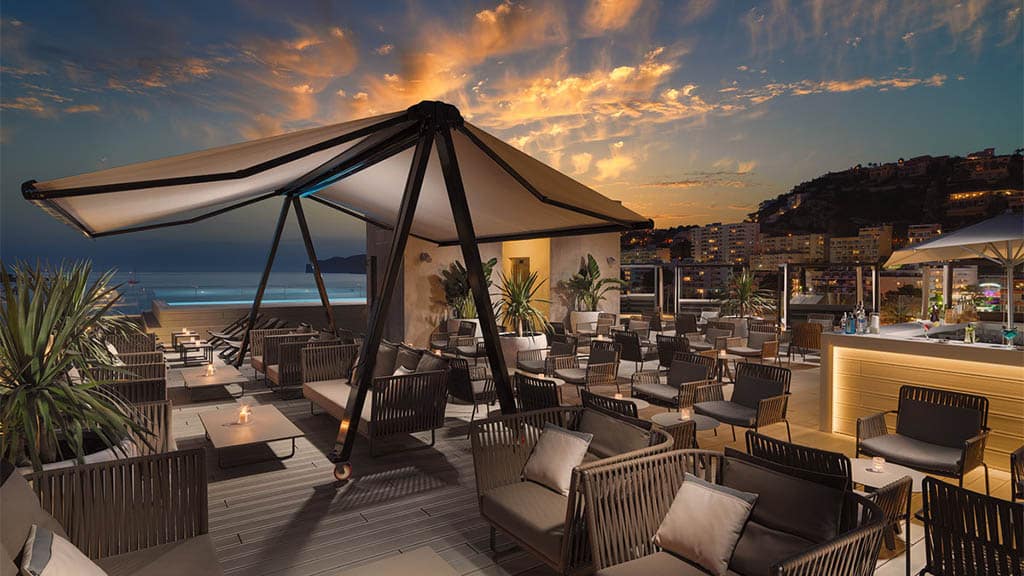 An amazing terrace with sea views and access for adults only. Features an infinity pool, sun lounger area, Balinese beds and drinks service.
Dine Out
If you want to dine out, you also have the option of a variety of restaurants and bars in Santa Ponsa. Whether you treat yourself to a delicious meal at one of the many restaurants or enjoy an evening in a popular beach bar: Santa Ponsa has something to offer for everyone's taste and budget.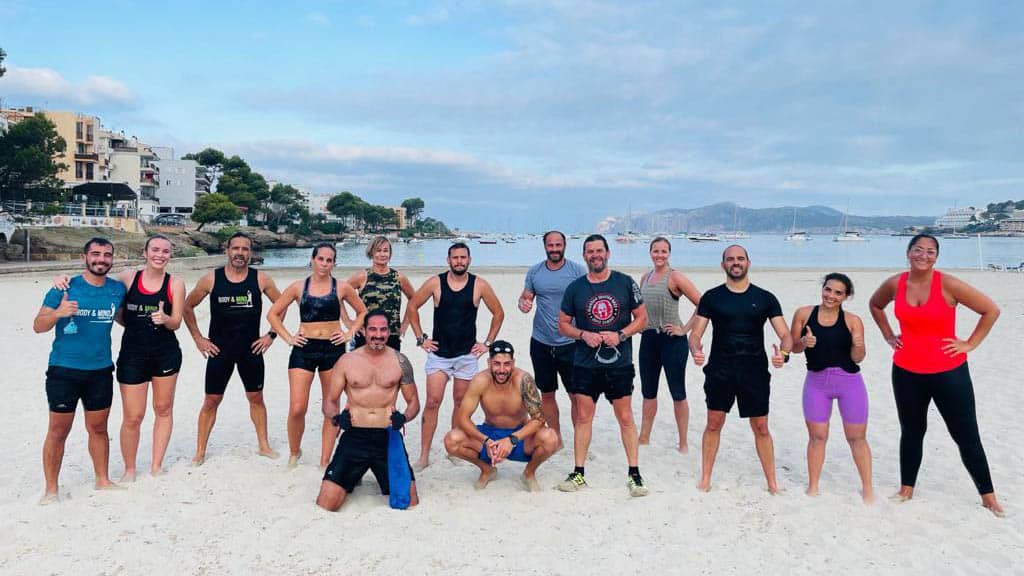 See what this fitness holiday is like...
1)
H10 Casa del Mar (4-star seafront hotel), Santa Ponsa, Mallorca
2)
Private Room - Accommodation of your choice for the length of your stay
3)
Breakfast Buffet (Dinner Buffet Optional)
4)
3 Hours of Personal Training per person
5)
Fitness Program incl. Bootcamp, HIIT, Beachworkouts & Co. (Mo. - Sa.)
6)
Daily Beach Bootcamps (Mo. - Sa.)
7)
One Personal Travel Assistant Just For You - Available 24/7
Not Included
in this Tour
2)
Airport Transfer (optional)