Experience The Wodapalooza Festival in Miami & Join our Fitness Retreat at CrossFit Wynwood with CrossFit Games Athlete Christian Harris | January 10th – 15th, 2024
Experience The Wodapalooza Festival in Miami & Join our Fitness Retreat at CrossFit Wynwood with CrossFit Games Athlete Christian Harris | January 10th – 15th, 2024
Wodapalooza (WZA) will take over Miami once again in January 2024. And we are excited to announce we are a part of it!!
Join us & CrossFit Games Athlete Christian Harris for an unforgettable fitness retreat during the Wodapalooza Festival.
Apart from a top 4-star hotel in the heart of Miami's famous Wynwood area and a 3-day ELITE PASS for the TYR Wodapalooza Festival, you also have 3 training sessions with CrossFit Games Athlete Christian Harris included in your retreat package :)
As if this wasn't already enough, we are also including unlimited access to Miami's top CrossFit Box, CrossFit Wynwood, an exciting social event to explore Miami and much more…
---
📆 Minimum stay is 3 nights. Flexible booking options. Just select your preferred travel dates between January 10th – 15th in the booking calendar.
🙋‍♂️ All fitness levels are welcome :)
🏋🏻 Coaching with CH on January 11th, 12th, and 13th
👉 Starting at $1.225 USD | All activities & tax included
💥💥💥 This is a limited offer (our entire fitness retreat including the hotel will cost you less than if you booked just the hotel online).
–> Price: $1.225 for 4 days / 3 nights (per person in double room) | $1.684 in private room
–> So, reserve 1 of the 25 spots and look forward to some days full of fun, training & excitement in Miami 🏝️🏋‍♀☀️🧘🏽‍♀️
beginner, Advanced, Athletes
Holiday Intensity: 7 out of 10
Recommended for: solo-travellers, friends, couples
Accommodation: standard, premium
beach, beach-community, city
Starting from $1275 USD or 1201 €
To see your final price, just click on "Customise Your Package", select your start and end date in the booking calendar, and choose the number of travellers as well as your preferred room type. If you like, you can add additional elements to your package (on top of the included services).
For All
Travelling Athletes
Dont miss out on this unforgettable fitness retreat :) Join up to 3x training sessions with CrossFit Games Athlete Christian Harris (set times). On top of this, you can join any and as many WODs at CrossFit Wynwood as you like...
A typical day in Miami, Wynwood...
08:00am | Breakfast | Try out one of the many healthy breakfast places in Wynwood.
09:00am | Coaching session with Christian Harris | Improve your CrossFit skills and learn from a CrossFit Games Athlete.
11:00am | Workout of the Day (WOD) | Join a workout at CrossFit Wynwood and get to know the local community while getting your heart rate up.
1:00pm | Lunch | Wynwood, Midtown or the Design District offer a variety of delicious food options.
2:00pm | Relax & Explore | Work on your tan at the rooftop pool or explore Wynwood & its unique art galleries, world-renowned street art and murals.
3:30pm | Wodapalooza | Join one of the many events happening at the Wodapalooza festival.
6:00pm | Sunset Yoga | How about a relaxing yoga session? Improve your flexibility and calm your body & mind.
20:00pm | Wine & Dine | Oasis Wynwood, the marketplace, 1-800-Lucky are just a few of the many places, offering excellent food options, live music events and a social crowd.
The following bars indicate the intensity of this fitness holiday. However, feel free to customise your fitcation to your own needs. Just click on "Customise Your Package" on the top of the page and add further activities (e.g. additional personal training sessions, massages).
Accommodation During Your Fitness Holiday
Overall Fitness (HIIT, TRX, Boot Camp, Beach Workouts etc.)
CrossFit in local Box, Workouts of the Day (WODs)
Fitness Program
in Miami, USA
Wodapalooza shouldn't be missed by any CrossFit athlete. It doesn't matter, if you are just starting your journey, or if you are already hooked to this sport: this fitness retreat during Wodapalooza (WZA) is for you. You can join by yourself, with a partner, or with a group of friends. We will create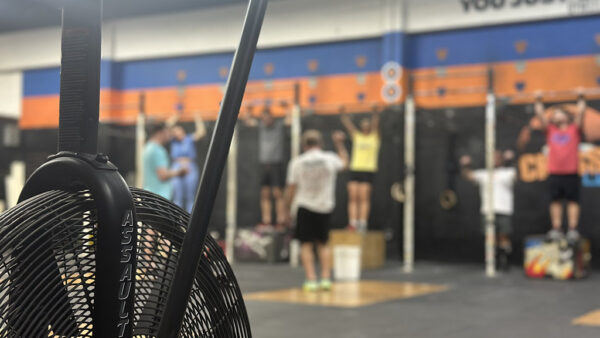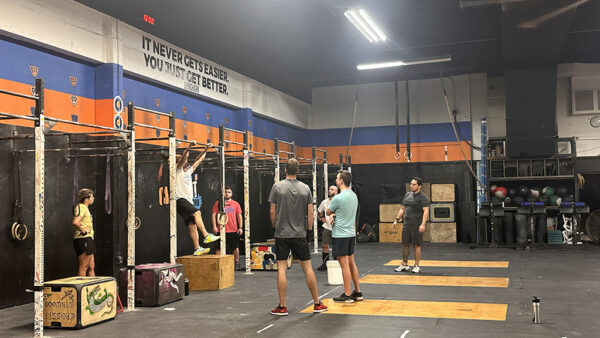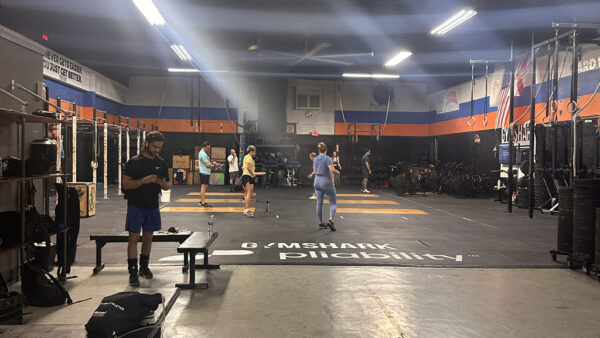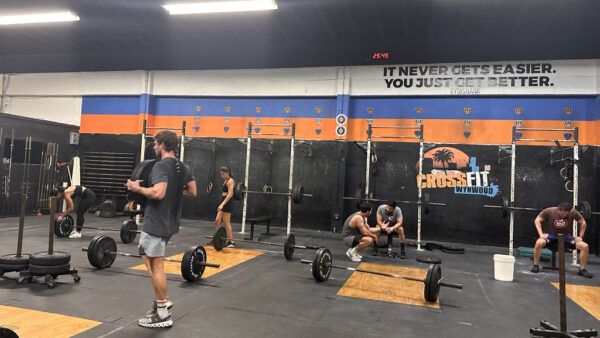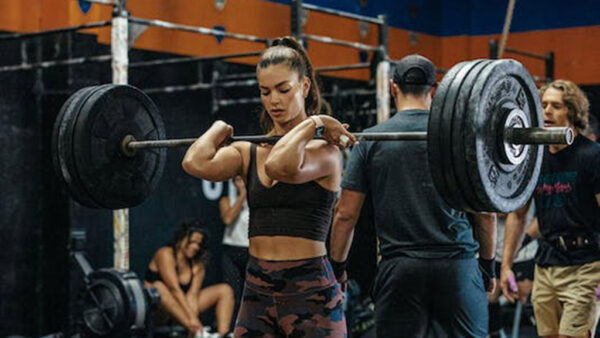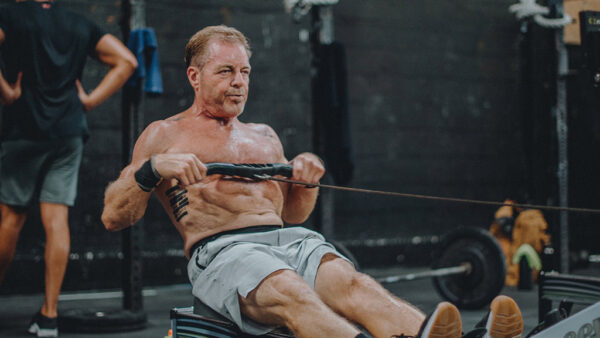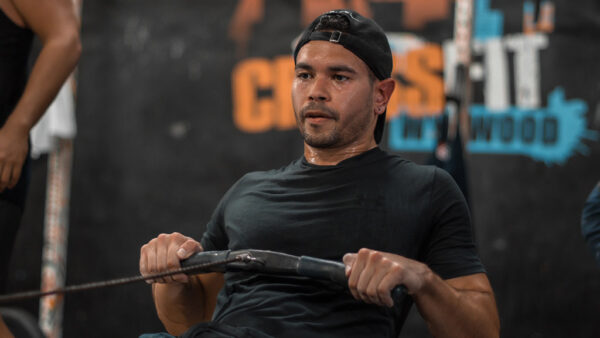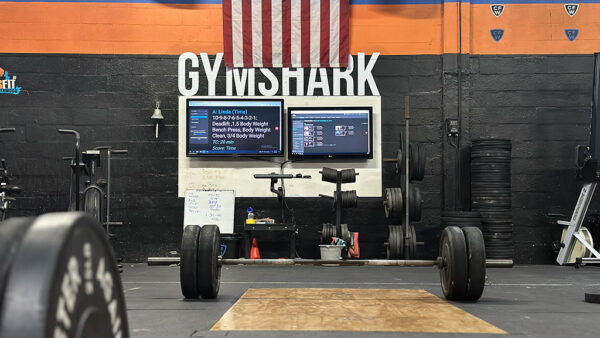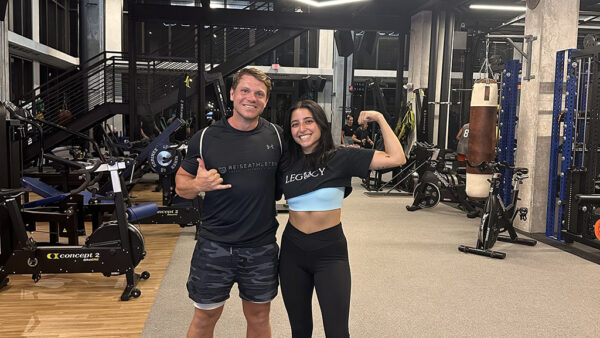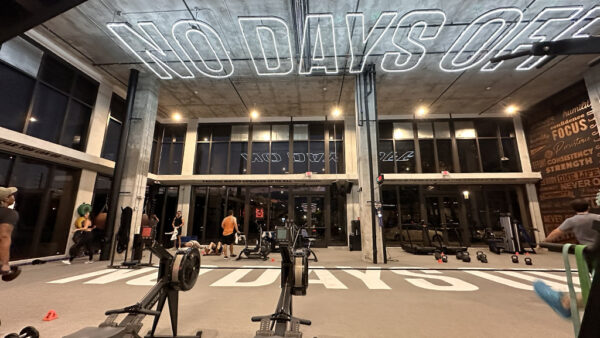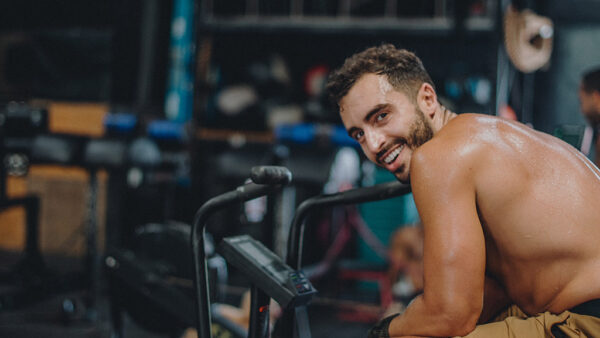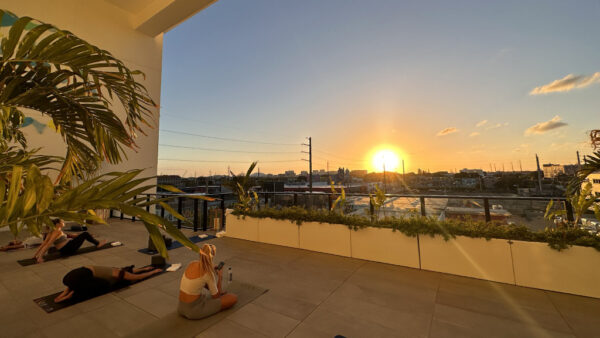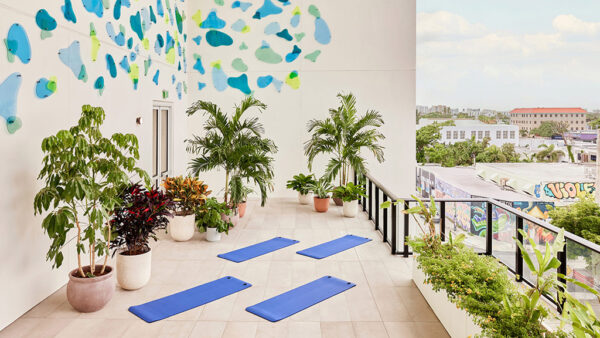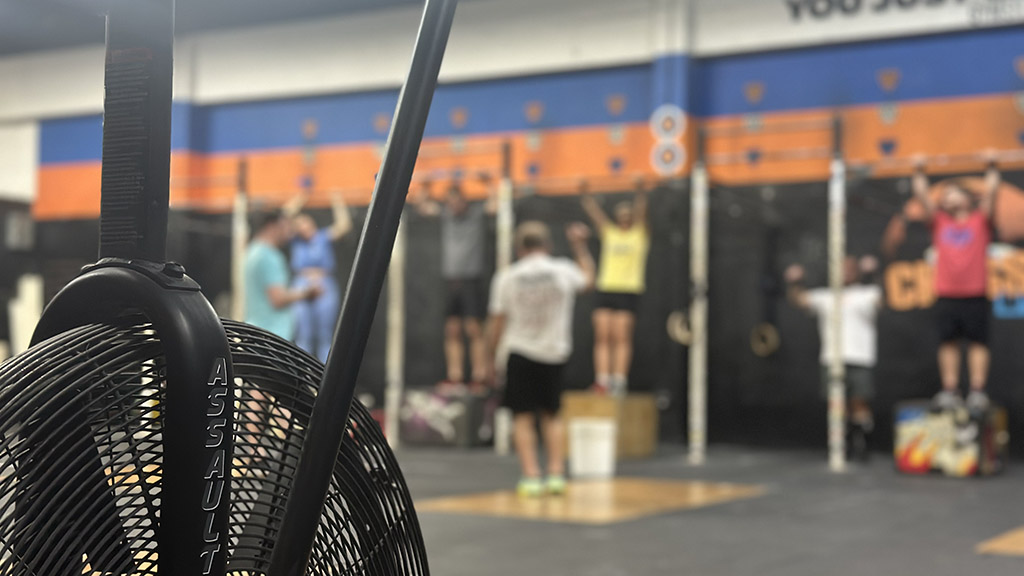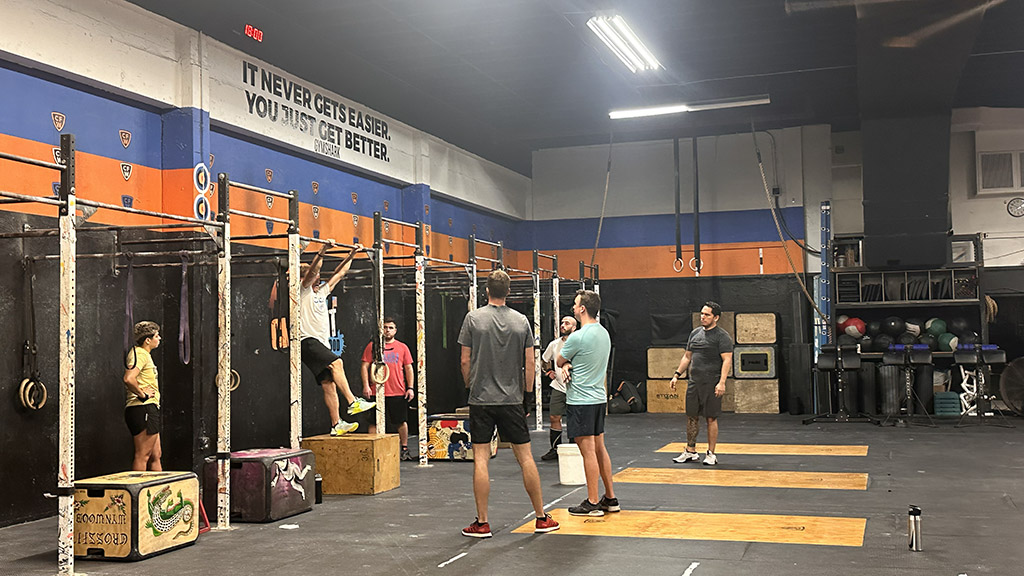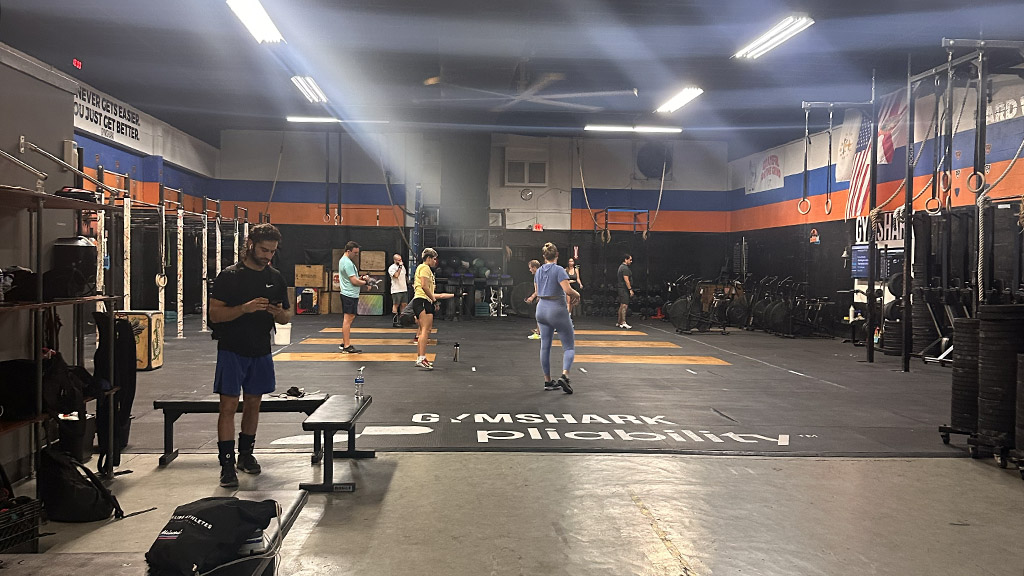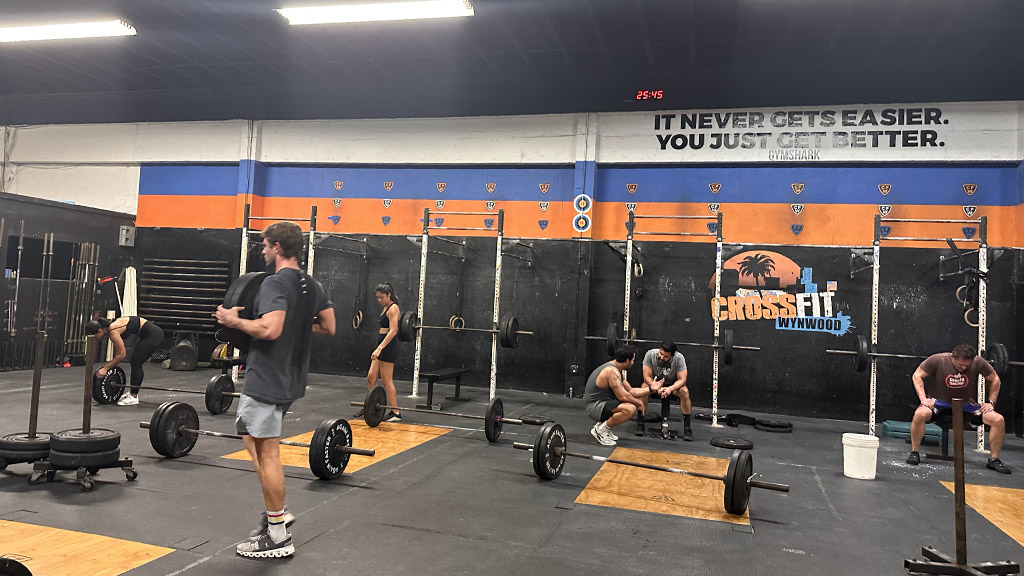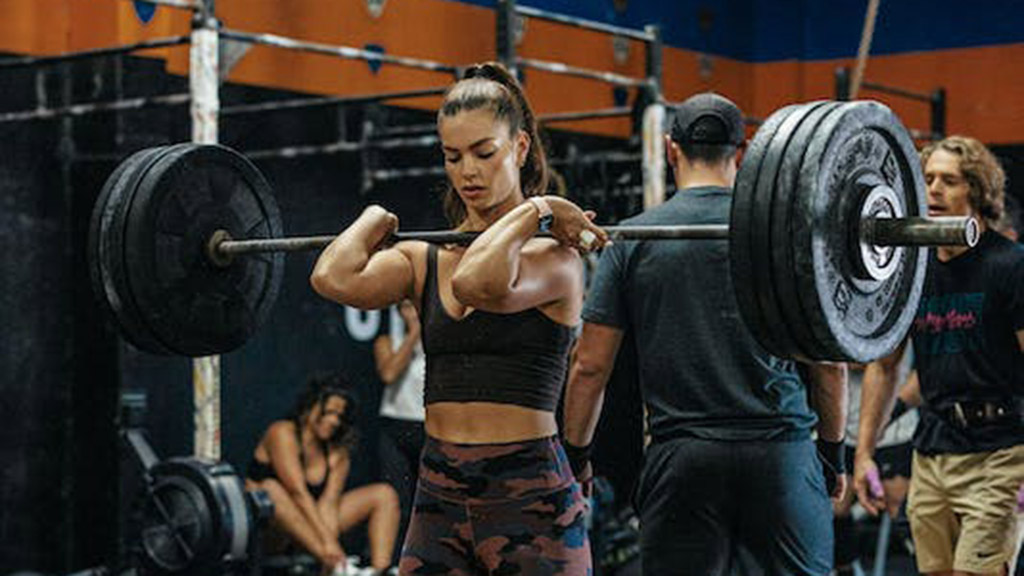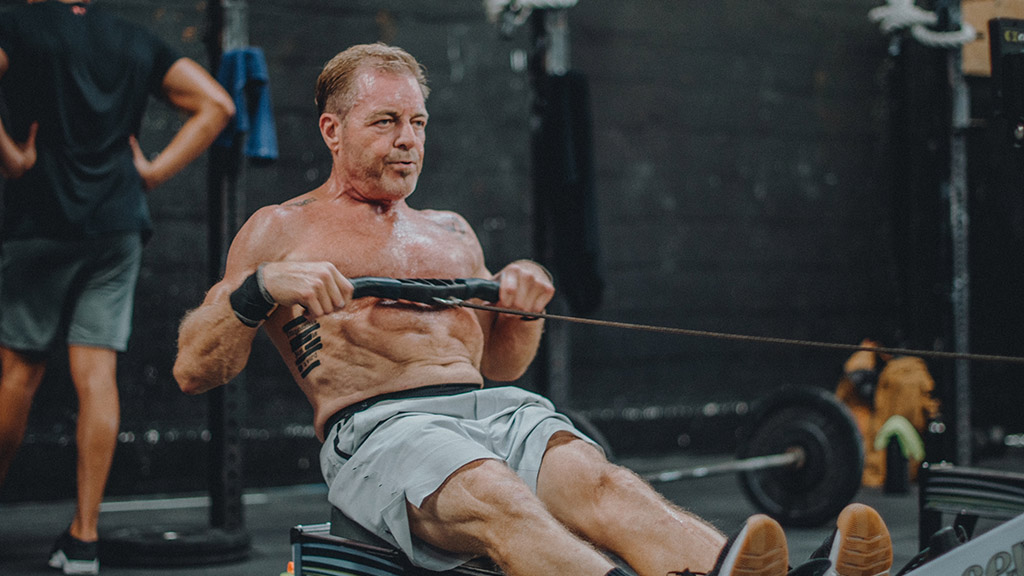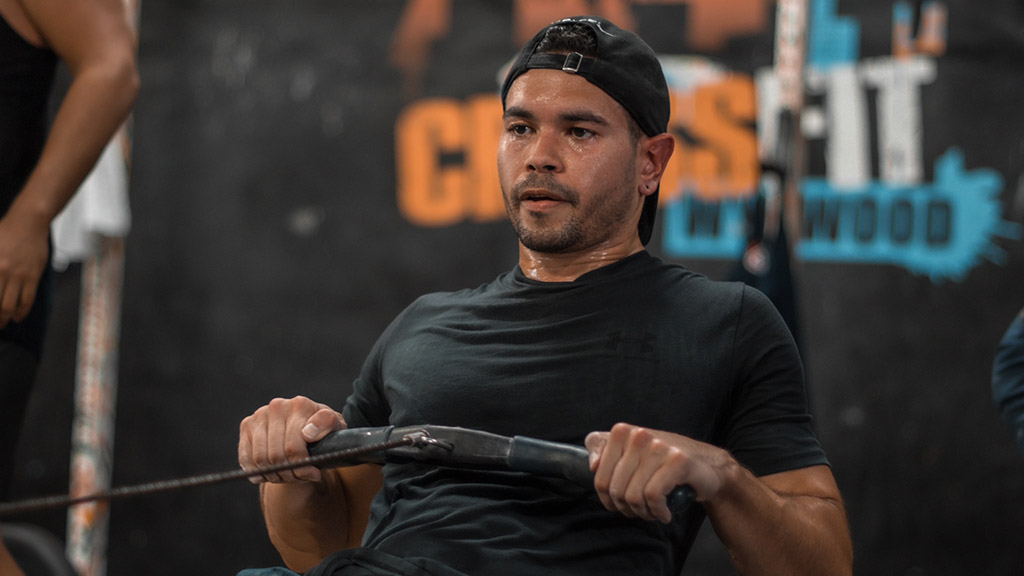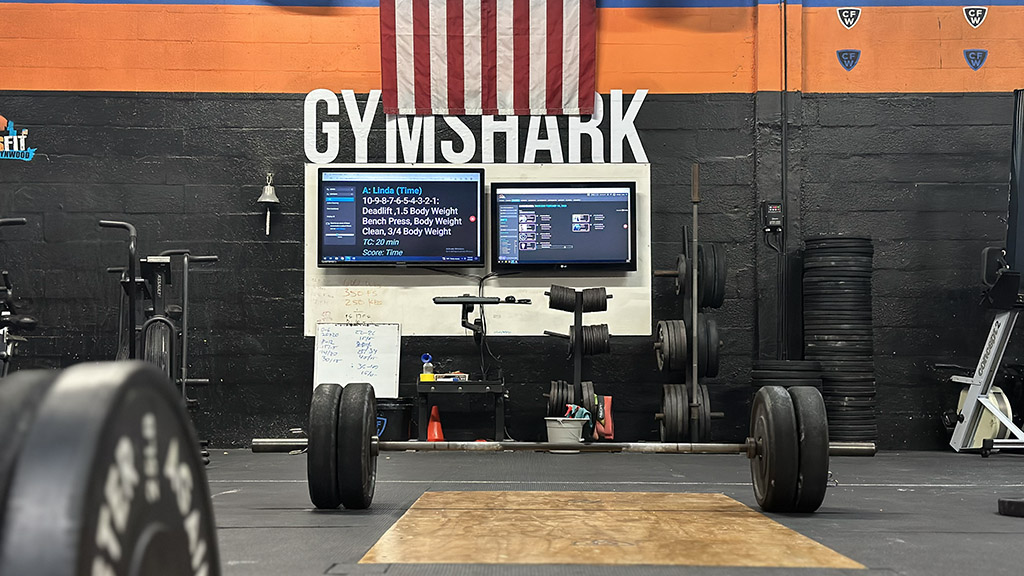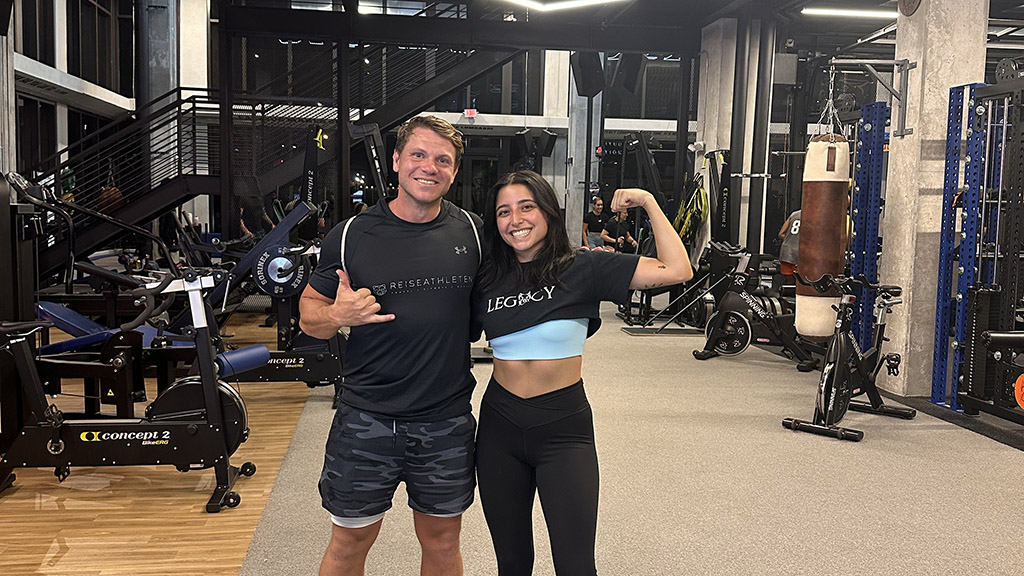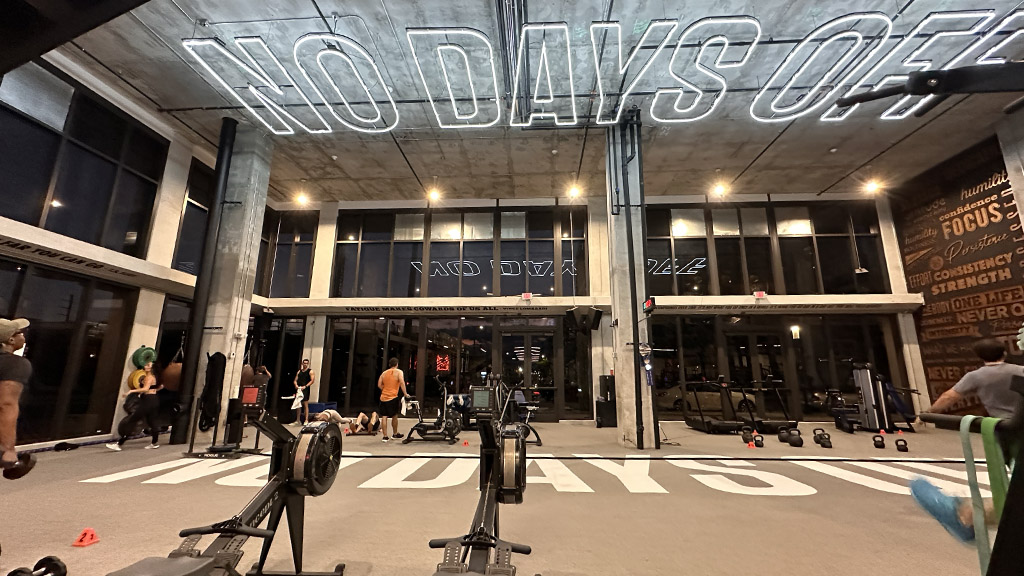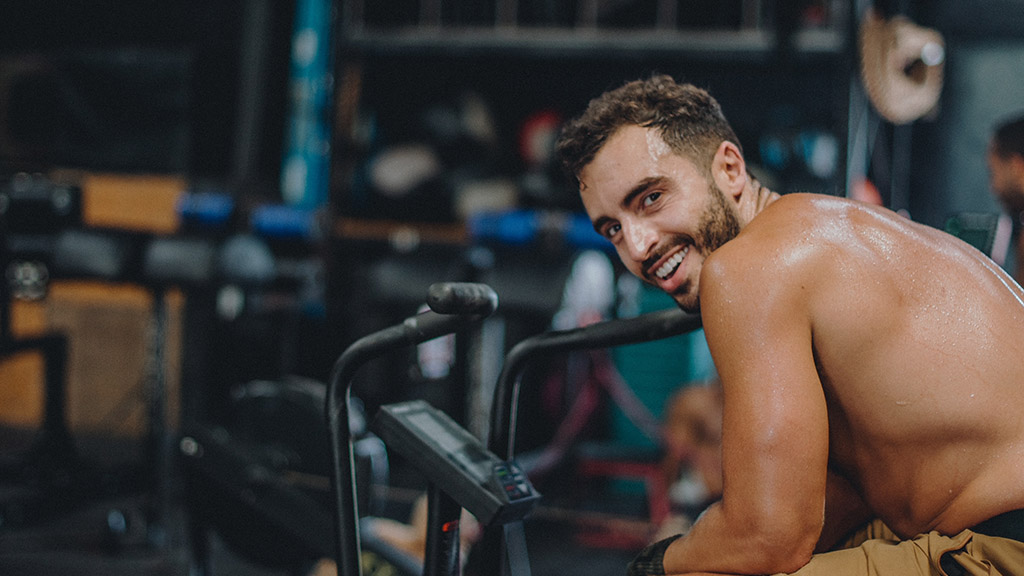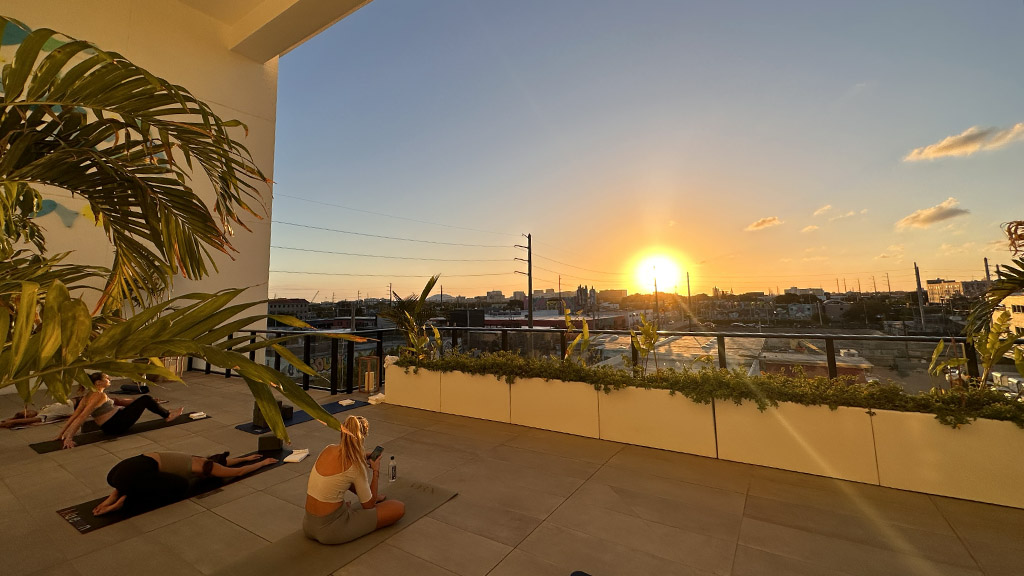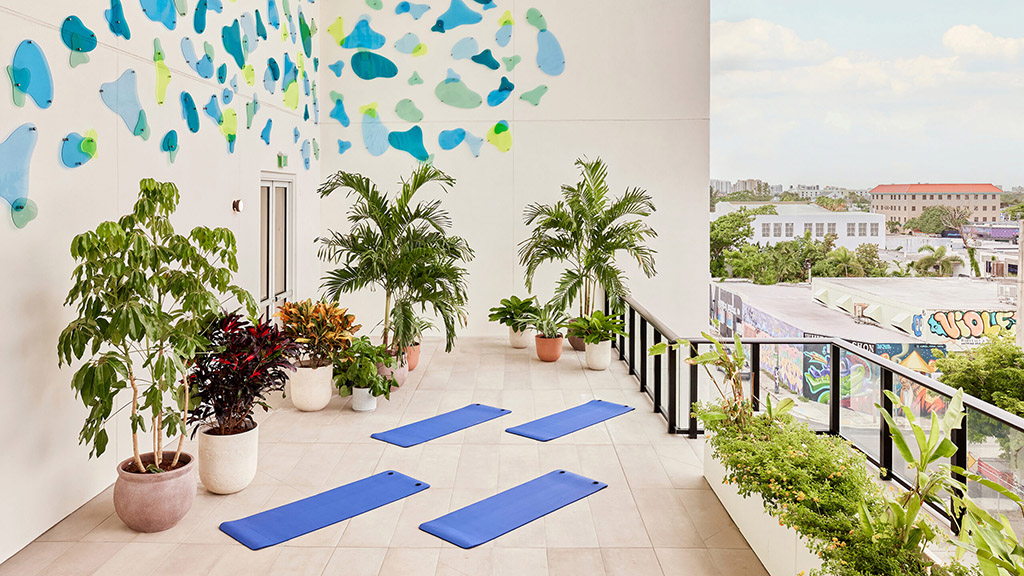 Become a Travelling Athlete and get in shape while you're on holidays.
No matter whether you want to travel to Bali, Spain, or any other destination, we help you become a better YOU while you experience an unforgettable fitness holiday with diversified workouts, beautiful beaches, and amazing people.
Hotel & The Surrounding Area
Miami, USA
Wynwood is just 10 minutes drive away from the Bayfront Park in Miami (this is where Wodapalooza is taking place).
Wynwood, Miami, USA --> North of Downtown Miami and west of Miami Beach, a greater Miami neighborhood that was once a collection of warehouses has been transformed in recent years into one of the world's hippest hangouts. You are at the heart of it all – You are in Wynwood. Train hard, Chill by the rooftop pool and tap into the neighborhood's creative energy. This is where training meets relaxation & inspiration—and good vibes are guaranteed. Welcome to Miami's most dynamic neighborhood. Your home base at Arlo Wynwood puts you in the heart of the thriving arts district, just steps from the city's best culture and dining. Take a stroll and explore… or grab a free bike and take a spin through nearby neighborhoods, like Midtown and the Design District, too.
Some of our neighbors include The Wynwood Walls and the Museum of Graffiti, showcasing the world's best street art and murals. We also share our home with galleries showcasing emerging artists, and boutiques featuring brands both edgy and renowned.
Wynwood is a friendly place where locals chat over coffee, juice and matcha, and limber up together at one of the many fitness studios.
Weather -->
Best time to visit: From December – April.
Average temperature in January: 20.3 °C (68.6 °F).
Look forward to lovely accommodations during your holiday. You deserve to get some rest after a day full of adventures, training, and fun.
I want to go back now! I would give 10 / 10.
Train & Relax In Miami – CrossFit & Personal Training In The Heart Of Miami's Most Vibrant District.
February 2023
Jules
Nice community, fun & intensive workouts and well-chosen hotel. Planning was super easy thanks to the team of Travelling Athletes.
Train & Relax In Miami – CrossFit & Personal Training In The Heart Of Miami's Most Vibrant District.
January 2023
Ashley S.
Breakfast (optional)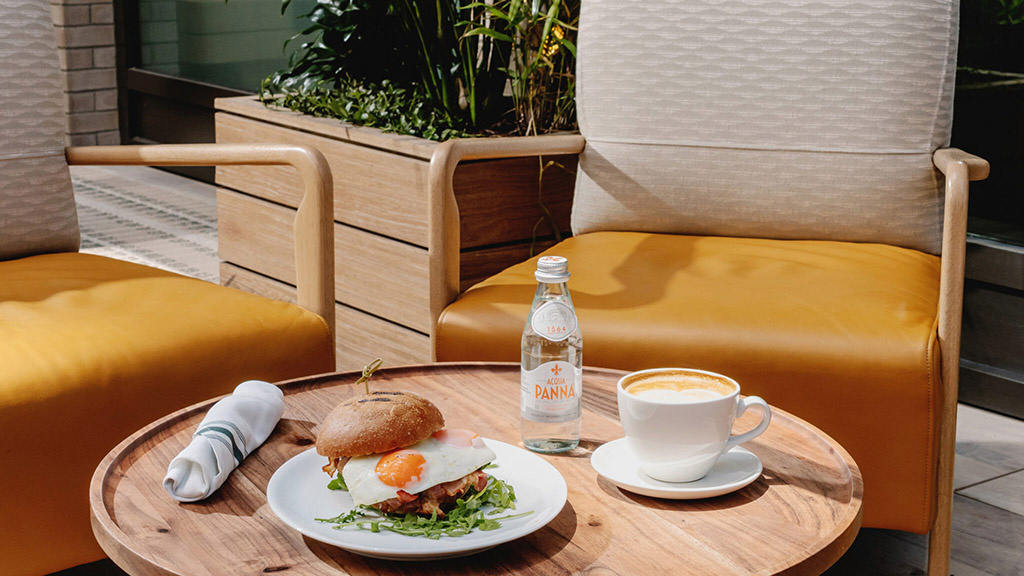 Breakfast is not included, but can be added during the booking process. Look forward to a breakfast buffet in your hotel and start the day with tons of deliciousness and energy. Breakfast: Daily from 7:00am – 11:00am Our tip: We recommend having breakfast in one of the many cafés nearby.
Dine Out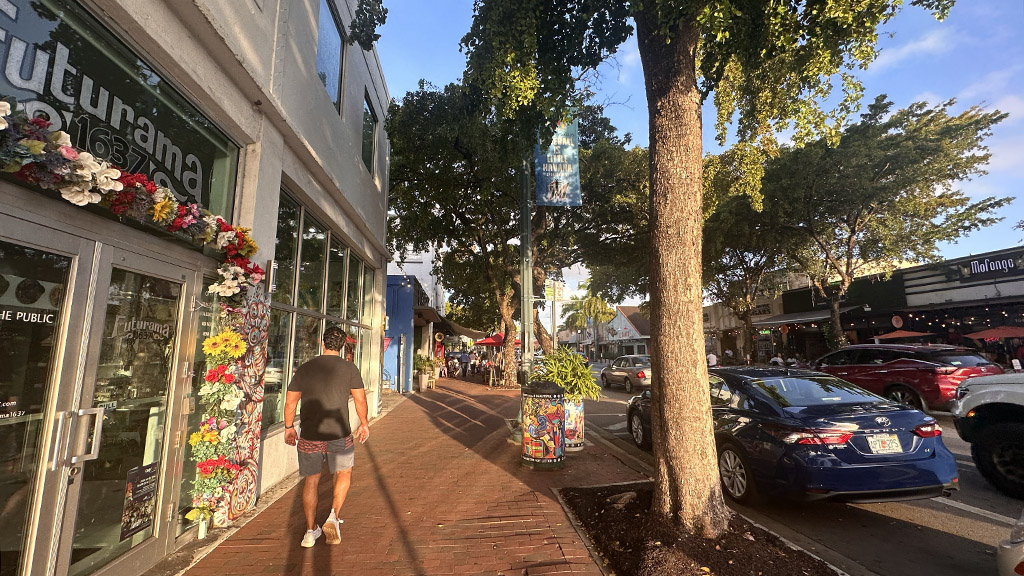 For dinner, you have thousands of amazing food options in Miami (Little Havana, Wynwood etc.). Whether you chose to eat healthy or indulge in some delicious tacos - Wynwood has something to offer for everyone's taste and budget.
Weekly Pool Party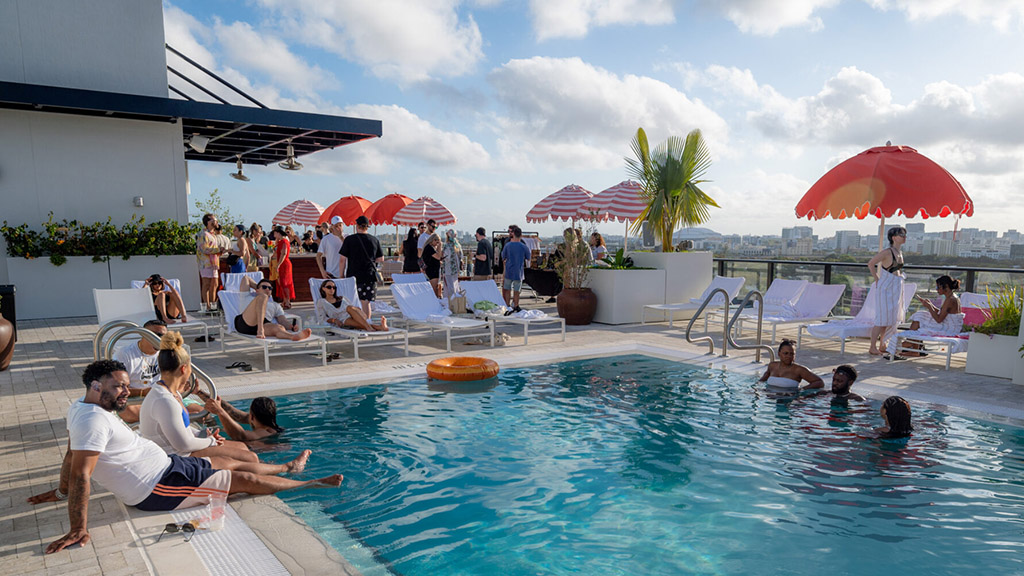 Arlo Wynwood is launching weekly Sunset Swim Club. Join us each Saturday from 5pm-9pm for food and drink specials alongside Miami's hottest DJs! Free to join, just reserve a spot!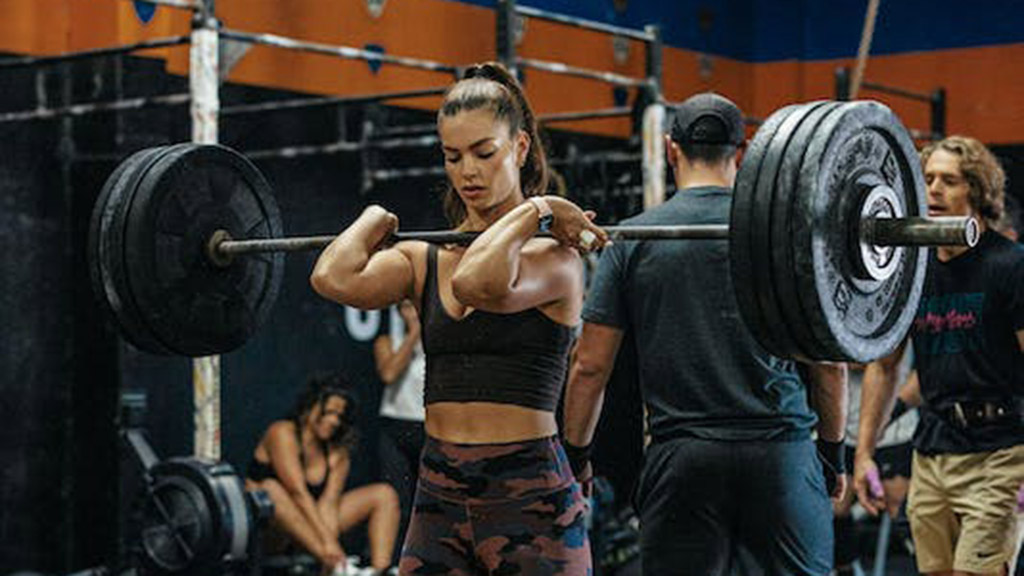 See what this fitness holiday is like...
1)
Hotel: Arlo Wynwood, Miami * * * *
3)
3-Day Elite Pass for TYR Wodapalooza
4)
3x 2-Hour Coaching Sessions with CrossFit Games Athlete Christian Harris
5)
CrossFit Wynwood Membership for the entire travel duration
6)
Unlimited CrossFit Classes (WODs, WynFit, etc.)
7)
Unlimited Access to Open Gym
8)
Programming By One Of The Best: Bill Ohlsen
9)
Access To All Yoga Classes In The Hotel
10)
1x Community Event (e.g. food tasting tour)
12)
One Personal Travel Assistant Just For You
Not Included
in this Tour