Body Transformation – Holistic Fitness Program on the paradisal island of Koh Samui – FitKoh Samui – Fitness Holidays in Thailand
Body Transformation – Holistic Fitness Program on the paradisal island of Koh Samui – FitKoh Samui – Fitness Holidays in Thailand
Transform your body and mind while on this holistic fitness holiday on the paradisal island of Koh Samui. With a minimum duration of 28 days, this fitness holiday is perfect for those who want to become a better version of themselves. Establish a fitness routine, improve your nutrition habits, and change your lifestyle in a beautiful environment and without any distractions. Look forward to delicious and healthy food, daily group fitness classes, intensive personal training sessions, and much more. In addition to premium accommodations by the beach and a customized and healthy full-board meal plan, a tailor-made fitness program consisting of five intensive personal training sessions per week, various workouts, relaxing yoga classes are included. On top of that, all Travelling Athletes will be treated to five massages each week, helping you fully relax. Take your workout to the beach, be part of an amazing community, and experience a once-in-a-lifetime fitness holiday.
beginner, Advanced, Athletes
Holiday Intensity: 9 out of 10
Accommodation: standard, premium
beach, beach-community, jungle
To see your final price, just click on "Customise Your Package", select your start and end date in the booking calendar, and choose the number of travellers as well as your preferred room type. If you like, you can add additional elements to your package (on top of the included services).
For All
Travelling Athletes
A typical day in Koh Samui, Thailand...
➨After a good night's sleep, we recommend that you take part in a one of the sunrise yoga classes to begin the day calmly. Then, after a healthy and nourishing breakfast, you will be ready for an unforgettable day of fitness in the sun in Koh Samui, Thailand.
In general, this fitness holiday allows you to experience a diversified and challenging fitness program with tons of unique holiday moments. There is no fixed daily routine, allowing you to spend every day however you'd like!
Challenge yourself...
You can look forward to meeting like-minded people from all over the world at the camp and together, you'll take part in one of the numerous classes offered each day. In general, the program consists of a variety of classes including ​​boot camp, functional training, HIIT, Muay Thai, mobility, or weight lifting. You'll learn effective ways to train without equipment and focus on a full-body workout, which surely will improve your strength, power, and endurance. Most of the classes take place at an outdoor training facility, making training twice as fun. You can also schedule an intensive 1-on-1 training session with one of the qualified personal trainers. No matter what goals you set for yourself, your trainer will focus entirely on you and help you achieve your specific goal. Of course, you can adapt every training session to match your desired intensity. Whether you are a beginner or a professional athlete, you can present your body with new stimulus and improve your fitness.
Just enjoy
In between classes, you can relax, explore the island  and just enjoy life. In the evening, you can stroll along the beautiful sandy beach and enjoy the balmy air and beautiful sunset. If you'd like to explore the island at night, you can take a taxi and visit one of the many night markets, bars, or restaurants on the island.
The following bars indicate the intensity of this fitness holiday. However, feel free to customise your fitcation to your own needs. Just click on "Customise Your Package" on the top of the page and add further activities (e.g. additional personal training sessions, massages).
Accommodation During Your Fitness Holiday
Overall Fitness (HIIT, TRX, Boot Camp, Beach Workouts etc.)
Fitness Program
in Koh Samui, Thailand
Are you ready for some challenging workouts? Do you want to try the famous martial art called Muay Thai? Do you want to take part in a high-intensity functional fitness program, enjoy relaxing yoga classes, challenge yourself during the weekly "Jungle Run," and meet like-minded people from around the world? During this fitness holiday you can relax on the beach with your new friends while you get back in shape and improve your athleticism, strength, agility, and mobility. It's the perfect mix of fitness, friends, and fun.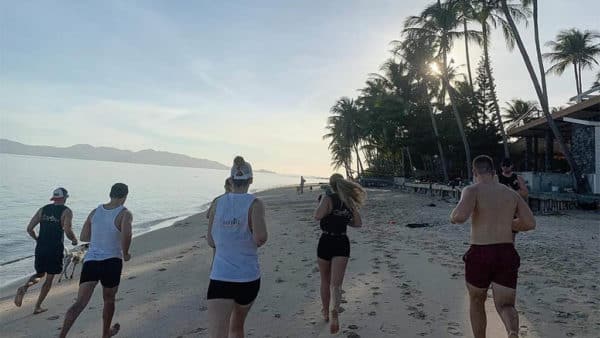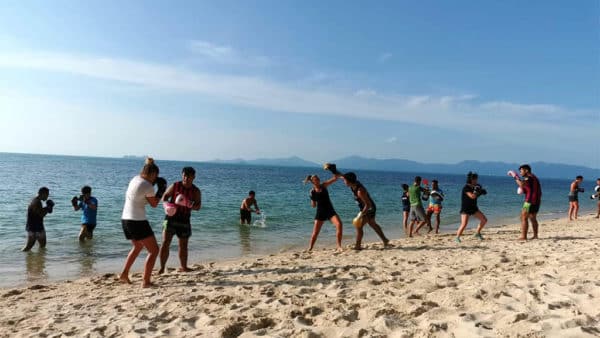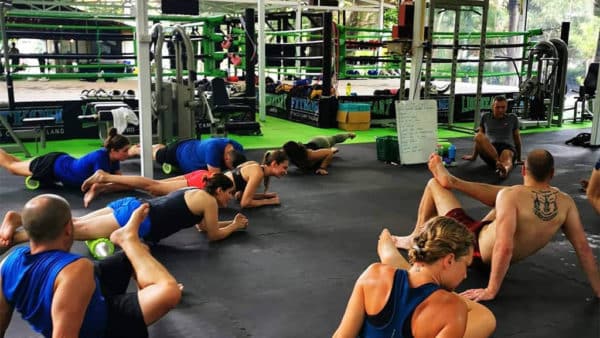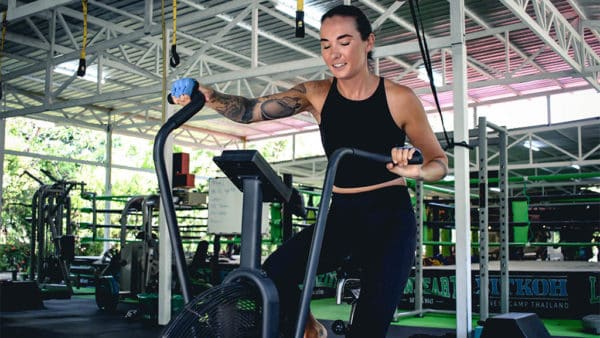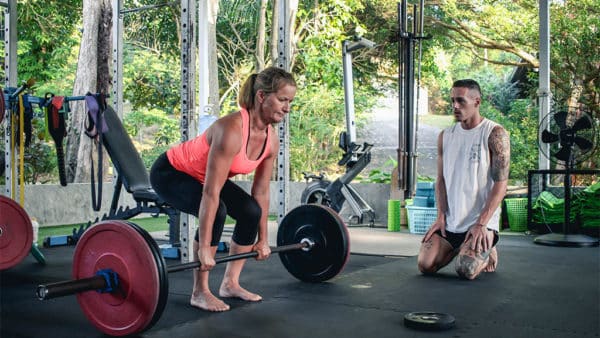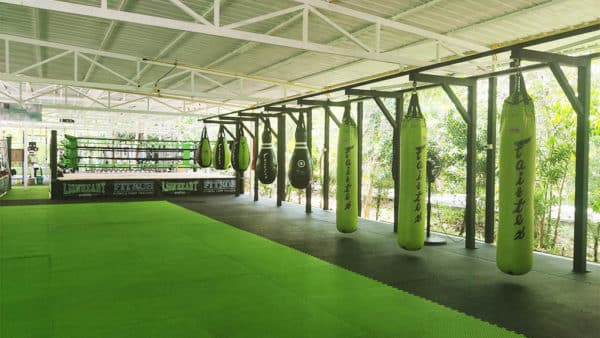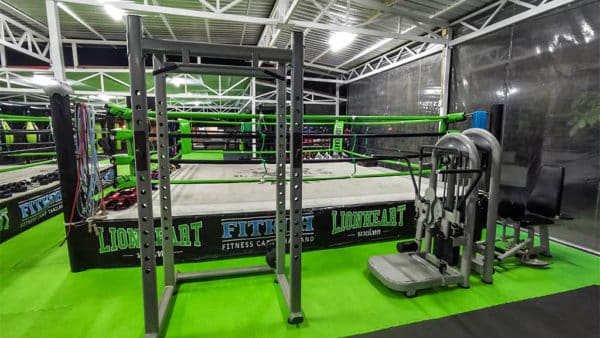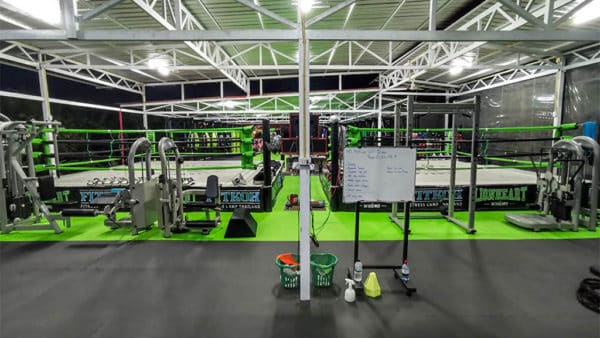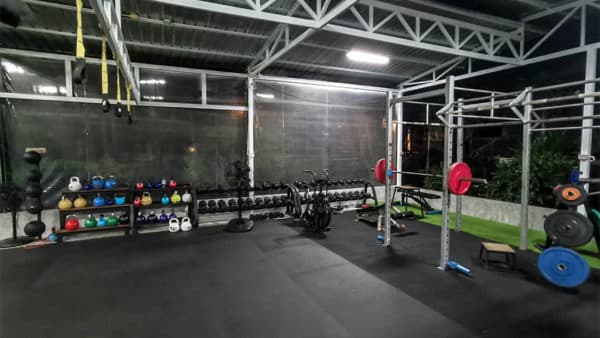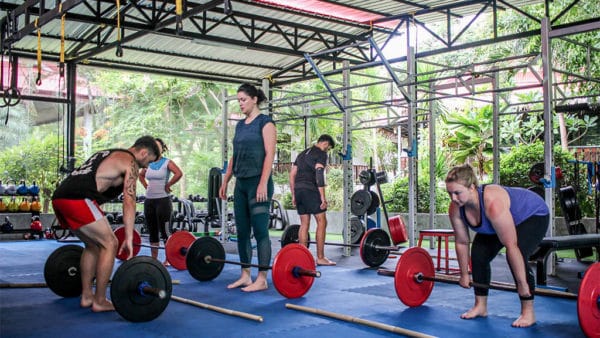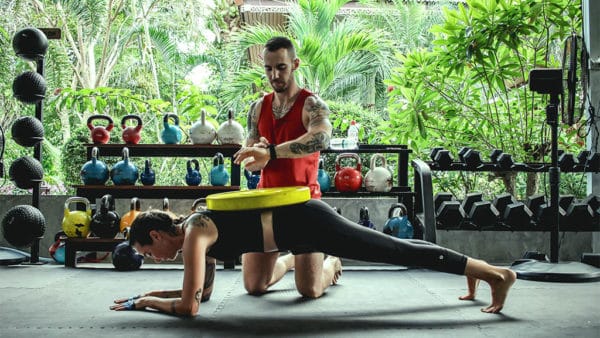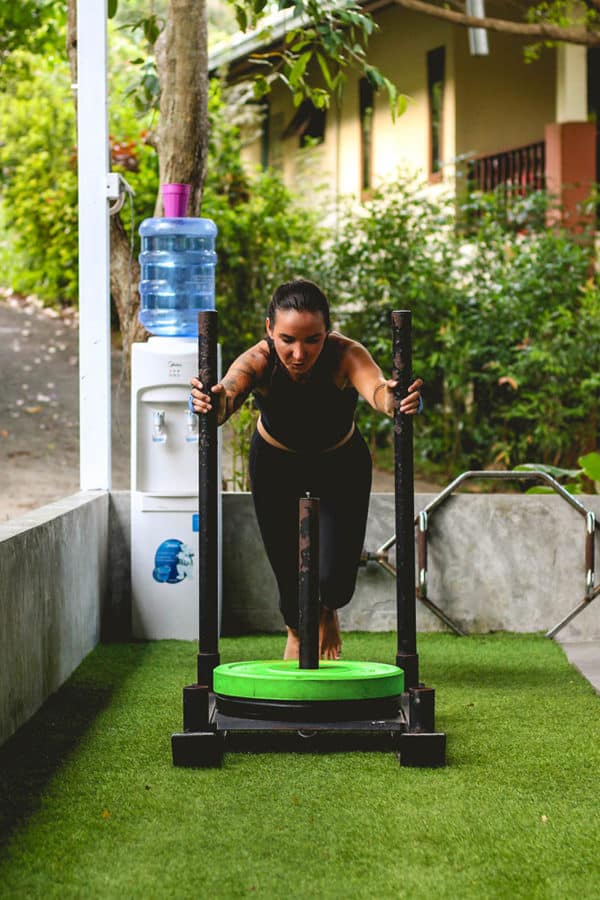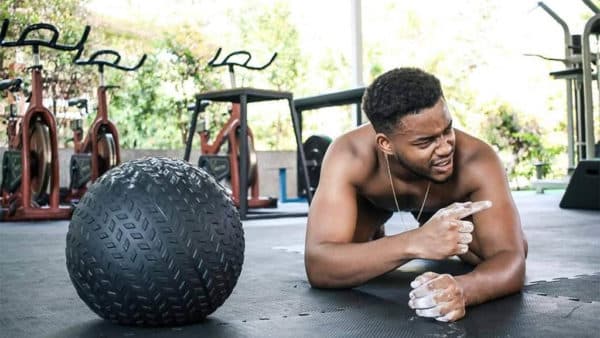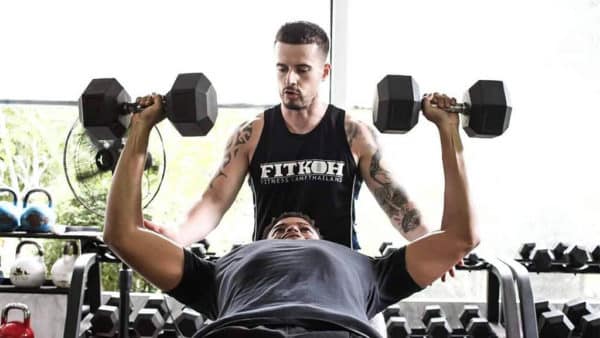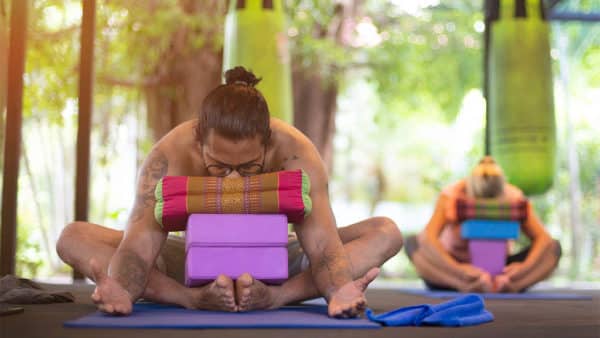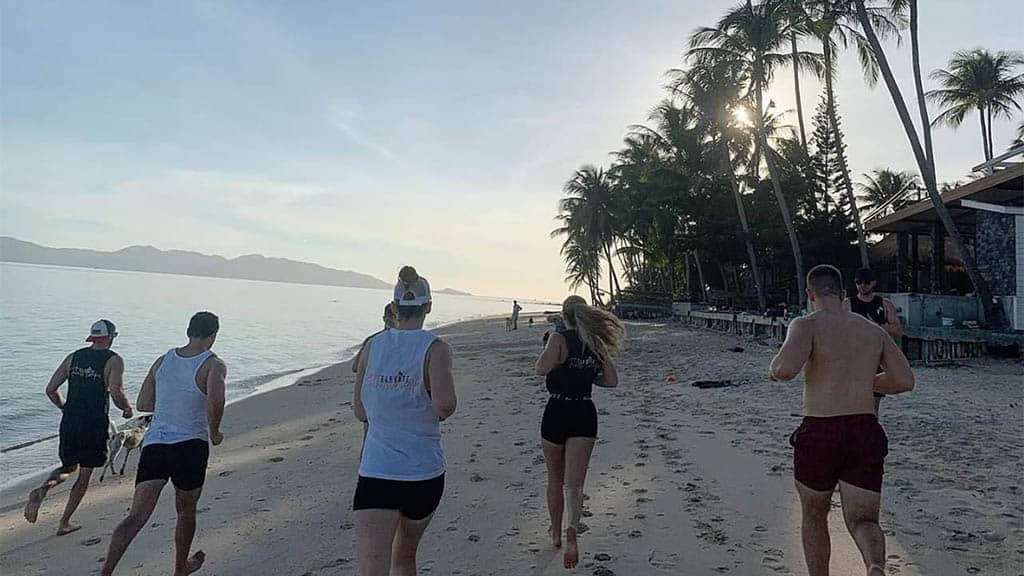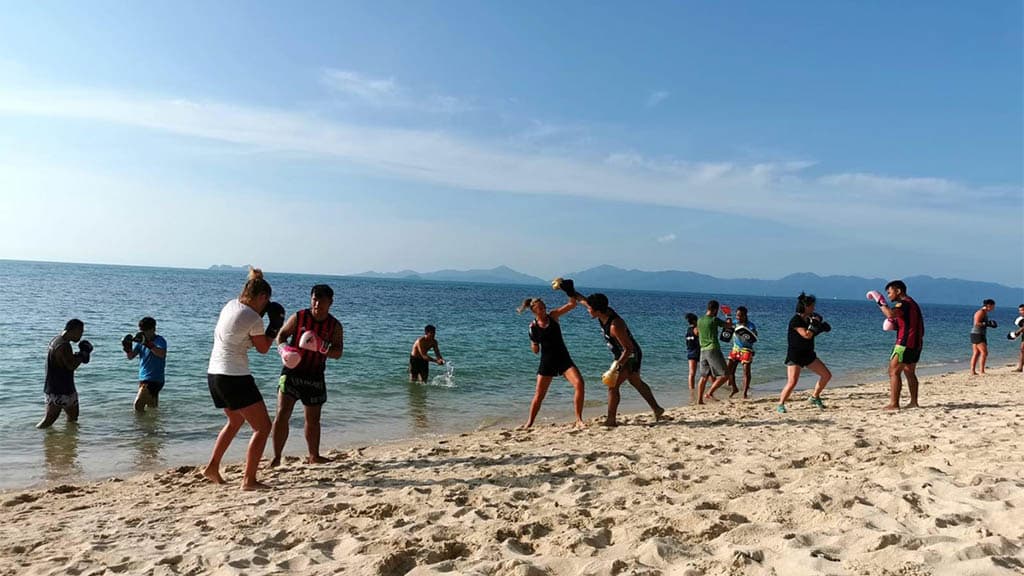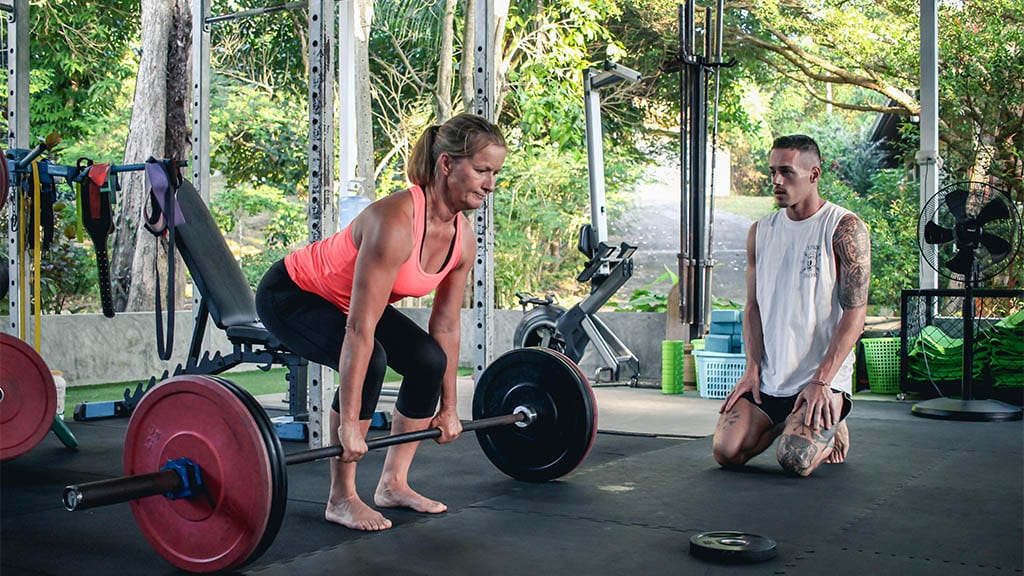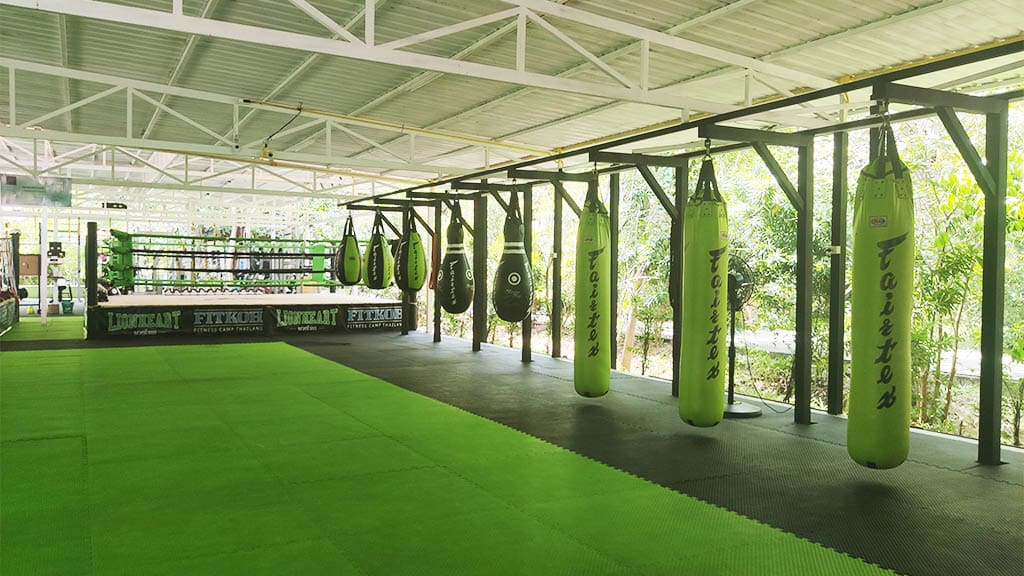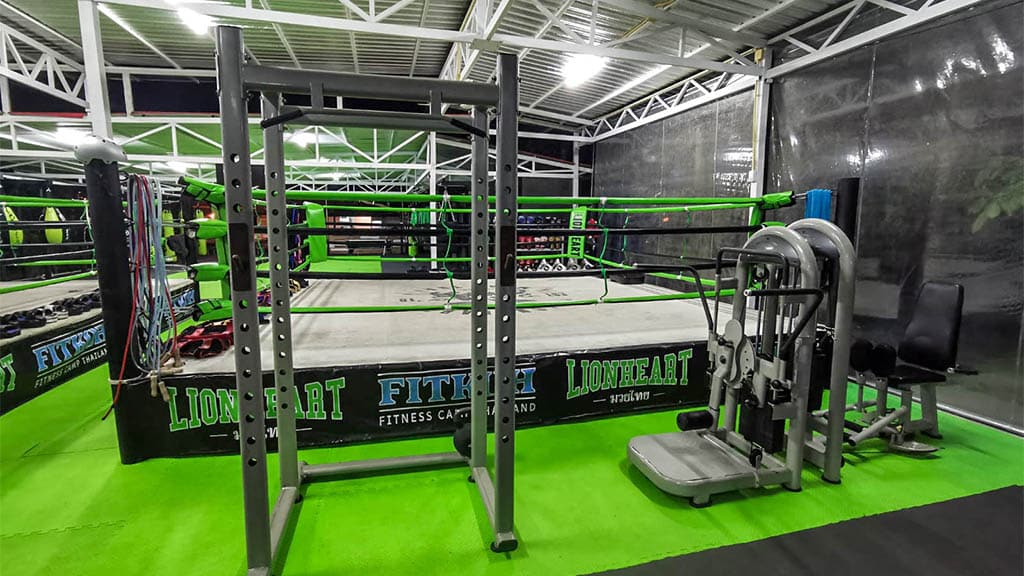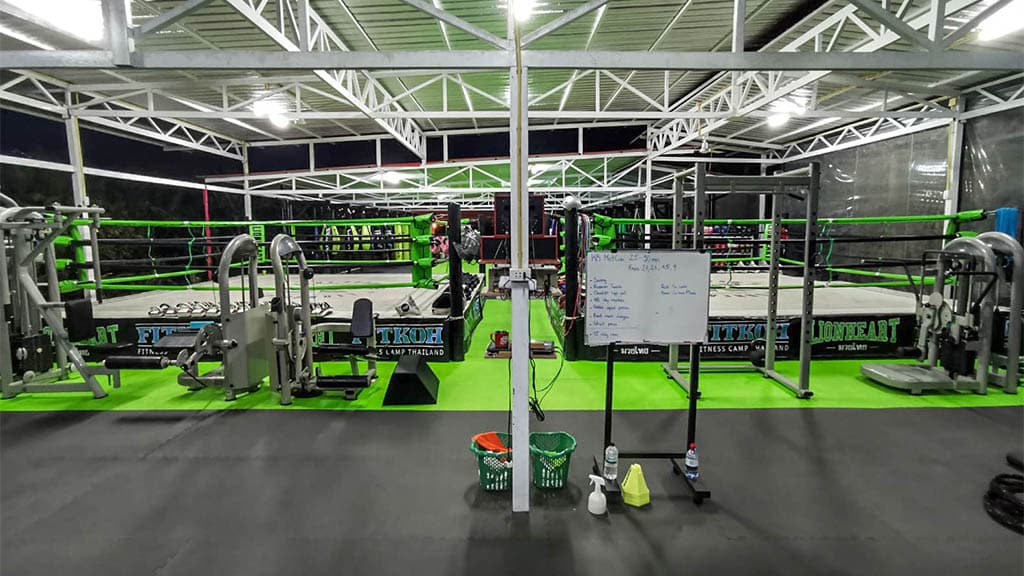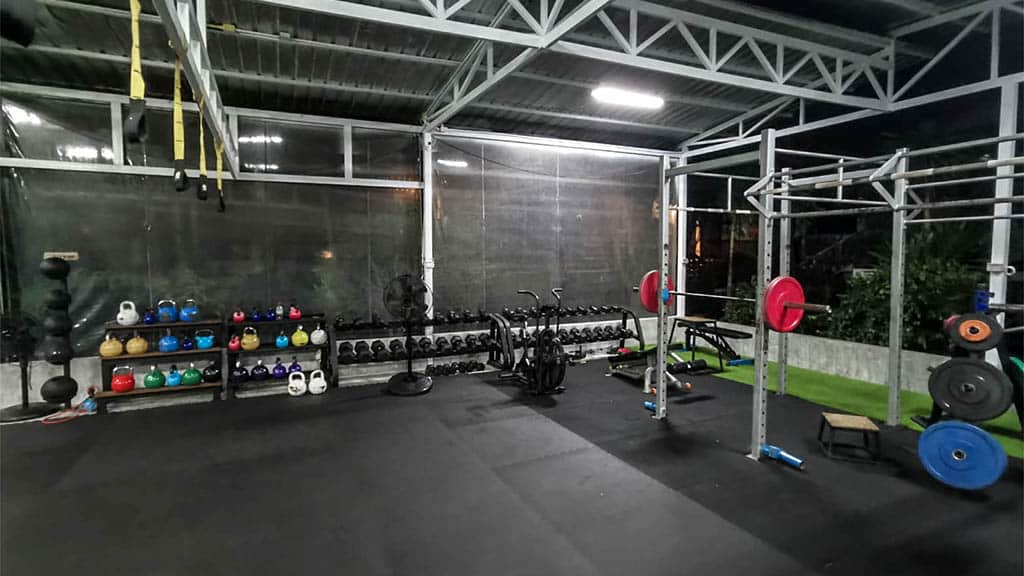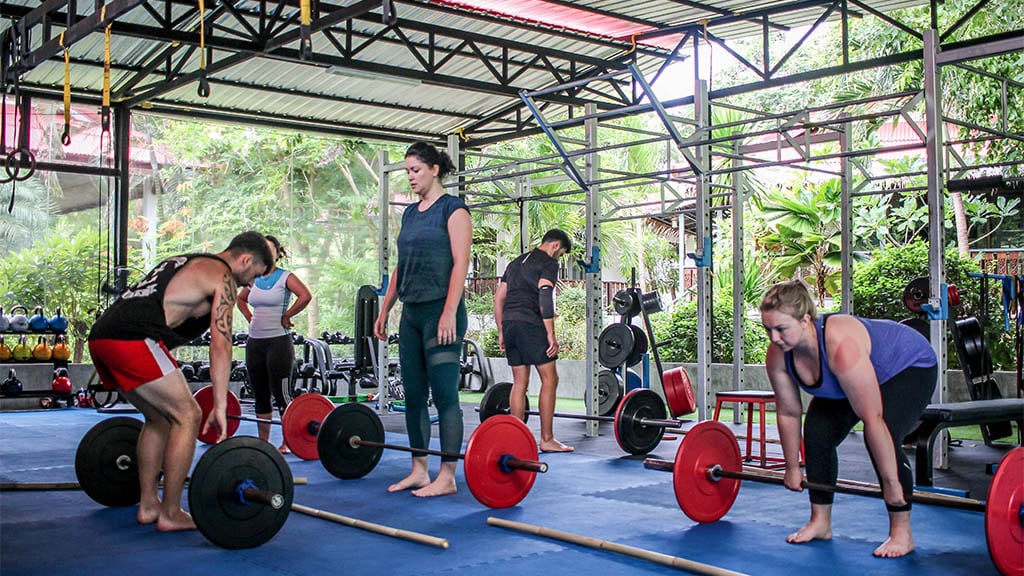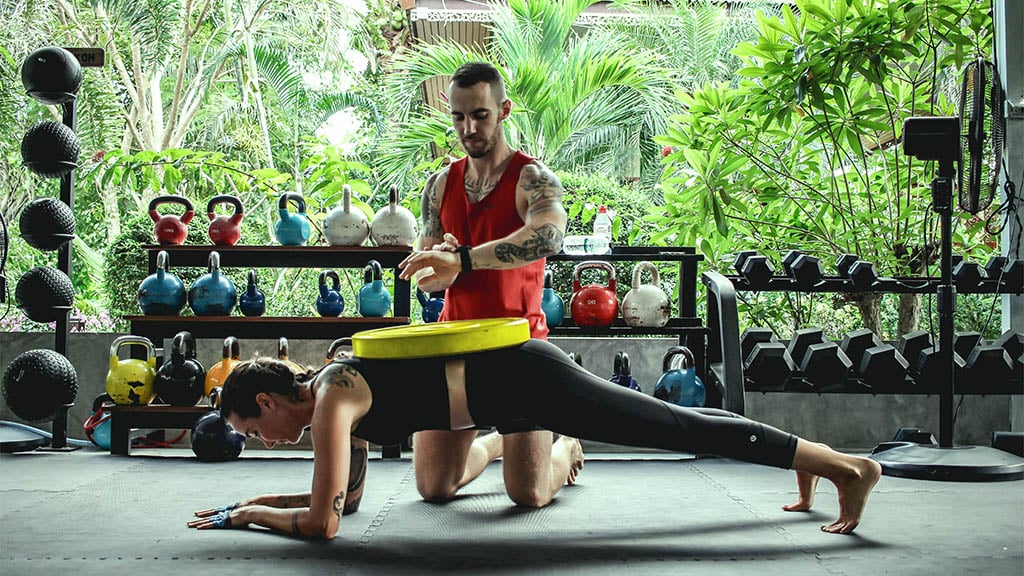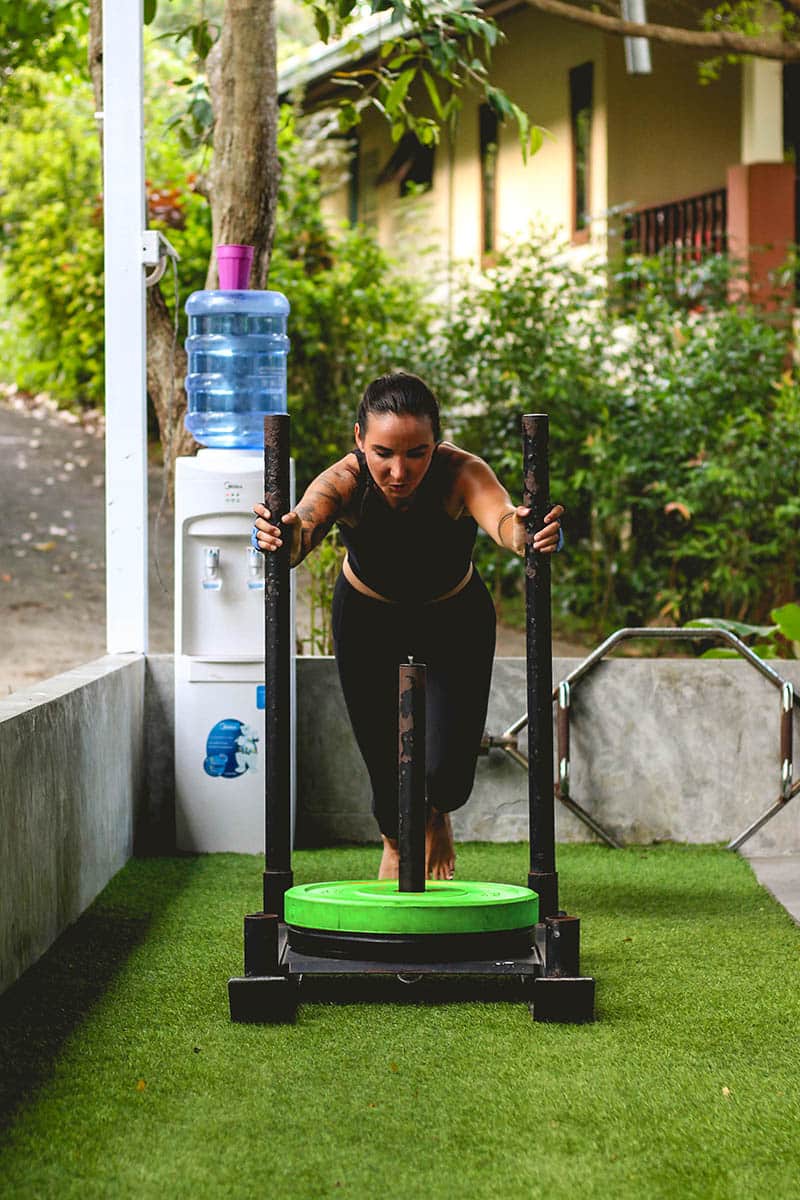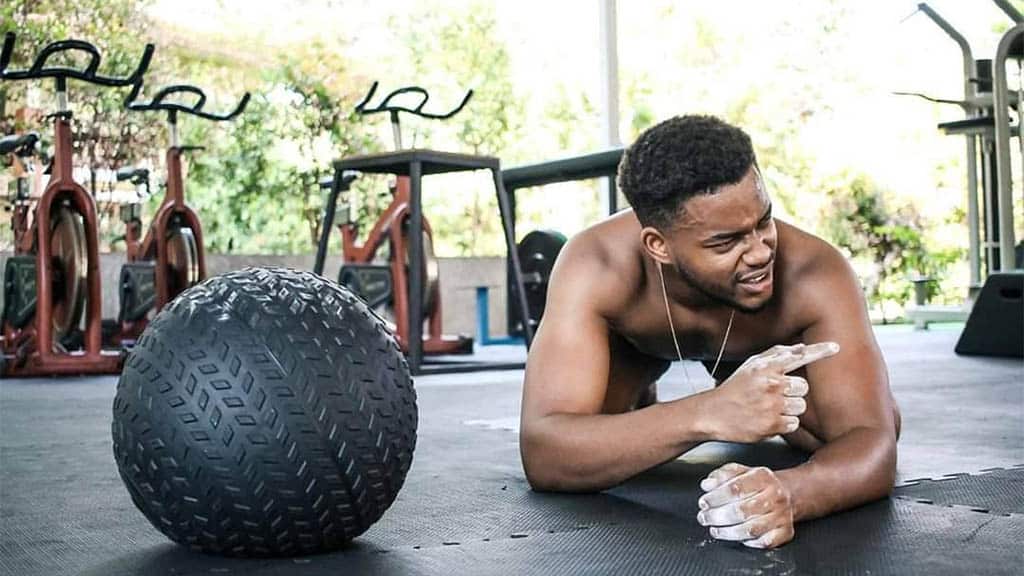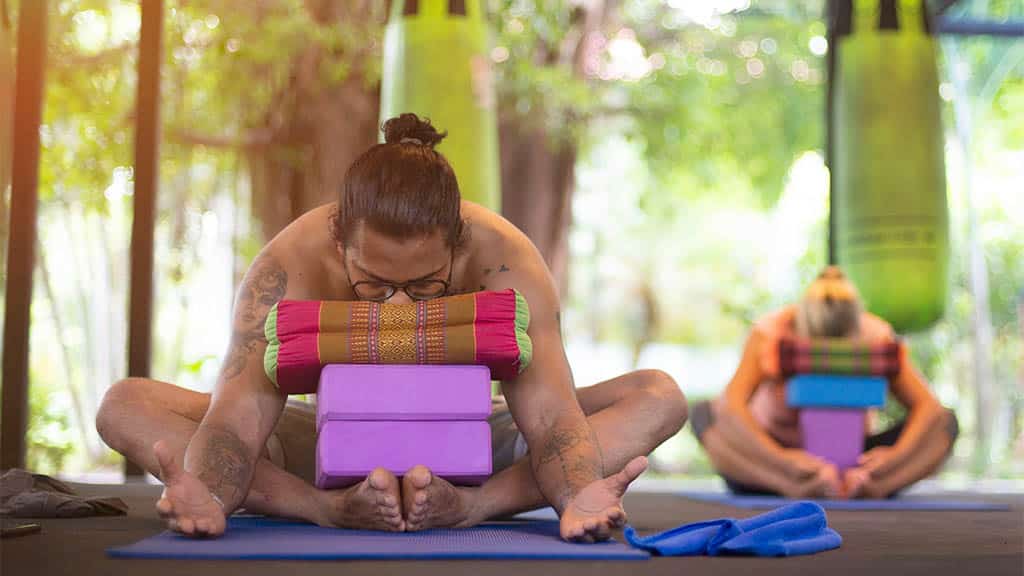 Become a Travelling Athlete and get in shape while you're on holidays.
No matter whether you want to travel to Bali, Spain, or any other destination, we help you become a better YOU while you experience an unforgettable fitness holiday with diversified workouts, beautiful beaches, and amazing people.
Hotel & The Surrounding Area
Koh Samui, Thailand
Koh Samui is a tropical paradise awaiting you. You can look forward to visiting this island's beautiful beaches, lush rainforests, friendly people, and state-of-the-art fitness facilities. The camp is located directly on the dream beach of Ban Thai in the quieter and more peaceful north side of the island, allowing you to experience a perfect mix of fitness and relaxation every day of your stay. While on Koh Samui, you will also have enough time to explore the island and see beautiful sandy beaches, picturesque viewpoints, and religious statues. The numerous beaches on Koh Samui offer something for everyone: Whether you want to experience the hustle and bustle of Chaweng Beach, the lively yet relaxed atmosphere of Lamai Beach, the unique feel of Bophut's Fisherman's Village, or the tropical beach paradise of Maenam. Overall, Koh Samui is perfect for all Travelling Athletes.
Look forward to lovely accommodations during your holiday. You deserve to get some rest after a day full of adventures, training, and fun.
I loved every minute of my stay at FitKoh. Just amazing people and such a variety of fun workouts. Really enjoyed the support of the TA Team.
FitKoh Fitness Camp, Koh Samui
January 2020
Franzi
Exactly what I needed. I lost 25lbs in 2 months and couldn't be happier with the results. Best of all - it felt more like a holiday than hard work :)
FitKoh Fitness Camp, Koh Samui
November 2019
Tom
Being 42 and travelling by myself was first a bit scary. However, the team connected me before my trip to other travelling athletes, so I was never really alone... At camp, it was also just amazing to see how friendly and helpful everyone was. Could not have asked for a better fitness holiday.
FitKoh Fitness Camp, Koh Samui
December 2019
Nancy
Customized Meal Plan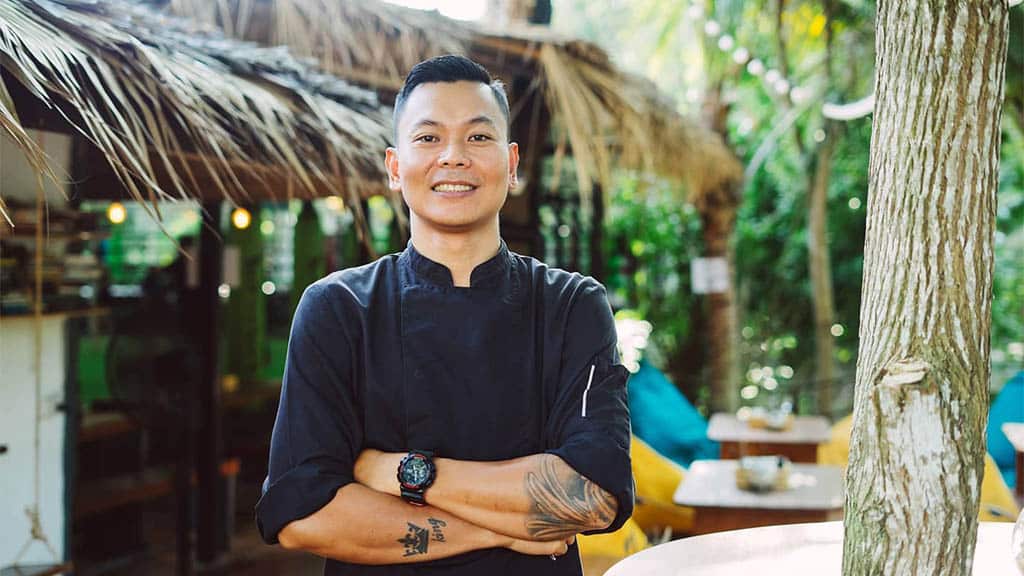 A healthy and customized full board is included during this trip (except on Sundays). During your introductory event (pre-program body measurement), some data (including weight, body fat) will be checked and your goals will be discussed. Based on this, your individual nutrition plan will also be discussed. Of course, compliance is not an obligation, but rather a guideline. You can also exchange ideas with your coach during your stay and receive helpful advice at any time.
FitKoh Café on Camp Site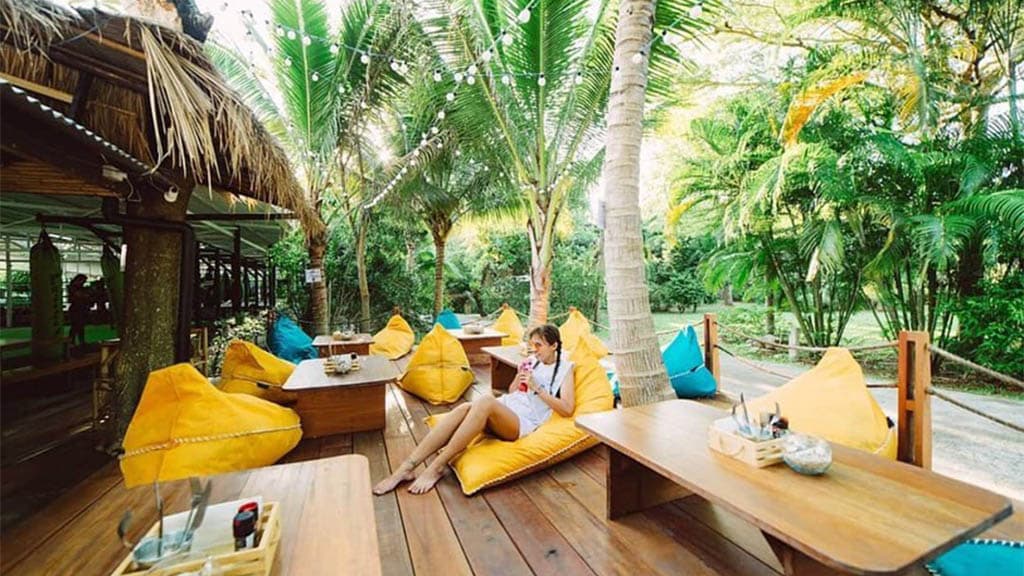 All meals (breakfast, lunch, dinner) are signed by a qualified nutritionist and cooked with locally sourced products. Enjoy all your meals directly at the FitKoh Terrace & Bean-bag lounge on camp site. The restaurant, which is also a meeting point for all the athletes, offers you a variety of dishes. Just relax and give your body the refuel it deserves, with the wide variety of fresh juices, power shakes & healthy dishes available!
5 Day Shake Detox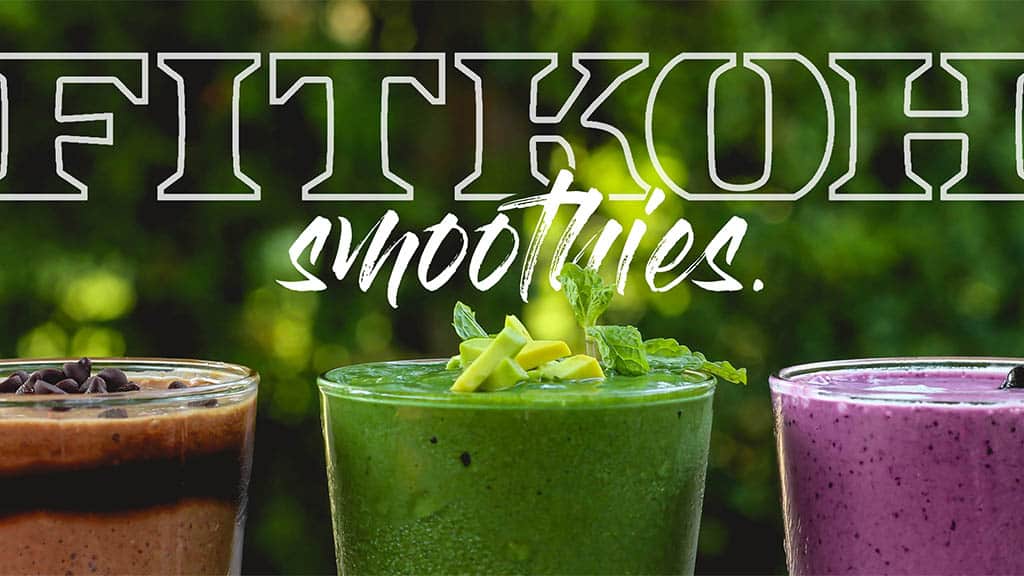 During your stay, you will be able to enjoy a 5-day shake detox. This will cleanse your body and give you a perfect kickstart to reach your goals. Other benefits include weight loss, toxin removal (detox), balancing the pH of the body, better digestive health, boosting immune function, improving mood and increasing energy levels.
Exemplary Dishes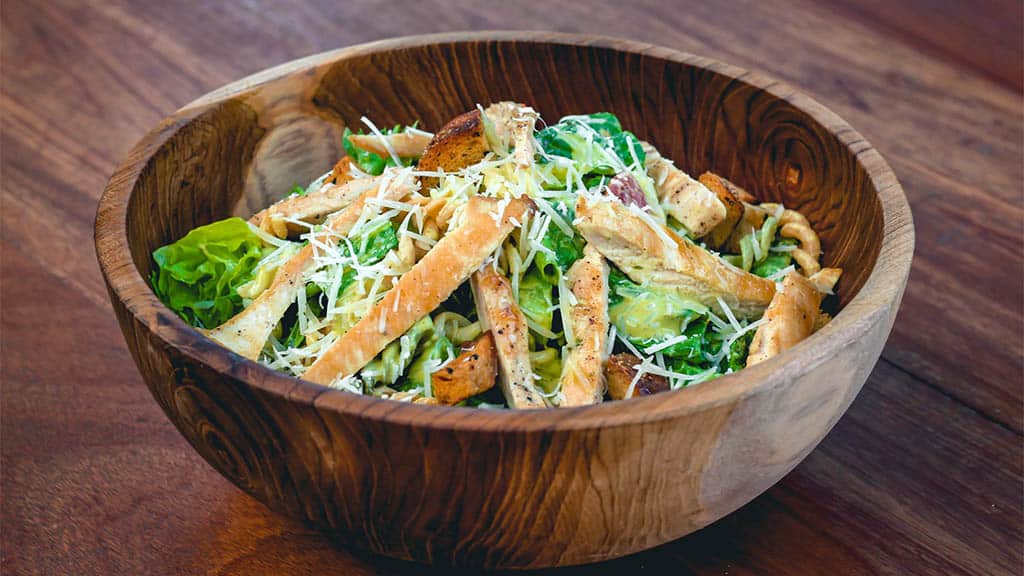 EGG N AVO: 3 free-range eggs, avocado, spiced boiled chicken, baked cherry tomato, roasted almond, cottage cheese, pesto sauce, spring onion. → Cal 324 Carbs 6.6g Fat 19.8g Protein 29.9g || Super bowl: ACAI BOWL: Acai berry, blueberry, banana, coconut milk, almond milk, baby spinach, top with strawberry, blueberries, mango, almonds, coconut flakes. → Cal 382 Carbs 65.9 Fat 10.8g Protein 5.3g || BEEF BURGER: Angus beef burger, smoked paprika, garlic, cheddar cheese, tomato, salad, aioli sauce, chipotle sauce, served with sweet potato fried. → Cal 602 Carbs 48.8g Fat 26.8g 36.9g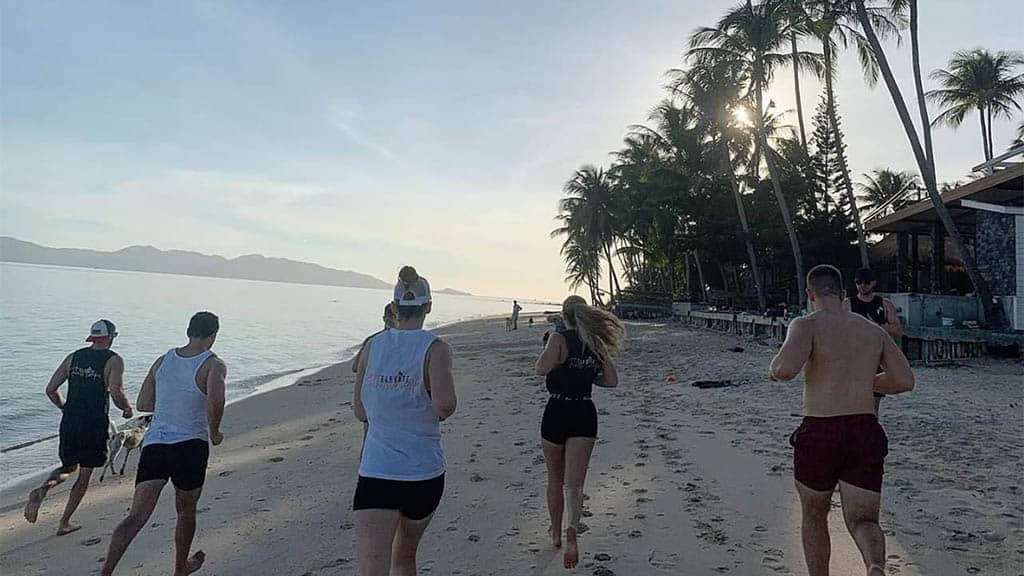 See what this fitness holiday is like...
1)
Accommodation of your choice for the length of your stay
2)
Healthy Full Board - Breakfast, Lunch & dinner (Mo. - Sa.)
4)
1 x Protein Shake per Day
6)
5 x Hours of Personal Training per Week
7)
Full Access to Camp Facilities
8)
Fitness Program incl. Crosstraining, HIIT, Beachworkouts, Yoga & Co.
9)
Unlimited Access to all Fitness Classes
10)
Unlimited Access to all Yoga Classes
11)
Unlimited Access to all Muay Thai Classes
12)
Unlimited Access to Open Gym
13)
Weekly Beachworkouts & Jungle Run
14)
5 x Rejuvenating Massages per Week
15)
Intro Meeting & Fitness Consultation
17)
Pre and Post Program Body Measurement
18)
Bespoke Nutrition & Training Plan
19)
3 Months Post Program Training Plan
20)
3 Months Post Program Nutrition Plan
22)
Private Airport Transfer (Round Trip)
23)
One Personal Travel Assistant Just For You - Available 24/7
Not Included
in this Tour
1)
Flight to Koh Samui (USM)